Happy Thursday everyone and how was your Halloween? I hope you had a good time whatever you got up to. Ours was great, we have been enjoying lots of Halloween events over the half term and yesterday was fabulous. Continuing the Halloween theme, I have this dark and moody styled shoot for you. If you are a bride looking for something different, something more edgy then, this shoot is for you. Filled with dark tones, tattoos, neon lights and some eclectic decor. It's modern, stylish and perfect for the couple looking to do things differently. The shoot took place in April of this year in Atlanta, Georgia at Ambient Studio and was Submitted by Pop + Fizz Photographed by Nicola Harger Photography.
Moody + Eclectic 'No Vacancy' Styled Shoot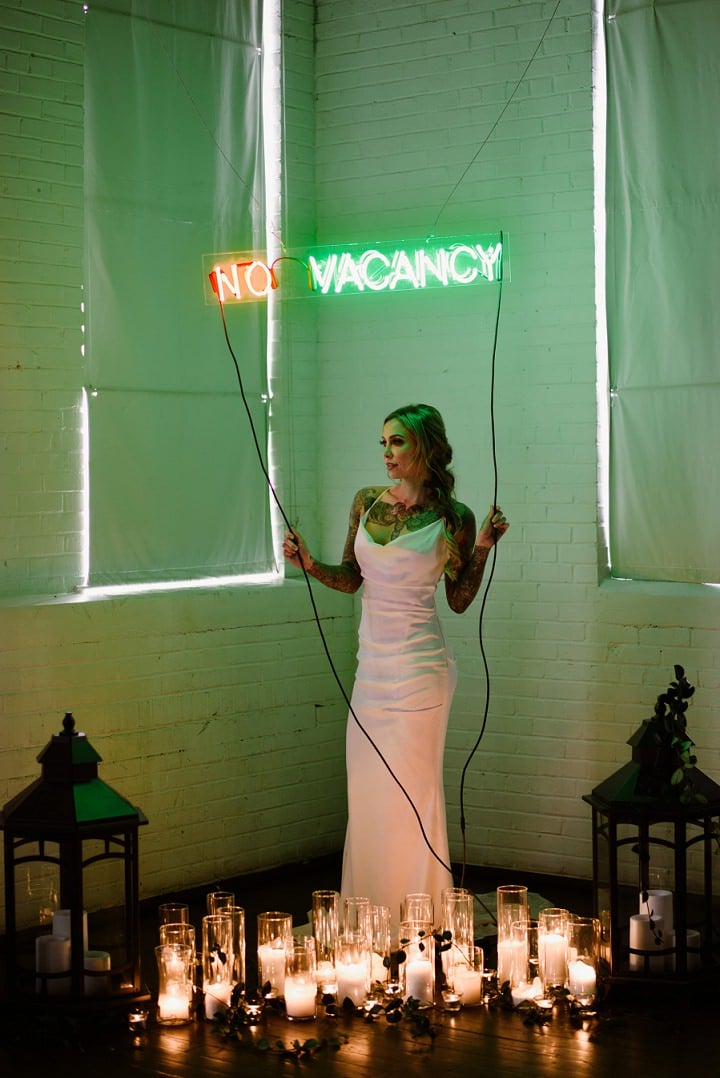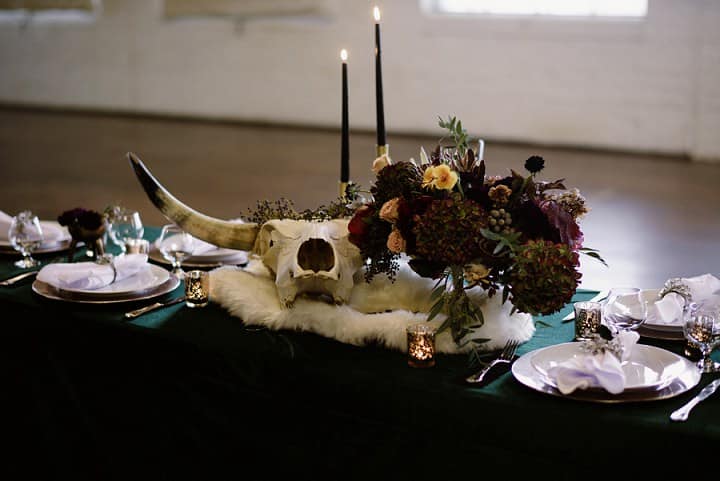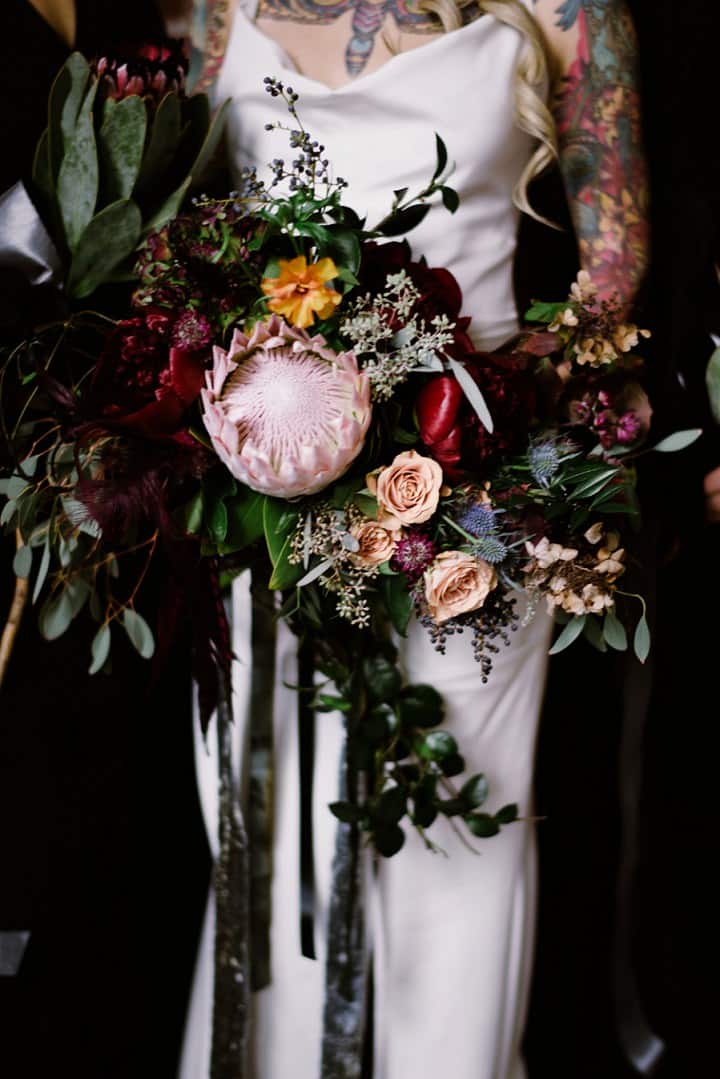 Welcome to the moodiest of settings! Luxe velvet fabrics blended with dark, textured florals illuminated by soft candlelight and sunset (and we can't forget the neon) glow all come together to create a truly stunning and eclectic setting. This shoot inspiration is for the bride who is rough around the edges, who bends the rules a little bit, and isn't afraid of some texture and some tastefully curated edge. A bride who likes to have a great time and wants her guests to feel warm and welcome. This space was created to be chic, but comfortable and clever, but fun. Clever and fun elements being the amazing tattoo inspired cookies created by Ashley of Classic City Confections and the tattoo booth operated by Gate City Tattoo. Chic and comfortable elements being the luxe lounge set provided by Pop + Fizz: Event Planning and Design, the stunning tableware from Peachtree Tents and Events and the lush deep-toned floral so beautifully foraged and arranged by Heather of Stems Atlanta.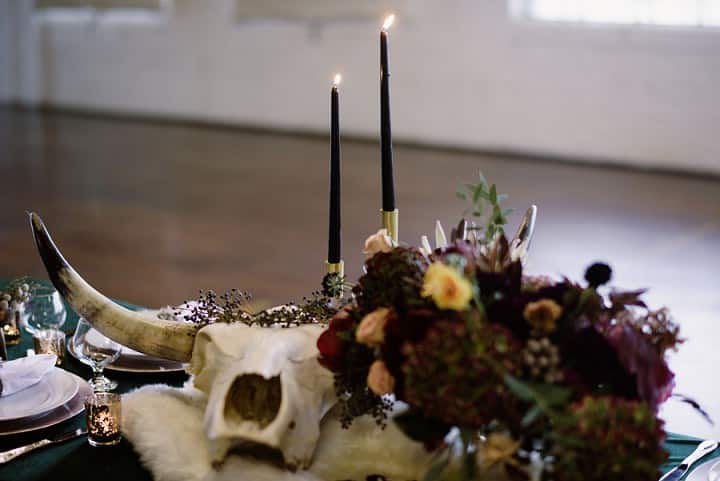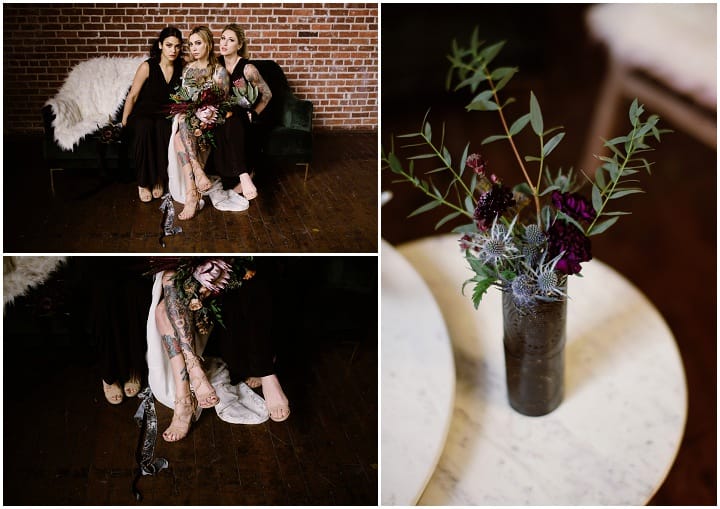 The suppliers who made the shoot possible