With just one day to go before Halloween I am super excited! What about you? We decorated the inside of our house at the weekend, so today it's time to do the outside of the house and garden. We really go to town on our estate, with so many streets taking part, it all looks amazing and oh so spooooooky! So on with today's Halloween festivities and it's the third styled shoot of the week. This time we are heading off to Lakeside in Texas to the Hidden Gardens Venue where today's Halloween elopement inspiration shoot took place. In fact, it only happened a few weeks ago, so this one is hot off the press! This Halloween-inspired shoot involves deep dark tones of reds, purples and blacks, some super spooky decor and some amazing shots with smoke bombs, all captured by Monica Cassell Photography.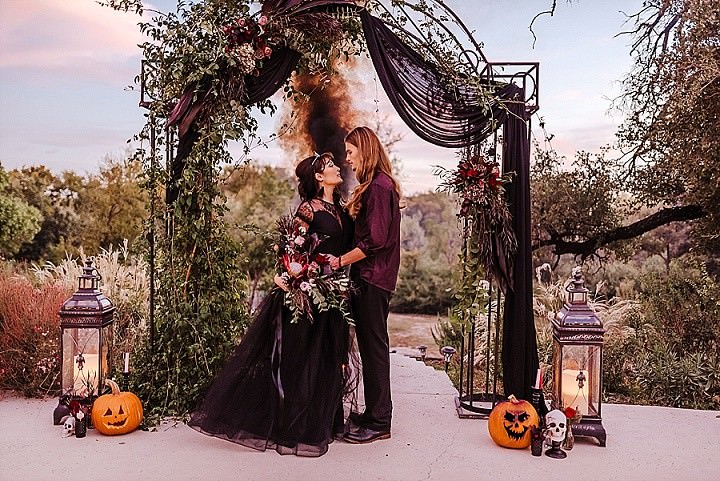 Monica the photographer tells us more about the shoot
This Halloween elopement styled shoot was inspired by spooky season. As vendors, we wanted to be able to show the elegant possibilities of using a darker colour story and mood on a wedding day. So much can be done to elevate decor and the overall look by adding different elements throughout. Hidden Gardens was the perfect venue with the antique furniture, and the ceremony arbour overlooking the wild Texas landscape.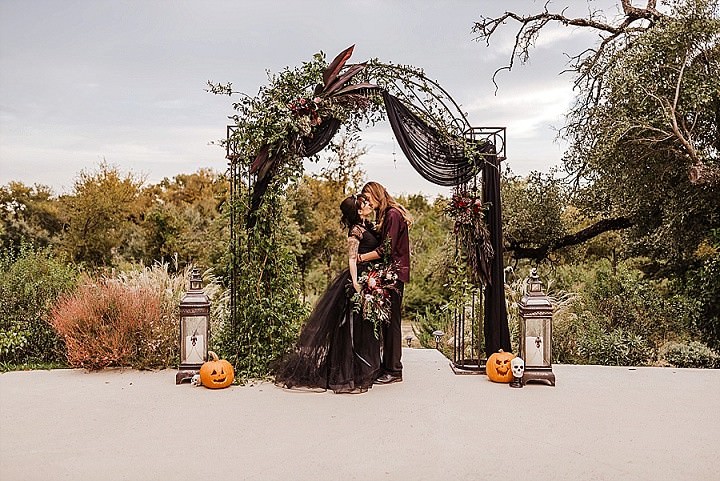 The suppliers who made the shoot possible 
For more information on Monica Cassell Photography go to