If you are currently looking at wedding venue options then I may just have the answer you are looking for. This afternoon I am taking you away from the cold autumn weather, as we jet off for warmer climates in sunny Spain, as I introduce you to El Cigarral de las Mercedes.  El Cigarral de las Mercedes is a fabulous Luxury Boutique Hotel located with views over the historic city of Toledo, just 45 minutes from the center of Madrid. Having opened in 1998 this stunning venue brings with it 20 years experience in planning weddings for people all across the world. Whether you are looking for an intimate wedding with just a handful of guests or a large sale party, El Cigarral de las Mercedes can host your dream wedding. They will take away the stress of wedding planning by using their in house wedding suppliers, everything you need can be found under one roof,  making your destination wedding super easy and stress free.
Our main idea is to offer everything one need for a wedding here at the estate. We have our own kitchen, a boutique hotel, a Beauty Center and our own florist. Our wedding coordinators will help all our clients with the pre wedding planning.  
'Our main idea is to offer everything one need for a wedding here ar the estate. We want to make our couple feel calm and just concentrate on enjoying the best day of their life while we think about everything else.
El Cigarral de Las Mercedes offers its own Beauty Center with professionals who can advise and accomplish any look or style that the bride wishes, with the convenience of not having to change locations. We also offer a flower shop, décor and wedding planners.
Our elite cuisine is distinguished by its combination of traditional tastes and the latest trends and presentations. The kitchen team is led by Head Chef Javier Medina, who has designed a variety of excellent dishes to fit every occasion that will exceed any prior culinary experience.
At our wedding resort you will have access to 17 lovely boutique hotel rooms, and 4 exquisite villas that all have their own unique design and sophistication. Each element of the hotel has been designed with the comfort of the wedding guests in mind.
El Cigarral de las Mercedes is located only 5 minutes from the old part of Toledo and 1 hour away from the international airport Madrid Barajas and 45 minutes from the center of Madrid.'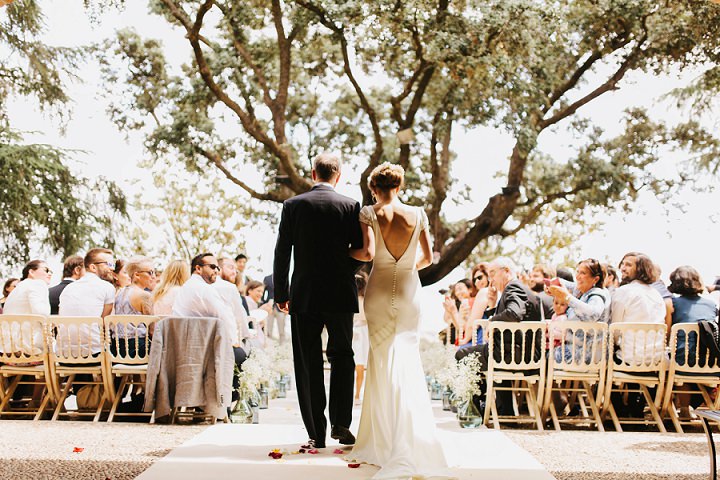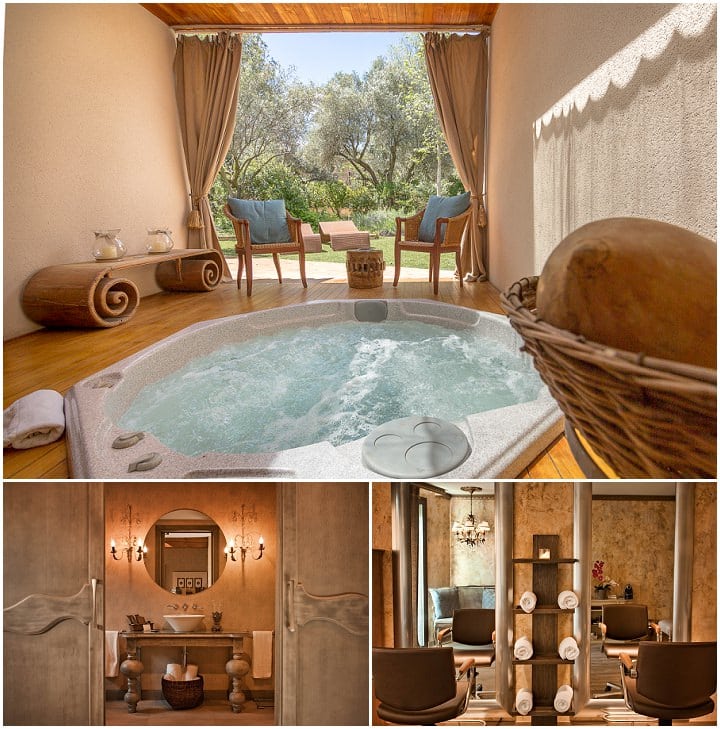 What sort of couple do you think you attract?
We attract all types of people, we have intimate areas for small gatherings, beautiful gardens for an outdoor event and we have a big banquet hall that can sit up to 400 people.
What would be your ideal wedding to work on? 
The ideal wedding is the ones who are open to get married on a Friday. People would arrive to the estate on Wednesday night and we would serve a light tapas meal and have a wine tasting of local wines. The next morning would start with some yoga and then continue with our big breakfast buffet. The guests can enjoy a guided tour of Toledo or go and play golf in the nearby golf courses. The bride and groom will be able to hold a rehearsal in late afternoon with its following dinner.
The wedding day will start with yoga or Pilates and then continue with a big breakfast buffet. The bride will be in our Beauty Center getting ready with her closest family and/or friends. Once the bride is ready she will be escorted to the ceremony and the couple will celebrate a beautiful ceremony filled with flowers and lights in an intimate garden.
The wedding party will then have a cocktail hour in our fountain area and then move to el Mirador where they will enjoy a dinner overlooking the beautiful city of Toledo.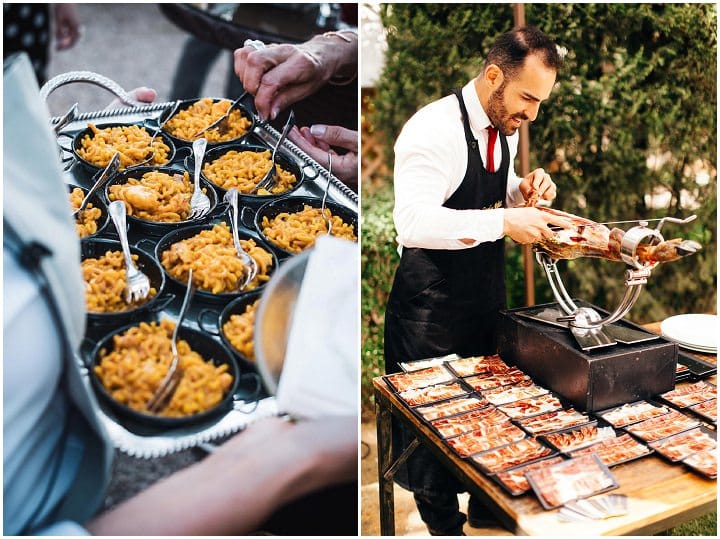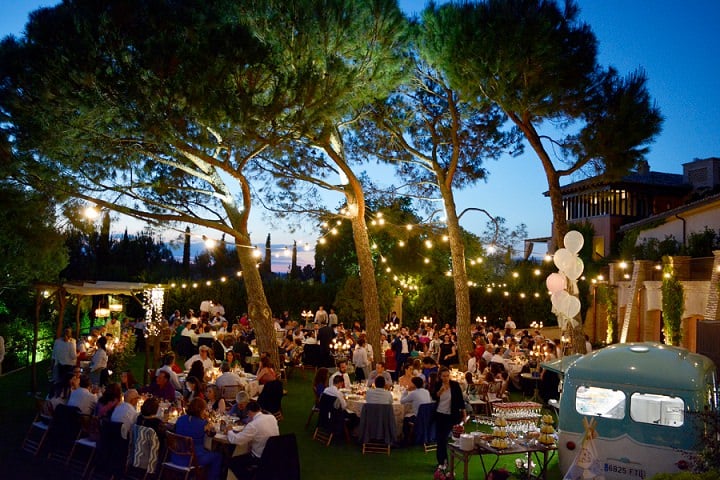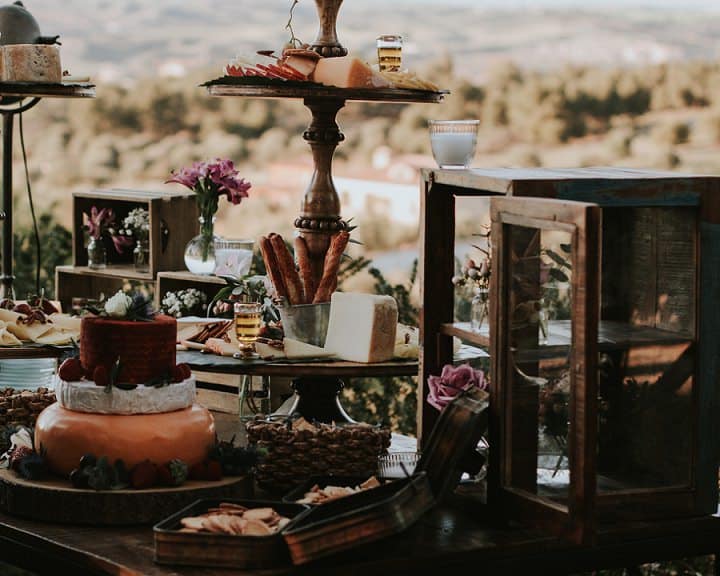 Can you give me some information on your pricing structure?
We do not have a venue fee, it is included in the menu price. The menu price always includes: A welcome appetizer with drinks included, 4 course meal, wine to choose from our wine menu, all the table decoration such as centerpieces, table linen and chargers. Also, a wedding planner who will help you with the pre-wedding planning and the wedding night stay at our boutique hotel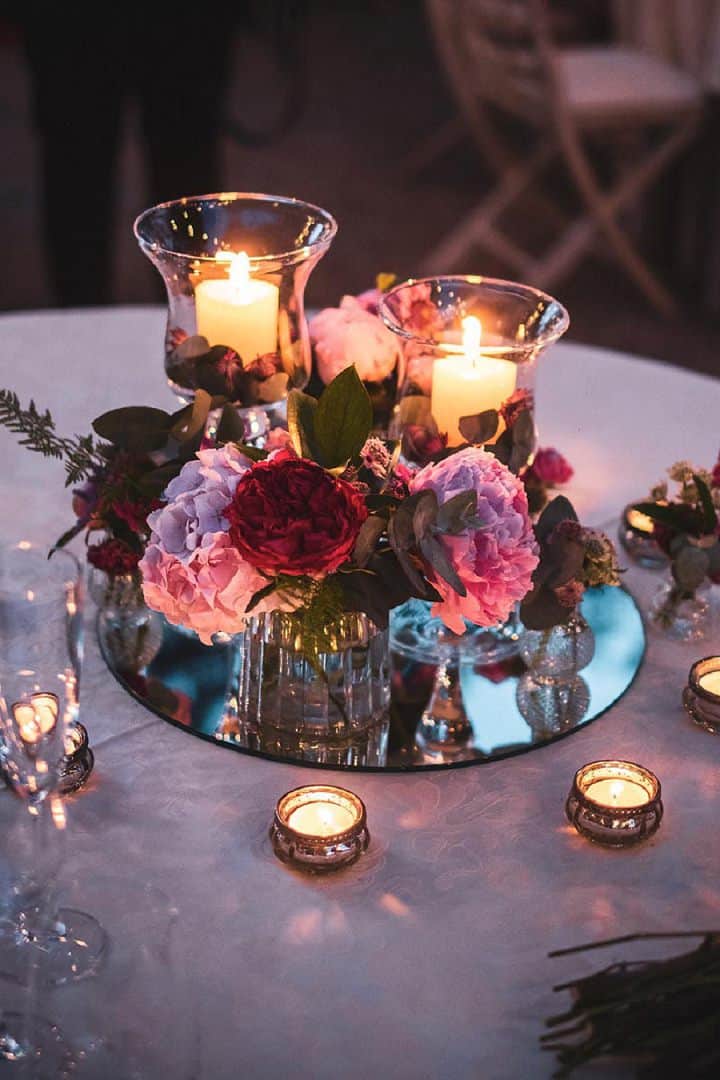 For more information about this beautiful venue go to 
 www.cigarraldelasmercedes.com/en / www.cigarraldelasmercedes.com/en/blog / [email protected] / FACEBOOK / INSTAGRAM / +34 925 25 20 64
this is a sponsored post
[jprel]