I see a lot of weddings in my job, as you can imagine, but ever so often a wedding will drop into my inbox that really takes my breath away. Today's is one such wedding. It's actually an elopement and it's set in Richard Branson's very own Private Game Reserve in South Africa. This is somewhere that is definitely on my wish list to visit! I have always wanted to go on Safari and these photos by Megan Ann Photography ,who was entrusted with the very lucky job of capturing James and Meghan's Safari Elopement, have only made me want to go even more. What more could you wish for in a wedding backdrop! And the chance to see all those amazing animals on your wedding day, well what an experience! The whole day is totally stunning!
It was the most romantic day of our lives filled with picturesque nature and animals, relaxing spa treatments, 5-star African dining in the bush, and memories we will never forget. We were treated like absolute royalty and Ulusaba's team surprised us left and right to make sure that our day was everything we ever wanted and more.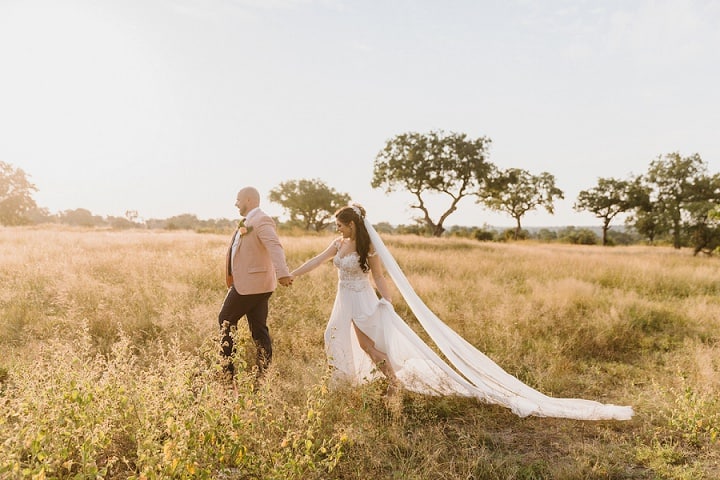 Meghan and James were married on 11th May 2018 at Ulusaba, which is Richard Branson's Private Game Reserve in South Africa. 'Since James is from England and I am from America, we knew it would put financial pressures on our family and friends to come to a wedding abroad and we didn't want to do that. We really wanted to elope on a safari in South Africa in a beautiful part of the world, doing a fun activity and making the day as memorable and relaxed as possible which is exactly what happened. It was just the two of us at the wedidng and it took a matter of hours to plan, it couldn't have been easier! Our venue took care of all the details so that I didn't have to.'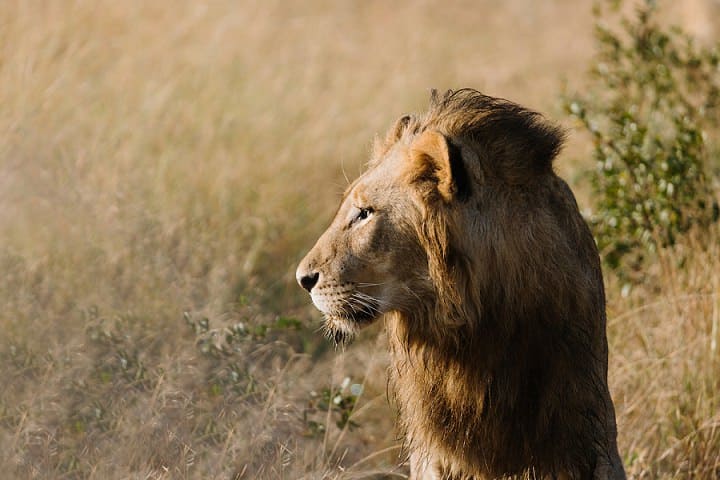 How they met 
We met at a pool party on Memorial Day Weekend in Houston, Texas, where Meghan is from and where James was working at the time. We hit it off and the rest is history. We have been together for about 6 years and moved to London together last year.
The proposal 
James and I were attending his friend's wedding in Italy and decided to make a long holiday out of it. We explored Sienna, Florence, Rome and hit up Tuscany in the middle of the trip. He planned for an Italian driver with a vintage Mercedes to drive us around to a few vineyards for tastings and James proposed at the last one. The views were stunning, his proposal was incredible heartfelt, and the wine was obviously delicious as well!
How did you allocate your budget?
Since we didn't have a big wedding for lots of guests, we decided to splurge on the wedding venue location. We knew if we picked the right venue, they would take care of the rest. The photography was incredibly important to us as well.
Where did you splurge and where did you save?
We splurged on the venue/safari choice because it was almost all included. We saved in choosing this because we didn't have to pay for meals and activities as it was all included.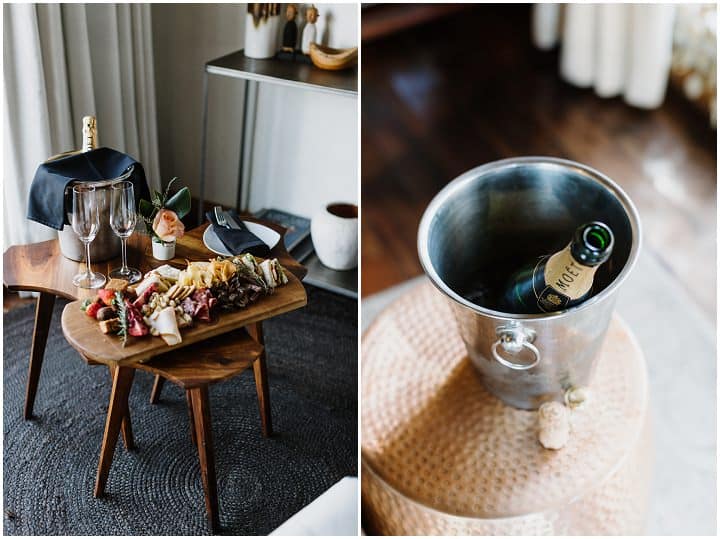 How did you choose your photographer?
I researched photographers in the Johannesburg area and stumbled across Megan's work and absolutely loved it. We had a Skype session and really clicked well and I loved that she did a lot of non-traditional/adventure weddings!
The dress  
Limor Rosen Birds of Paradise Collection – Iris Dress
Shoes – Betty by Charlotte Mills.
Hairpiece – Joanna Reed
Veil – Joyce Jackson
The suit
Suit Jacket was Hugo Boss and Gucci Shoes.
Flowers 
Beautiful bouquet featuring the Protea, the national flower of Africa
Decoration
Candles, tiki torches, rose petals, African designed décor
Food
We had a gorgeous ostrich tartare and Eland (one of the largest antelopes) for our main course along with beautiful champagne and red wine.
Wedding cake
Also made by the chef's at Ulusaba

Entertainment
Ulusaba's crew have their own choir and they sang beautiful African songs in our ceremony – it was so special!
Special moments
Spotting a beautiful leopard on our evening game drive was a huge highlight, the Ulusaba choir's beautiful songs in our ceremony, and a stunning dinner for two in the bush with the sound of hyenas howling in the background.
Advice for other couples 
Do not stress and have a day that will be memorable for you! It is your day and if you choose to elope and spend it with the one you love, I can assure you that you won't regret it!
Biggest surprise
When we had finished our evening game drive and they drove us to our surprise dinner in the African Bush with a massive bonfire, at least 100 tiki torches and candles, drinks and chef's tables, and a gorgeous table for two for dinner decorated in gorgeous African décor. We had the sound of hyenas in the background and couldn't believe how incredible and special our wedding day was!
Suppliers Shout Outs
Photographer: Megan Ann Photography
Venue, planning, décor, flowers & food: Ulusaba
Wedding Dress: Limor Rosen Birds of Paradise Collection – Iris Dress
Shoes – Betty by Charlotte Mills
Hairpiece – Joanna Reed
Veil – Joyce Jackson
Groom Suit Jacket: Hugo Boss
Groom Shoes: Gucci 
Make Up Artist: Monica Knoesen
Hair: Genevieve Stander
For more information on Megan Ann Photography go to
www.meganann.co.za / [email protected] / +27718710791 / FACEBOOK / INSTAGRAM / PINTEREST 
Megan Ann Photography is a visual storyteller that calls South Africa home but travels the world capturing adventure filled weddings and elopements.  Her style is fine art storytelling which stems from love of unique composition & photojournalism. She capture the energy of the day, unscripted emotion and moments whilst weaving these images together to tell the tale the wedding day.