Are you the kind of person who feels anxiety when the topic of wedding planning comes up? Or are you an introverted personality who doesn't want to get married in front of hundreds of people? Do you want to hold your special day in front of only your special guests? If this sounds like you, then you may be looking to elope!
To get married to the love of your life is another level of happiness. Making this precious day unforgettable is a dream come true, but not everyone wants a big celebration, an elopement can be the answer if you are looking to hold an non fuss, non complicated day.
An elopement is a quiet marriage, conducted without involving hundreds of guests. You only involve your selective close ones. When eloping, you plan the whole thing together with your beloved and get married on your terms alone.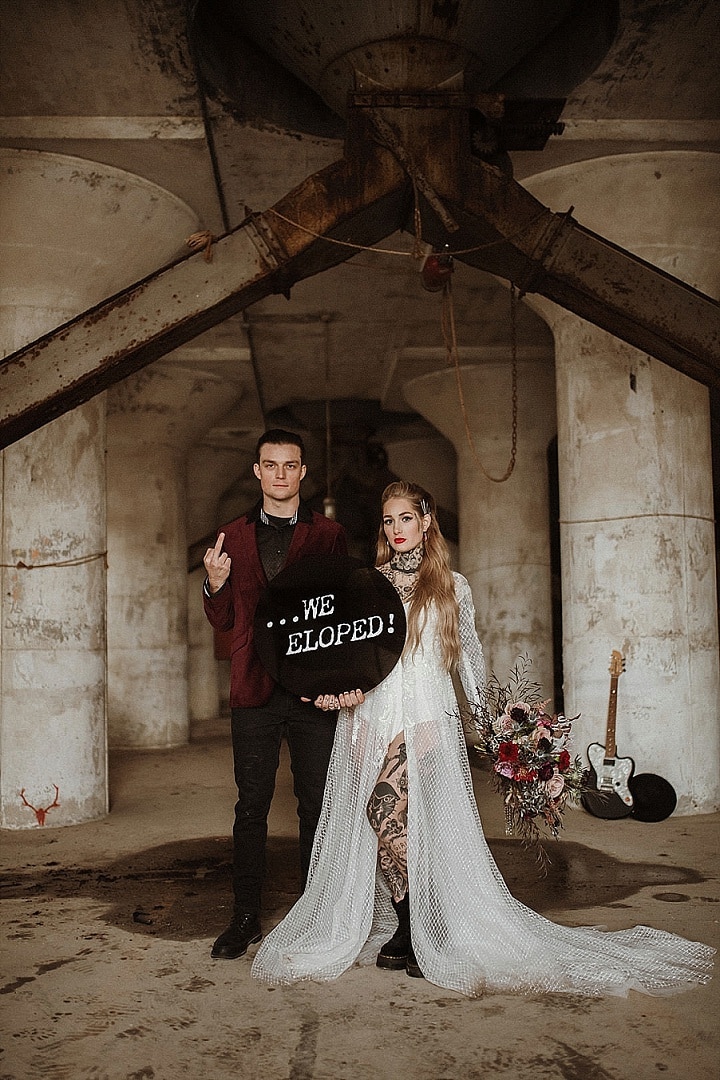 ELOPING IS ONLY FOR YOU
If you are still unsure about eloping, let me show you why it can be a great way to get married
As we all know your wedding is a huge moment with so many guests and a huge budget. An elopement can allow a couple to strip back their wedding to include an intimate wedding party and focus on those special details and still create that dream day you have always wished for.
And why not get creative with your photography and take advantage of the scenery with the love of your life?
MANNER TO ELOPE
Elopements are not just about deciding to get married and organising a quick getaway to a special location. On the contrary, they take just as much planning only you keep all the details to yourselves and chosen guests.
If you love adventure, romance, silence, and each others' company, you are at the right place. We are here with your guide to elope.
Things you need to take care of while eloping are as follows:
FRAMING YOUR DESIRE
Designing the day you wish to remember for the rest of your lives is the start of it all. After all, your wedding day is for you and you alone, so decide the type of style you both like. This can be the most adventurous part of planning an elopements and there are no limits!
Think of the location, theme, dress code, flowers, decorations – the list is almost endless!
Have fun and embrace the process of planning an elopement as a couple.
DECIDING YOUR BUDGET
As with all weddings, setting a budget and sticking to it can be the most important part of the planning journey. Decide on your budget and make the day fit that – but remember, with an elopement, the sky is the limit!
Think of using the location, backdrop and any creative props to maximize your style and the elopement itself. This really is your unique day, free from the traditional venues and designs.
A few things you will need:
Venue
Photography and videography
Ceremony outfits
Hair & makeup
Rings
Travel
Decor and props.
Assign a priority for the above items and research each one to customize according to the style of your day – and remember, stick to your budget!
WHERE TO ELOPE
Your next step is to choose your destination. Make sure you plan somewhere you both love and try to incorporate things you enjoy doing together. Explore the endless possibilities and elopement presents to you and your partner – and if you change your mind? Great, choose somewhere else!
Already thought of a Honeymoon destination? Perfect! Elope there and take advantage of getting married in your dream destination and start your Honeymoon straight after the ceremony!
FIND YOUR SUPPLIERS TO MAKE YOUR ELOPEMENT RUN SMOOTHLY
Now you need to figure out what needs to be done by external suppliers. Do you need to book travel? Can you meet face to face with any vendors? Can you work closely with suppliers to create the day in your own vision? you could use technology to meet up with them if you cannot meet in person.
And don't forget, an elopement will still need an official celebrant so make sure you meet the best one to suit your needs.
YOUR WEDDING ATTIRE AND DETAILS
Eloping can open up the dress code for any lucky couple and you select guest list. As with the destination, this can be based on tradition or play to your adventurous side. Always choose something comfortable though!
If your location is a long hike from the nearest road, think about packing the wedding outfit and changing when you get to the ceremony location.
And don't forget to carry some props like an umbrella, towels, or a jacket to shield. Our team is here to guide you and make your day much more special with some detailing.
DO ALL YOUR DOCUMENTATION
As with the celebrant, please make sure that all the documentation required for your destination is confirmed, from your marriage license, travel, accommodation, travel arrangements, vendor charges to permit relating to the location.
ANNOUNCING YOUR ELOPEMENT
Telling people you are eloping can lead to butterflies! Now that you have decided to get married with an elopement, you can get creative with how you tell everyone that is invited.
There are so many options to announce about you are getting married in this way and you should feel proud that you are holding the wedding you want, where you want and with whom you want!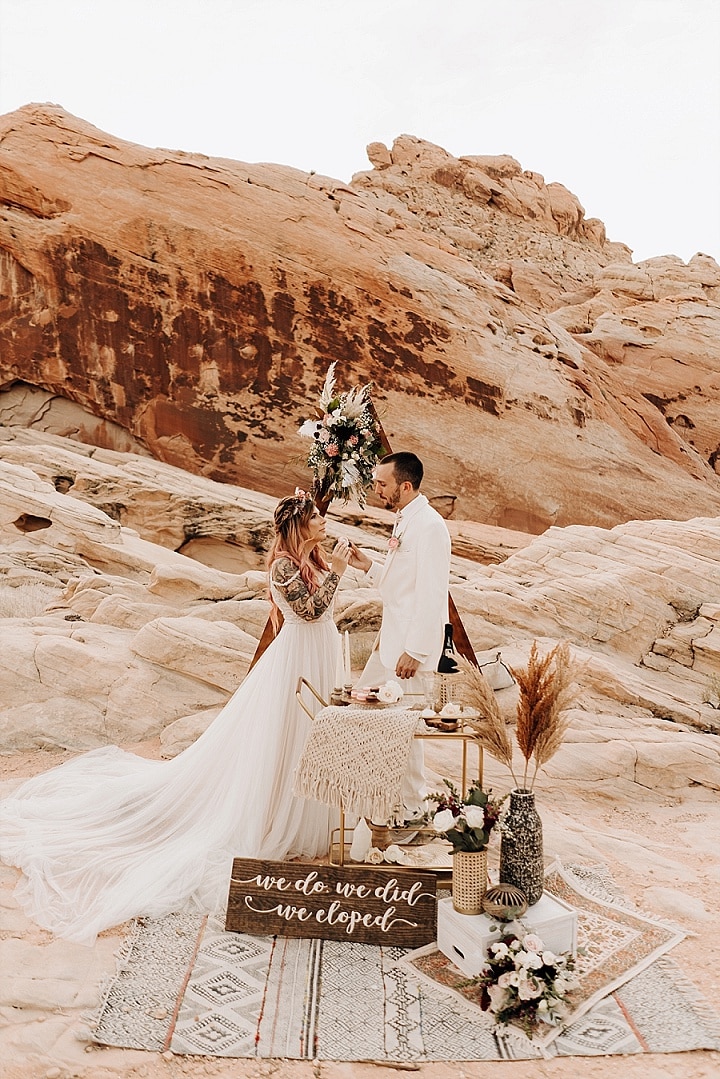 this is a collaborative post
[jprel]