Every now and again the most stunning elopement lands in my inbox. Today's real wedding is one of those. At first I thought I had been sent a styled shoot, but as I read the words of YOUnique Events & Design ,the wedding planner from the day, I realised that this was a real-life elopement. Trixie from YOUnique Events and Design, along with a team of fabulous wedding suppliers, put together a competition for a rewarding couple to win their very own elopement. Sarah and Samuel were lucky enough to win this beautiful day. They filled the forest with candles, more greenery and the most gorgeous decor creating a fairy-like ceremony area. The sand ceremony really tops off the whole proceedings, for what I'm sure you will agree, is a stunning day.
Trixie from YOUnique Events & Design tells us more about the day
The PNW is known for its lush deep green beauty, and there is such a whimsical romance found within this gorgeous landscape known as our home!
Sometimes we as wedding vendors decide to give back to those who give us so much, and so we decided to team up with SiennaplusJosh Photography from Portland, Oregon on a styled elopement giveaway. We knew the vision we had for this elopement, and we knew it would only attract the adventurous and spontaneous. So we blogged about the giveaway and all that entailed, and we were lucky enough to have 3 couples submit their story and interest.
Sarah & Samuel's story captured us dearly, as they shared their 7-year love story that created two beautiful children, all the while Sarah worked hard to obtain her RN license. Sarah dreamed of that large wedding, but career, schooling, and family got in the way, and Samuel, wanted to elope and focus on each other. The families #1 hobby is hiking, and thus, they knew they had to submit their request to win our elopement giveaway.
Sarah & Samuel's elopement included their two small children, and Sarah's brother and sister as attendees. The relationship they have with them is intimate and they new they wanted them to be a part of this adventure.
This great day called for 80% rains, and well when you live in the PNW, you know that 80% pretty much means 100%. The entire day drizzled softly on the overgrowth forest of the Skamania Stonehouse, but we continued on this journey to create a day that was magical for Sarah & Samuel. They say rain on your wedding day signifies good luck – fertility, cleansing, unity, renewal, and tears. I would say all of these were present on this grand drizzly day.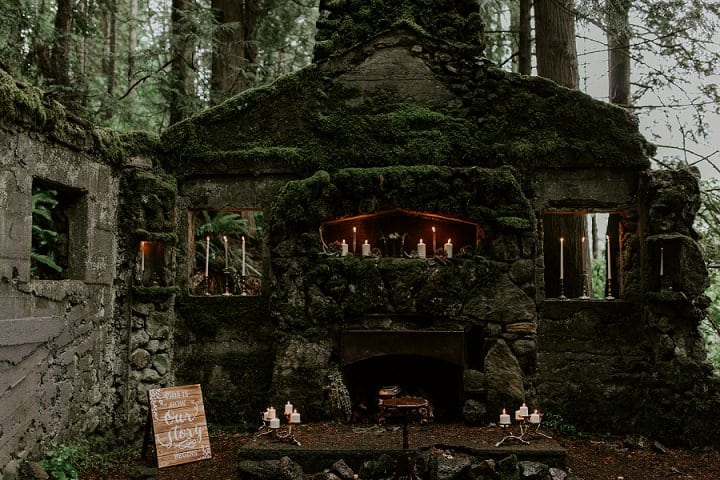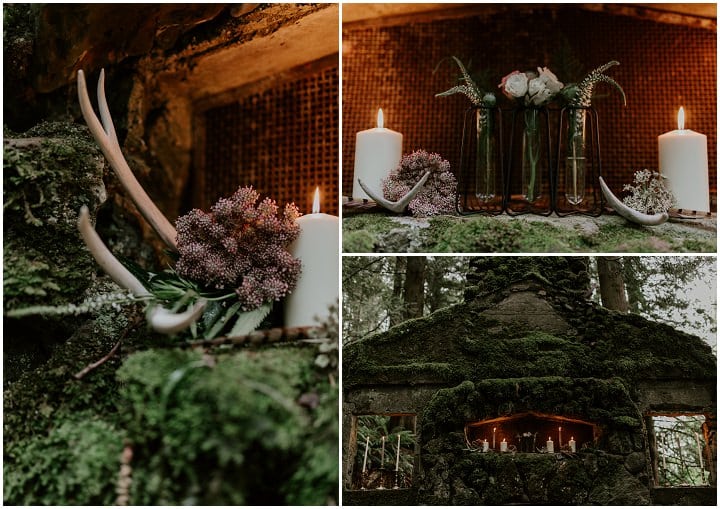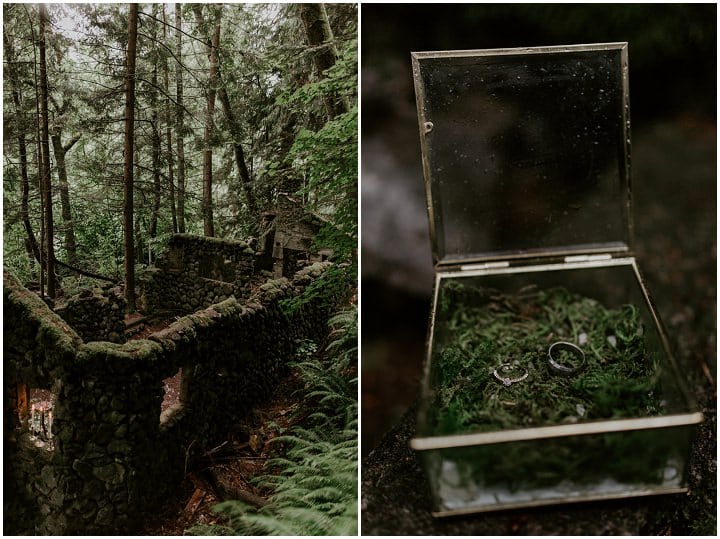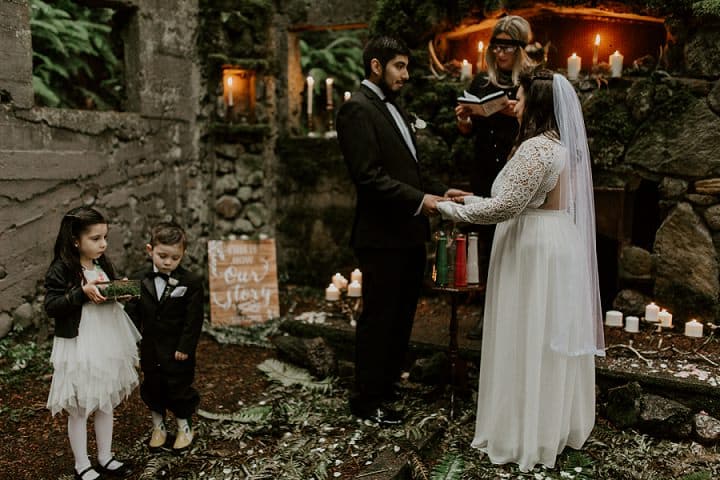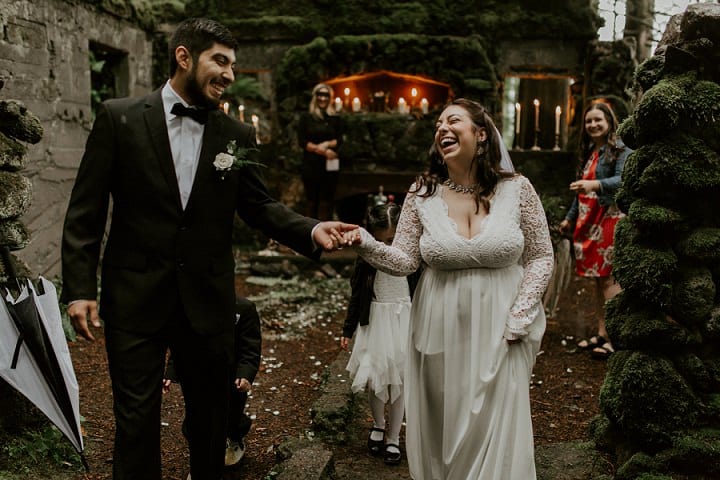 Supplier Shout Outs
For more information on Trixie's planning and styling services go to
www.youniqueeventdesigns.com / FACEBOOK / INSTAGRAM