Today I am at last able to share with you my first Boho wedding of this season. the wedding has been published in the new Yorkshire Bride Magazine which went into the shops on August 31st, and as normal with the printed press it can't be blogged until it is out there in circulation.
So here you have the wedding of Jo and Matt who got married on 29th April (yes the day of the royal wedding) at Wentbridge House in West Yorkshire. They booked me for my on the day co-ordination service along with a photography search, and they were more than delighted with Jon from S6 Photography who I found for them!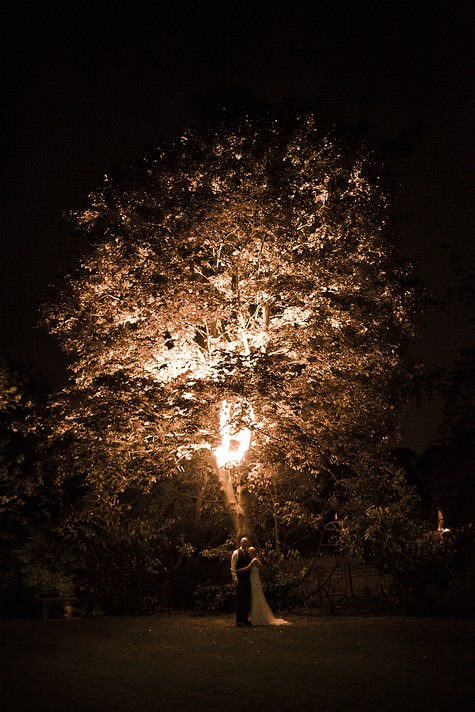 The day itself was very relaxed and chilled out, with a ceremony at 4pm and then drinks, canapes and speeches along with some live music outside on the lawn along with some April sunshine! evening food along with more guests was served at 8pm and that's when the party really started!
I know Jo and Matt through on of my oldest and best friends Becky, so it was lovely to be involved in their day, Becky was one of the wedding guests along with her two children and Husband Bertie, so it was great to break away from wedding duties every now and again and spend some time with them. I must say a thank you to Jo for letting me go into the Bridal suite before she got to the hotel to watch the royal wedding on her TV, I  did get to see part of the ceremony but missed the rest as my planning duties took over! I still havn't watched the whole thing even though it's been sky + for months!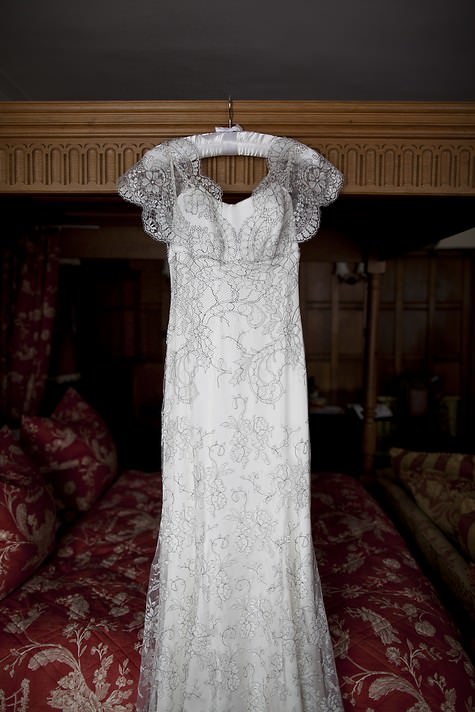 Full names
Matthew Long & Jo Shannon
Date of wedding
29th April 2011
How did you meet and how long have you been together?
Met through work & got together around 8 years ago
What planning service did you book from me?
Photographer search (money well spent!) & on the day coordination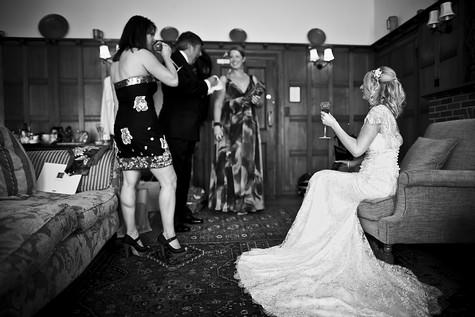 What made you decide that you wanted to book a planner?
Because I am a complete control freak & wanted to ensure that I could relax & enjoy the day with someone else dealing with any problems that might have cropped up!
Location of the wedding
Wentbridge House, Wentbridge, West Yorkshire
What made you decide to get married where you did?
Beautiful location, very positive with the slightly less traditional day that we wanted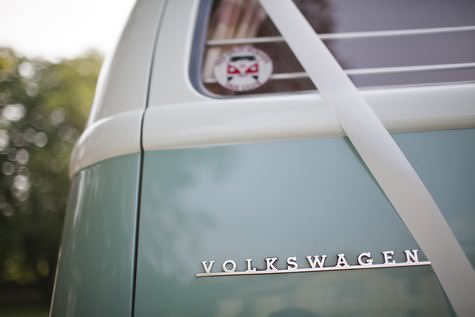 How many guests?
68 for the afternoon plus 6 children, & an additional 54 for the evening celebrations
Who was your dress by
Suzanne Neville (Maiden)
And the shoes, accessories etc
Shoes = purple suede platforms by Nine West, jewelled hair band = Minelli by Halo & Co (via Bridal Boutique), diamante bangle = Swarovski Crystal Hinged Bangle from Boutique Accessories by Harriet, diamante earrings from my mum, 4 x diamante hair pins = Bridal Boutique
And the suit
Matthew's suit (3 piece with purple lining & personalised with our wedding date) was made by Master Tailor UK
Did you have a theme or colour scheme?
Relaxed theme but with purple as the underlying colour scheme
How would you sum up your day?
Amazing – so good I wanted to do it again the next day & still want to!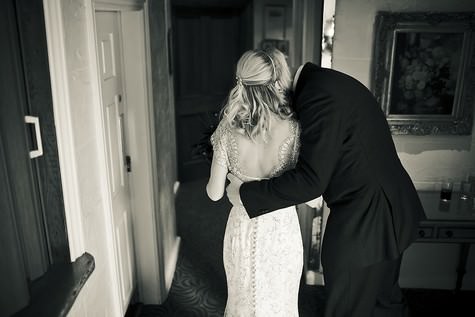 Did you have any personal touches? Or things that you did yourself?
Nothing particular – personal touches = the tea towel invitations, buttonhole for our brother-in-law Tony who died last year – this sat on the ceremony table in memory of him, the children (Evie, Zachary, James (nephew) & William (nephew) were all given beautiful soft bunny rabbits from the White Company as a gift, each with a purple ribbon bow tie (light grey for the boys to match their suits & white for Evie)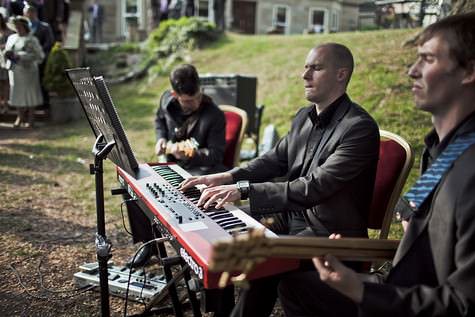 What were your special moments or highlights?
Seeing all our guests & Matthew as I walked on to the ceremony room, walking out of the ceremony as husband & wife, our first dance
Is there anything you would do differently?
Nothing significant – all was as good as we could have imagined
What advice would you give any other couples?
Relax & go with the flow – take time out now & again to take note of what's around you, it's so easy to miss things on the day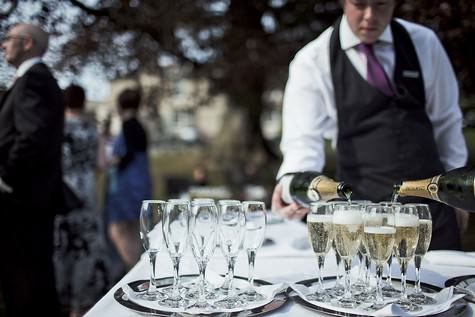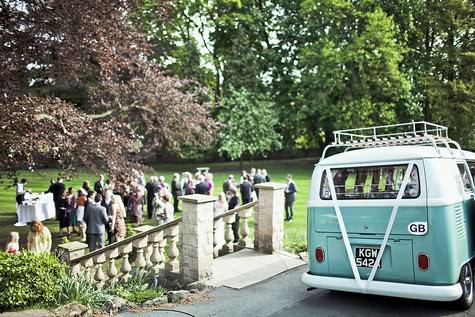 What was your biggest surprise of the day?
That I didn't cry during the ceremony!
What was the best bit about having me involved with your wedding?
That although you handled the day coordination for me, you double checked it was how I wanted it to be to ensure it was as good as I had imagined – ideal for me.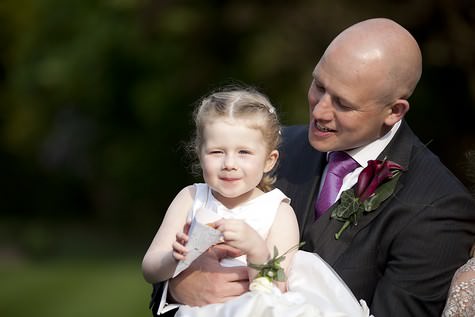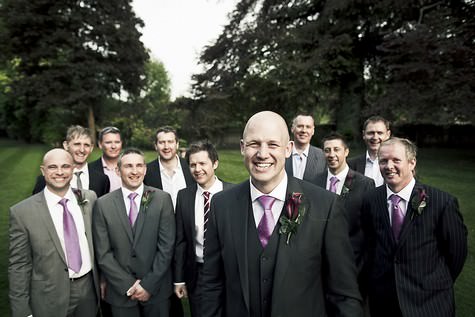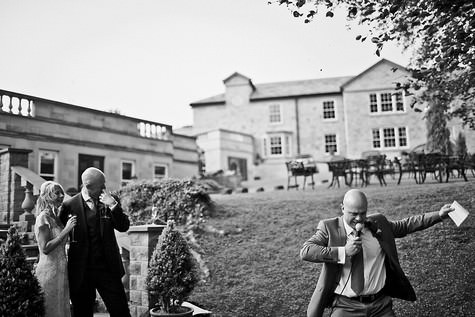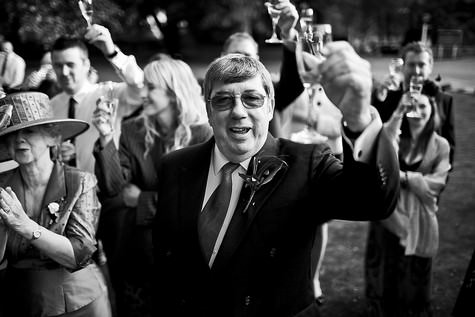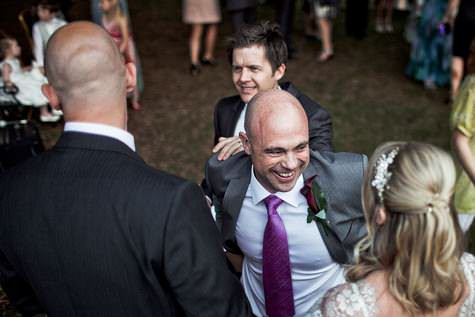 The suppliers involved in the day:
Venue: Wentbridge House – www.wentbridgehouse.co.uk
Dress: Bridal Boutique, Leeds – www.bridalboutiqueleeds.com
Accessories: Accessories by Harriet – www.boutiqueaccessoriesbyharriet.co.uk
Suit: Master Tailor UK – www.mastertailoruk.com
Photographer: S6 Photography – www.s6photography.co.uk
Flowers: Rosa Rugosa – www.roserugosa.co.uk
Chair Covers: Chair Covers – www.elegantevents.org.uk
Wedding Cake: www.finecheesesltd.co.uk
Band: The Cherie Gears Band – www.gsounds.co.uk
Make-up: Ivy Clara Make-up – www.ivyclara.co.uk
For more information about Jon's photography services go to:
www.s6photography.co.uk
s6photography.co.uk/blog
[email protected]
FACEBOOK
TWITTER
01142340295
Due to an email issue if you have emailed me between the 2nd & 9th of December, please resend it.
X