Today I would like to introduce you to Sara Porter one of my Shiny Happy Sponsors. Sarah has answered a few questions for me so you can find out a bit more about her and her photography.
She has also been generous enough to put together a Boho Offer, if anyone books her for their wedding.
Offer: a boho goodie package to go alongside the wedding package which would include the following: engagement shoot, signature board with image of choice, 50 album access cards (business card size) with images from the engagement shoot. Offer is up until the end of this year, just quote BOHOgoodies at the time of booking.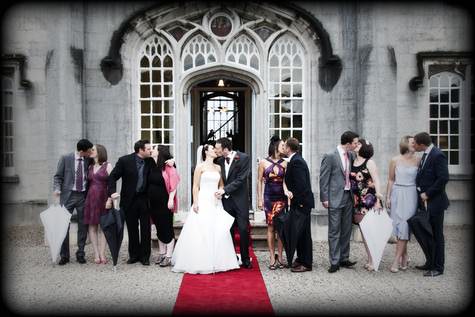 How long have you been taking photos for?
I've been taking photographs since I was 9, although admittedly the first photograph was of my dad and he was half cut off the photograph so that I could get a cow in it, something I tend not to do these days.
How would you describe your style?
Style wise, I love to take photographs that are quirky and have a real sense of fun and humour in them. Weddings are great because of the range of emotions that they cover. I always love to recapture the bridal party after the meal, when everyone is relaxed and up for kicking back and having fun.
Where are you based?
Originally from Liverpool I'm now in the Peak District via Cardiff and Paris. I'm based in a great location as it's in the country but only 30mins from Manchester where a lot of my work takes place
How far will you travel for a wedding?
The furthest I've travelled so far for weddings is probably Dumfries and Galloway and I'm off to Penrith at the end of the month. One of the things I love about this job is being able to work in so many different locations near and far away.
What is your favorite bit of technical kit?
Apart from obviously my camera and lenses, my next favourite bit of kit is my iPad, it's been great for creating mood boards (yes photographers do them as well!) and being able to run through ideas with clients. It's also a great tool for showing images and it keeps me organised!
What sort of couple would be your ideal couple to photograph?
My ideal couple to photograph would be ones with a great sense of humour and a real sense of fun.
What celeb would you like to photograph?
Celebrity couple that I would love to photograph at the moment would be Chris O'Dowd and Dawn Porter who I would like to think would fit my answer to number 6 perfectly.
Who is your favorite photographer and why?
I have so many favourite photographers that the list would be endless, there are so many inspirational photographers out there, established and just coming through that there are too many to mention. I love the sense of style that Julia Boggio has brought to wedding photography.
If you were to get married who would take your pictures / Who did take the pictures at your wedding?
We've been married for nearly ten years now but if we were to do it again, Julia Boggio or Steve Gerrard would tick all the boxes.
What in your opinion makes the perfect photo?
The perfect photo for me is on which captures a particular emotion, it makes you feel something. A perfect image is capable of reminding you of so many more images in your head that remind you of good times, friends and wonderful places.
What is your biggest achievement so far within your photography?
My biggest achievement so far in photography is probably taking a picture of my dad without cutting him in half! Seriously there are so many achievements that are made as you progress through your career it's hard to pick the best one.
What advice would you give couples when choosing their wedding photographer?
The best advice you can give a couple when choosing their photographer actually comes in two parts one obviously make sure you choose a photographer who takes photographs you love and secondly that you choose a photographer that you know you can enjoy spending the day with. When I was at college a friend of mine chose an award winning photographer, who had produced the most amazing photographs. On the day she had a miserable time, he was pushy, they were taken away from her reception for two hours and you can see from the expression in their faces in the photographs that the whole experience was miserable. It's really important to remember that the day is about the wedding not about the photographer.
What is your favorite photo that you have taken?
My favourite photograph that I have taken is one that I took of my mum because she is incredibly camera shy and she just looks so happy in it.
Tell me 5 things you love? And 5 things you hate
5 things that I love 1) hubby and my two eleven year old Labradors 3) music especially rock and indie 4) chocolate (hey I'm a girl) 5) running in the rain 6)New York (sorry I needed to get that in as well) 7) Science (hey I'm a girly geek who obviously can't count)
5 things I hate 1) bananas 2) films where the special effects are more important than the plot 3) when Sunderland lose (I'm a Liverpool supporter but when Sunderland lose I have a very depressed husband) 4) people with no manners 5) litter 6) cruelty to animals (still can't count)
Tell us something about yourself that we may not know, non work related
Things that are unknown about me, I can be accident prone and got a black eye at a gig once when a drummer threw his drumstick into the crowd and it hit me in the eye. I've usually got permanently bruised hips from walking into tables.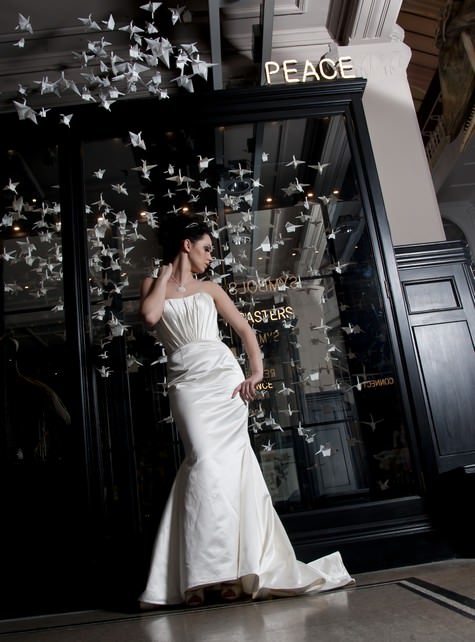 What is your ideal way to spend a day off?
Ideal day off would be spent walking at the coast with Gordon (hubby) and dogs.
What can you never leave the house without?
What can I never leave the house without – my keys.
Who would be your 5 dream dinner guests dead or alive?
5 dream dinner guests, Gordon because he is a fab cook, Caitlin Moran because she just gets it right, Prof Brian Cox for the science stuff, Rich Hall to make us laugh and Johnny Cash.
If you weren't running the design business, what would you be doing?
If I wasn't running the business, I'd be doing a lot more of 16 and hopefully a lot less of 15 and maybe have a lie in.
What would you do if you won the lottery
If I won the lottery I'd get someone in to do the cleaning and gardening.
Thanks once again to Sara for her 'Boho Goodie package' For more information on Sara's work and how to get your Boho Goddie package got to:
website: www.saraporterphotography.co.uk
blog: finally being professionally designed and is being launched in October
email: [email protected]
Facebook: www.facebook.com/saraporterphotography
twitter: saraporterphoto
phone: t:01663 749378
m:07979 291300