Happy Saturday everyone, I hope you are having a lovely weekend so far and that you are busy with lots of lovely festive activities. The weather sure has turned over the last week or so and with it thoughts of all those amazing winter wedding ideas that can be had over the December and January months. Today on Boho Pins, I wanted to embrace the winter wedding and share with you a few of the wonderful ideas I have been seeking out this week. Yes a summer wedding can be wonderfull, but there is something about a winter wedding, the cosy clothes, the rustic decor, the dark nights and twinkle fairy lights that makes it truly magical.
Image source: Photo by Weddings By Nicola & Glen  Cakes by Cakes by Krishanthi – Oh my, what an amazing cake table, not only does it look absolutely beautiful but it also looks delicious!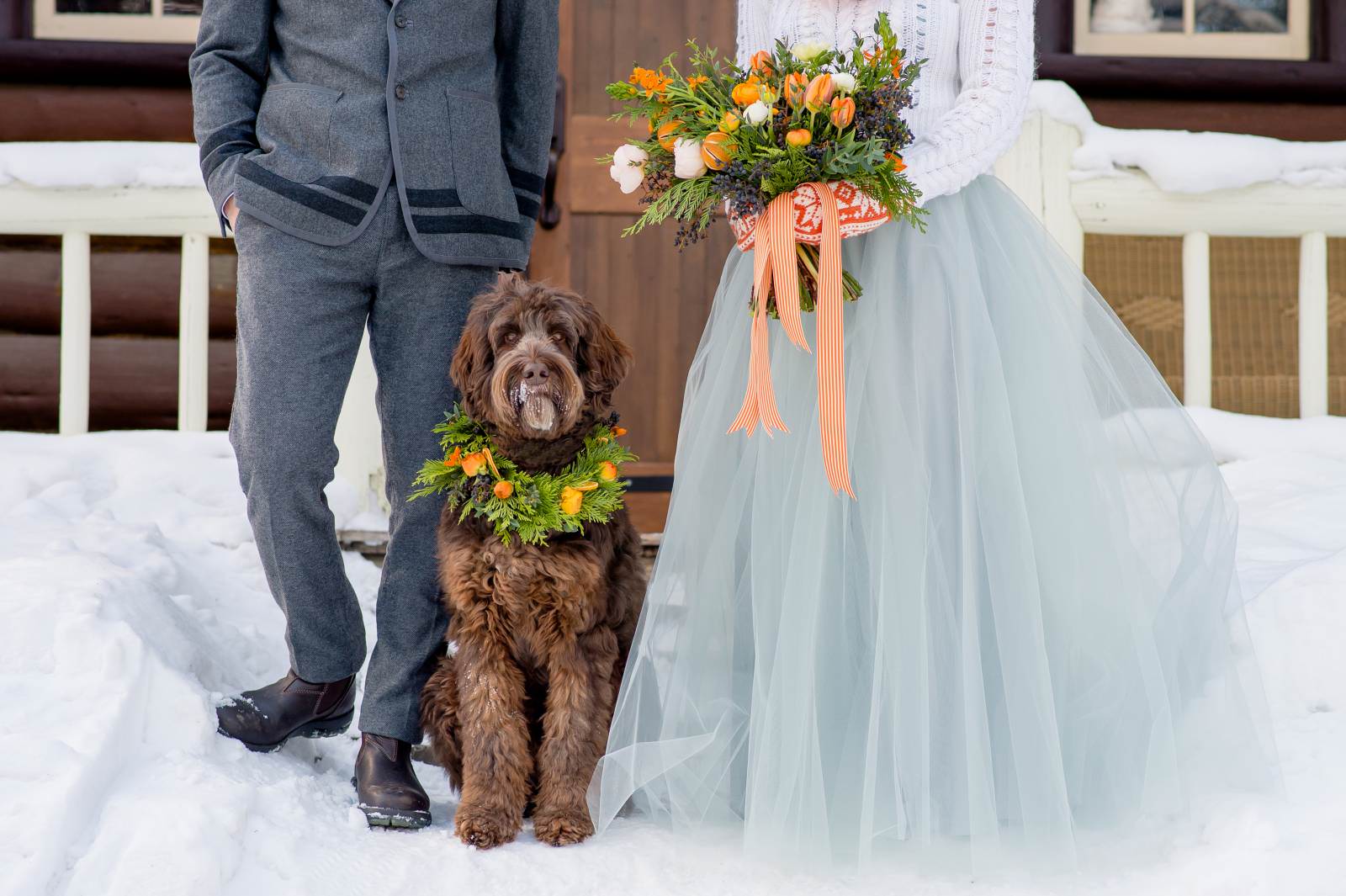 Image Source: Photo by Orange Girl – I just love this styled shoot, the dog especially is super cute.
Image Source: I love the idea of a hot chocolate bar at a wedding, such a fab idea for those cold winter days
Image Source: Photo by Cindy Lottes Photography – I just love this rustic tablescape, the pine cones mixed with the snow is just pure winter wedding perfection.
Image Source: Your wedding stationery is the first time your guest will see any aspect of your wedding, so adding in your winter wedding theme is the perfect time to introduce tem to your winter wedding ideas.
Image Source: A fab idea if you are looking for some DIY winter wedding inspiration.
Image Source: Photo by Heather Burris Photography – Cosy up to your loved one with some super cute winter wedding style.
Image Source: You know it's winter when the mulled wine comes out!
Image source: There are so many amazing flowers on offer during the winter, I just love this arrangement
Image Source: A rustic table setting can really make a winter wedding pop and looks so pretty.
PIN ME
FOLLOW ME ON PINTEREST: