With the seasons taking a distinct shift over the past couple of weeks it's clear to see that Autumn has arrived! Today we are embracing the shorter days and cooler air with our Boho Pins feature! Though the weather may be grey and dull, by adding rich browns, oranges and reds into your wedding, it will be the perfect Autumn wedding style. From decoration to food, from flowers to outfits, embrace the change in season and bring Autumn into your wedding day!
Image Source – I just LOVE these Gold Leaf Pumpkins, such a pretty idea for any autumn wedding.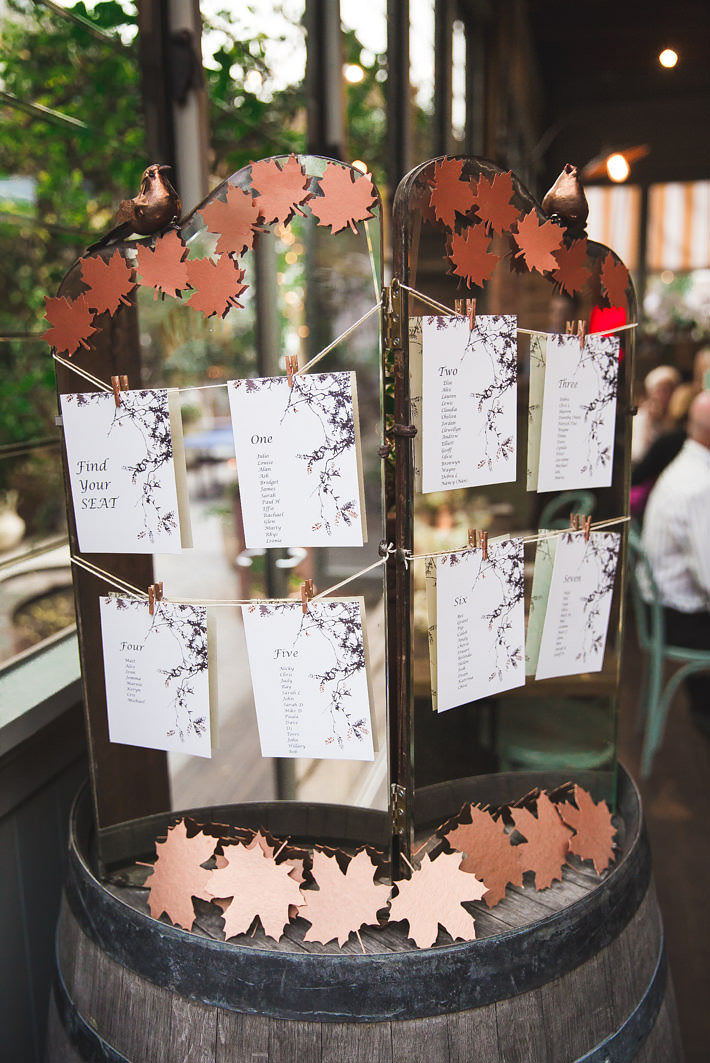 Image Source via Angela Rose Photography  –  A gorgeous way to incorporate an autumn theme into your wdding dcor is through the table plan.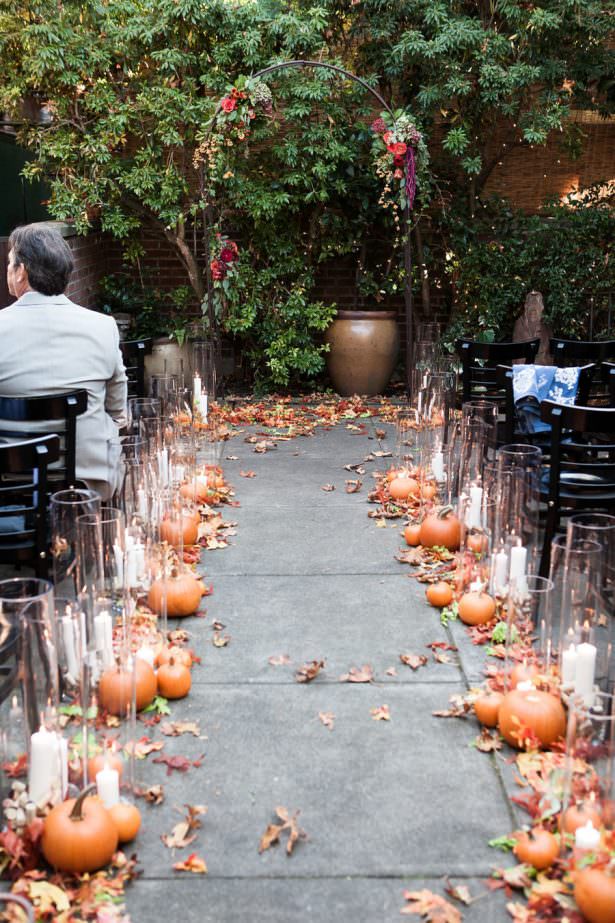 Image Source via Rebecca Ellison Photography – What a lovely ceremony walway, super special for an autumn wedding
Image Source via The Curries – You can really go to town with your flowers and bring the autumn theme in with lots of oranges, browns and yellows
Image Source – Don't forget that the food and drink can also represent your autumn wedding, why not try this 'Fall Bourbon Apple Cider'
Image Source – Such a pretty use of pumpkins – who knew they could be so elegant!
Image Source  – Embracing the fallen leaves and dark evenings, just gorgeous.
Image Source – A lovely sentiment for an Autumn Wedding!
Image Source – Autumn and Winter is the perfect time to gather round a bonfire!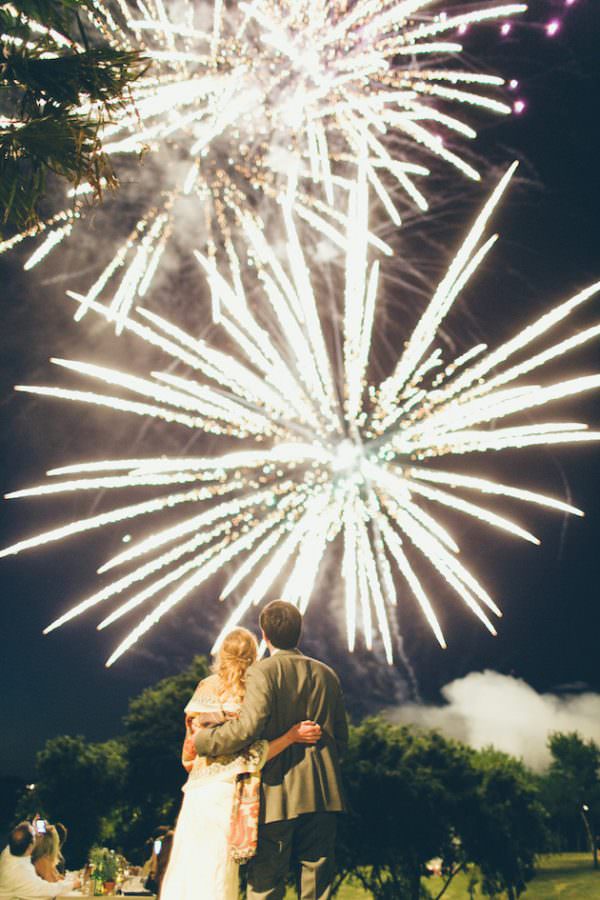 Image Source – And of course, join in the festive season with some celebratory fireworks!
FOLLOW KELLY AND LAURA ON PINTEREST: