Happy Sunday everyone, I hope you are all doing well and enjoying a lovely weekend? It's been a busy one here. Friday we went out for a pub dinner with our friends and their little boy, Yesterday was Nik's mum's birthday and today we are busy getting the house prepped as we are putting it on the market in two weeks time (eek!) We have so much to do and only a day to get it all done, so it's actions stations, boxing stuff up, clearing away and generally making the house look super lovely.
As for the blog, it's 8 days and counting till the relaunch, we are just finalising a few little bits and bobs and then it will all be ready, I am SO excited! and can't wait for it to go live. Its been a long time coming, but I love the new design, it is sleek, modern and so much easier to use. I will be putting out a few sneak peaks this week so keep an eye out!
On with todays Best Bits, my weekly round-up of the best the wedding world has to offer.
Best Wedding
I just adore this weeks wedding of the week. It take place in one of my favourite wedding venues in the word, the Ace Hotel in Palm Springs. It has a fab outdoor ceremony, 2 wedding dresses, the most gorgeous blooms, and check out the gold decor and details, amazing! Chevron's, geometrics and accents of pinks and gold all go together to make this a wonderful wedding. Fond via 100 Layer Cake, photo by Raya Carlisle
DIY Ace Hotel Wedding – From 100 Layer Cake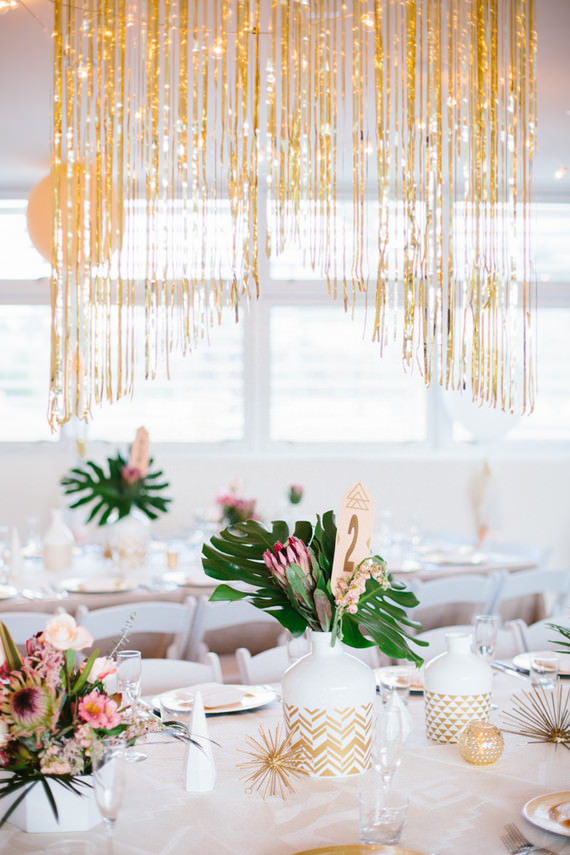 Best Photography
Carly & Danny – From Paul Jospeh Photography
Laura and Matt – From Matt Parry
Scarborough Spa and Farm Wedding – From Tierney Photography
Camp and Furnace Wedding – From Nicola Thompson
Village Underground – From Babb Photo
Best Style
Rue De Seine Nomadic Love Wedding Dress Collection – From Green Wedding Shoes
Charlotte Balbier Willa Rose Collection – From Rock my Wedding
Bo & Luca Collection – From Bridal Musings
Halfpenny London 2016 Bridal Collection – From Love my Dress
Bridal Style: BHLDN – 2015 Fall Collection 'Twice Enchanted' – From Boho 
Best Quote
Best DIY
DIY Flower Girl Basket – From Green Wedding Shoes
Pretty DIY Floral Backdrop – From B.Loved
DIY Feather Bunting – From Wedding Chicks
Best Styled Shoot
Rustic Modern Wedding Inspiration – From 100 Layer Cake
Intimate Bohemain Beach Elopment- From Green Wedding Shoes
Lucky in Love Wedding Inspiration – From Wedding Chicks
Boho Wedding Inspiration – From Rock my Wedding
Georgia Museum Inspiration – From Greys Loves Weddings
Colourful Industrial Wedding Shoot – From Ruffled
Bohemain Wedding Inspiration with Poool Party – From Green Wedding Shoes (photo by Danielle Poff)
Best From Boho
Laura and Kenny's Pretty Pastel Barn Wedding By Daffodil Waves
Best of the Rest
Glamorous Gatsby Inspired Wedding – From Love my Dress
DIY Palm Springs Wedding – Fom 100 Layer Cake
Rustic Wedding with a Victorian Fayre – From Rock my Wedding
Match Made in Heaven –  From One Fab Day
California Ranch Wedding – From Rustic Wedding Chic
Handmade Recyclable Wedding – From Southbound Bride
Fun Vintage Glam Wedding – From WWW
Art Nouveau Irish Wedding – From Ruffled
Byron Bay Australia Wedding – From Green Wedding Shoes
Big Boho Love
Kelly xx
[jprel]