Happy Friday everyone, I do hope you have had a good week and that you have something fun planned for the weekend. We are off to Glowworm festival on Sunday, a festival specifically for children, I am SO excited, I just know Dexter is going to love it! I seem to be living out my social life through him these days! But before we can say hello to the weekend we have this super cute handmade Yorkshire wedding for you. It's filled with no fuss planning, as Greta and Frank planned the whole day in just 3 and half months. They rocked their walking boots and had their portrait shots at Brimham Rocks, while sipping on champagne! Mix in some Brazilian food and a whole lot of Capoeira and we have today's wonderful handmade wedding, filled with fun, laughter and lots of love. Big thanks to All You Need Is Love Photography for the images.
All our favourite things concentrated into one event with our favourite people. Casual and relaxed day with homemade food, capoeira and walking boots!
Greta and Frank were married on the 24th March 2017 at Harrogate register office followed by a reception at Melbourne Centre, York. 'It was close to our wedding photoshoot location – Brimham Rocks! We had 15 guests to the ceremony, and about 60 at the reception. The wedding took just 3.5 months to plan!'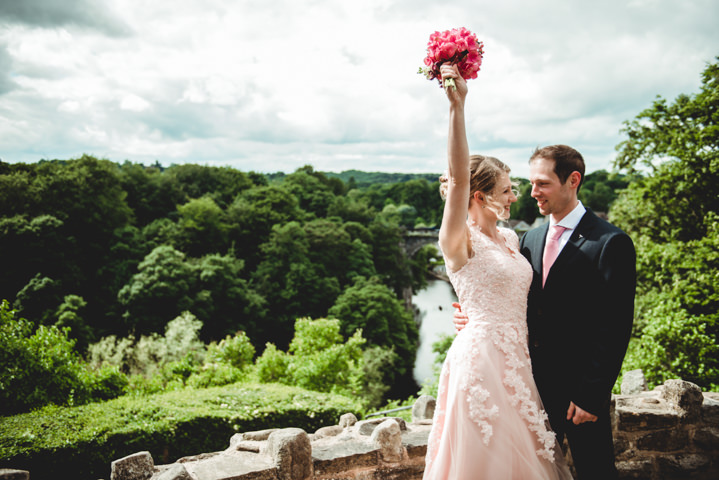 How they met
Greta was talked into trying out capoeira for the first time by a work colleague. When she arrived at the lesson, a cute smiley guy was sitting crossed legged on the floor waiting for everyone to gather. Turns out he was the instructor himself! Greta decided to stay in capoeira for a few years longer and see where this goes… Together under 2 years.
The Proposal
We decided that regardless where our jobs and lives take us we would like to stay together. We skipped the tired and boring stereotypes.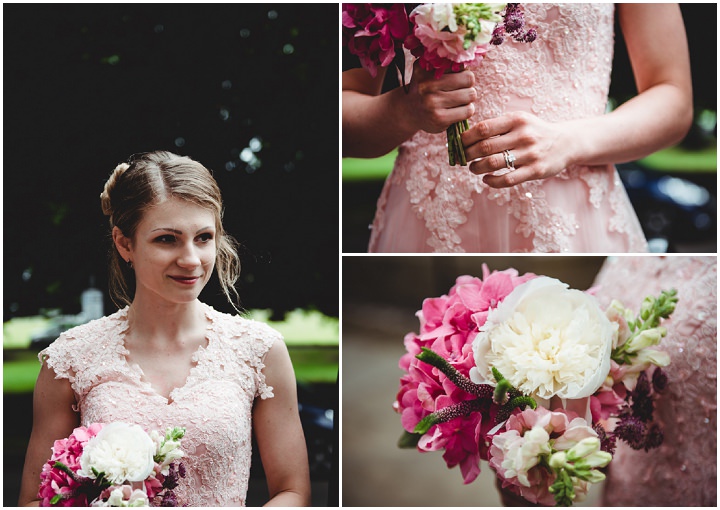 How did you allocate your budget?  
We didn't really have a formal budget but aimed to make it as cheap and cheerful as possible.
Where did you splurge and where did you save?
By the standards of a single day event, we splurged on food (even though we just bought the ingredients and made everything ourselves with the help of friends and family) and on some drinks. Saved by doing most things ourselves with massive help from friends.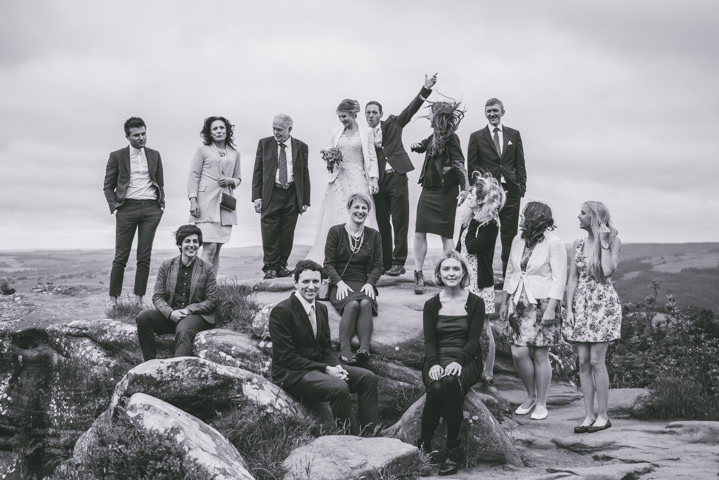 How did you choose your photographer?
She just fell into our lap like an awesome wedding angel. (mutual friend Alex helped)
The Dress
The dress was by some absolutely lovely women in China, I'm sure. Shoes were Marks and Spencers.
The Suit and Bridesmaids
The suit was TK Maxx. We saved a lot of money by not buying any bridesmaids. Ha.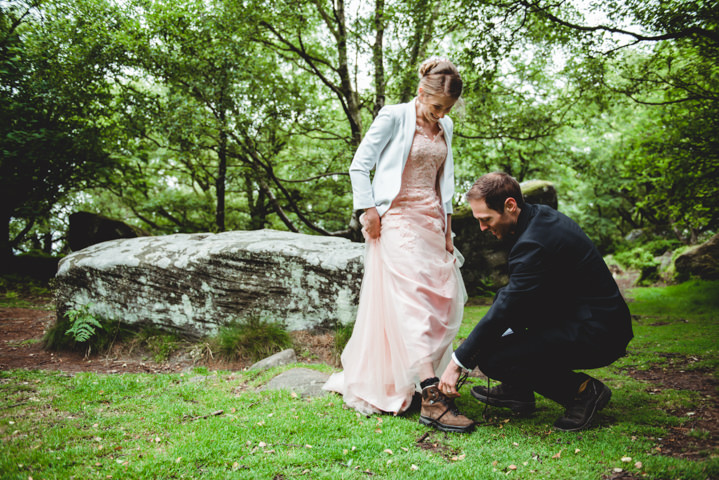 Theme or Colour Scheme
Lots of colours! Green, pink and blue, a bit like a flowery forest.
Flowers
Whatever lovely flowers my amazing best woman bought in a nearby florists after I forgot my original homemade bouquet…
Decoration
DIY faux petal garlands, faux vines and lots of fairy lights
Food
A vegan version of the traditional Brazilian bean stew – feijoada. Also amazing buckwheat salad, fried kale, orange slices, rice, Brazilian salsa, homemade hummus.
Wedding Cake
Amazing vegan and (partly) gluten free main cake by my friend Ellie. Also two additional cakes from Goji. Delish!
Entertainment
Ourselves! Our first dance was an elaborate live show of capoeira and Brazilian music.
Who supplied the stationery?
What stationery?!
Personal Touches
EVERYTHING!!
Special Moments or Highlights
Definitely the capoeira, also walking through Brimham Rocks with a wedding dress and walking boots and climbing up the rocks for some dramatic photos. Also seeing the smiles of everyone's faces at the end of the night and knowing that everyone had a wonderful time.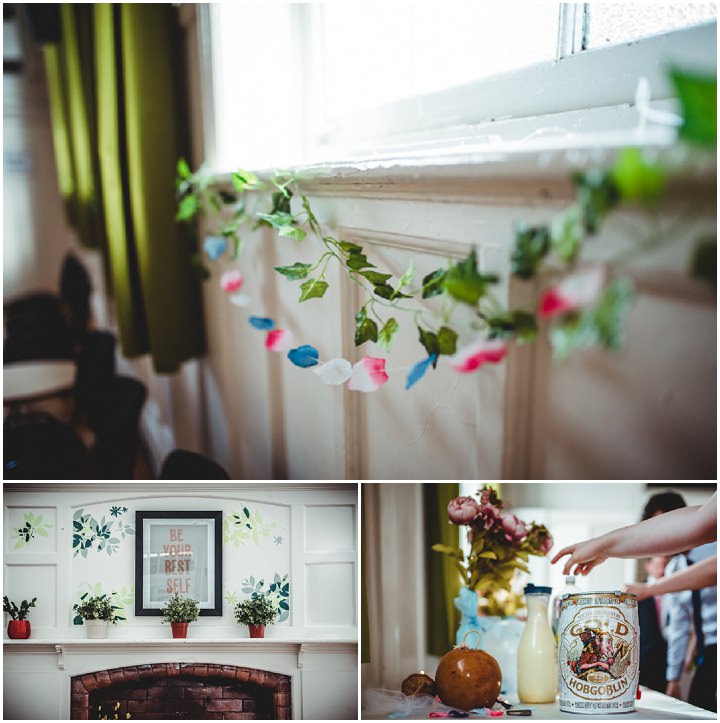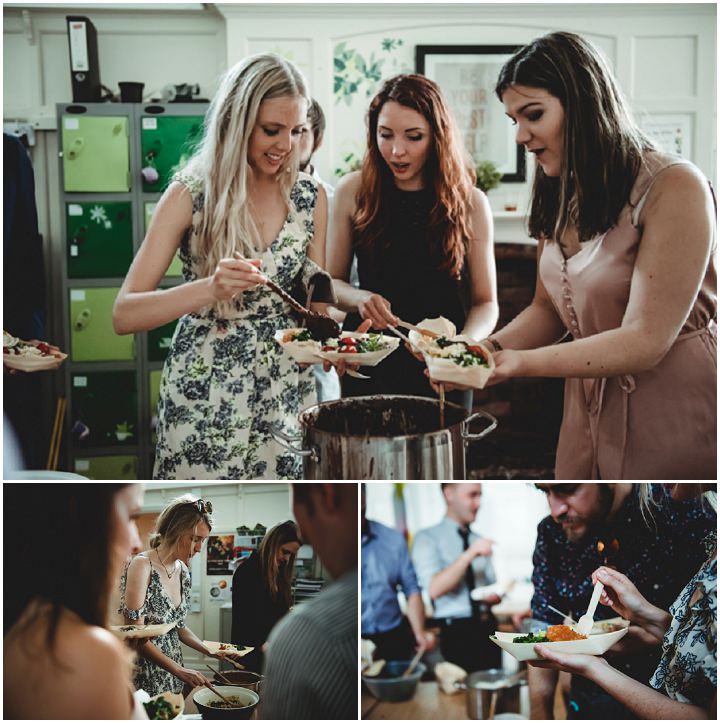 Advice for Other Couples
Just relax! This is supposed to be fun and enjoyable for you, not anyone else. Do what you want and go crazy. It's allowed.
Biggest Surprise
That everything actually worked out without a hitch!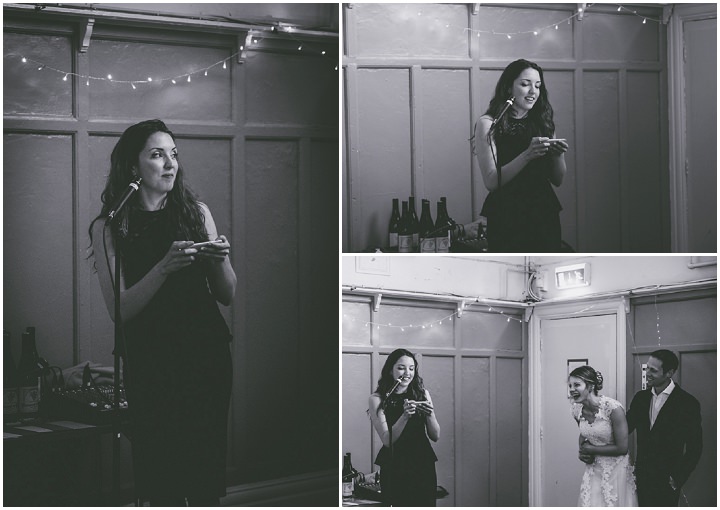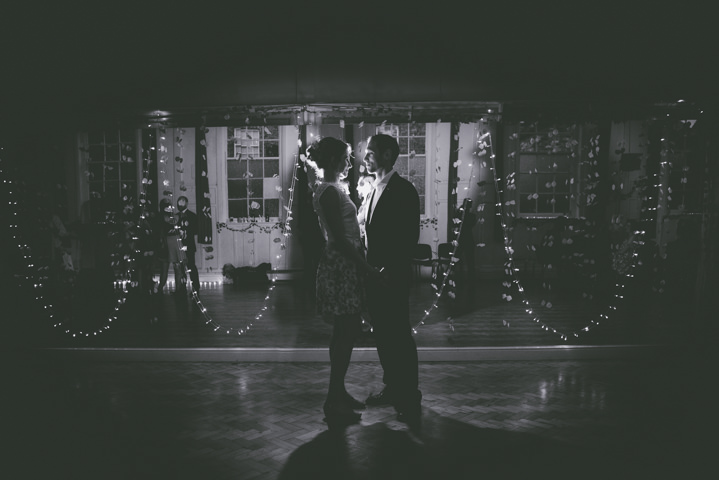 Supplier Shout Outs
For more information about Becki's work go to:
www.allyouneedislovephotography.co.uk / [email protected] /  07551008145 / FACEBOOK / I: @beckimcphillips
Hi I'm Becki, a Northern-based, UK wedding photographer. I document unique and fun-loving couples getting hitched. My style? fun, creative and relaxed all rolled into one.