Hello everyone! I hope Monday is treating you well and that you are feeling good and rested after the weekend? Today I have the most gorgeous shoot to share with you, full of creative detail, DIY inspiration and the most amazing florals. I mean, those peonies! Just stunning. With thanks to Gideon Photo for these lovely images today.
More about the Shoot:
Chalkboards and art have become a big part of weddings over the years. This shoot fully embraces all of the artistic possibilities of having a chalkboard wedding. Set in an 150 year old brick building, one instantly is brought to the feel of an fun and artistic wedding. With a table setup on a chalkboard full of artistic hand drawn elements such as table settings, and a table runner of both living and hand drawn flowers. The fresh floral and hand drawn floral perfectly mesh together to give the perfect fusion of real and surreal. The Cake made with a chalkboard finish sits atop a butcher paper backdrop with with more hand drawn elements. The ingredients of the cake are artistically drawn on the backdrop as it drops to the floor over the table. This was such an enjoyable shoot that I hope will inspire brides to go beyond the typical chalkboard sign and take their artistic vision to the next level!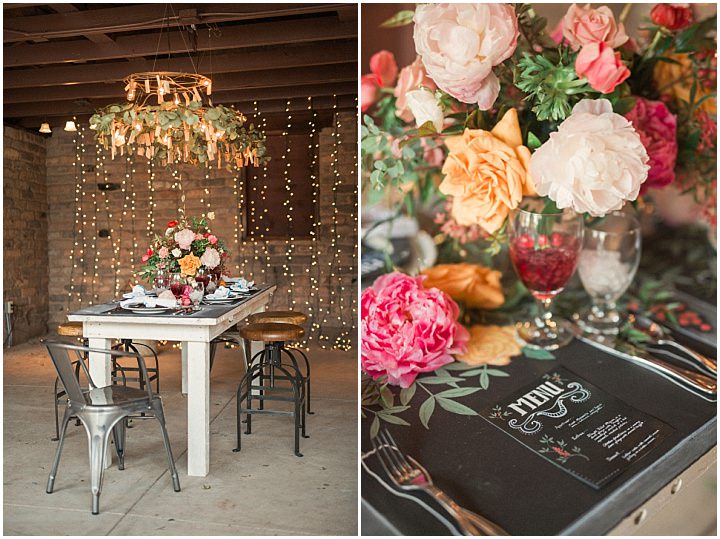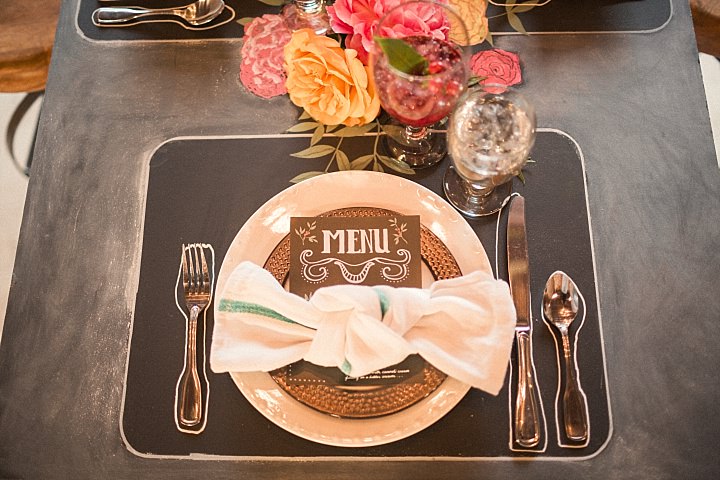 The Team Who Made the Shoot Possible
For more information on Gideon's Photography go to:
www.gideonphoto.com / [email protected] / FACEBOOK / T: @gideonphoto / PINTEREST