Today is a 2 post day, and it's because I have a rather special real wedding for you, as it's one of my own Lovely brides!
The wedding I have for you is of Jenna and Tony who got married in May. I started working with Jenna last October on a Partial Planning basis. The planning she booked with me covered 8 months and I joined her when she had found the venue, the dress, the photographer and she had a few ideas of her own but had hit a bit of a wall with her panning. She got me on board to find her the missing suppliers, to pull her ideas and vision together and to keep her organised and on track for those 8 months.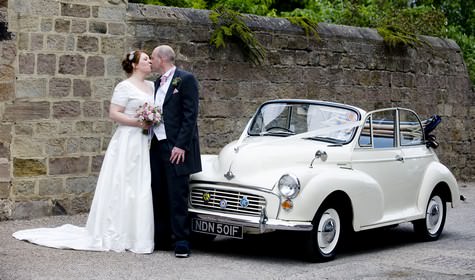 I have to say that working with Jenna was a Joy, she picked a very cute village fete theme for her wedding and had stacks of home made and DIY elements to her day, thanks to a very creative family, and her mums paper craft group. She also got loads of friends involved making cakes for the cake table, it really was a great 'pitch in' wedding.
It was great working with Jenna as she listened to me and took on my advice. I was able to guide Jenna and offer her suggestions for suitable suppliers, I love working with suppliers I know and trust as you know the wedding will go off without a hitch and it just makes my life so much easier.
So I'm really pleased to show you this wedding as a lot of hard work from both Jenna and myself went into making it possible.
I'd alos like to say thank you to Paul Webb from Webb Weddings for allowing me to use the photos.
If you are interested in any of the paper craft in this wedding then let me know as Jenna's mum is part of a craft group who can also put some rather gorgeous things together for your wedding.
Also the photo board of the Morris Minor is now available to hire so let me know if you are interested in any more details.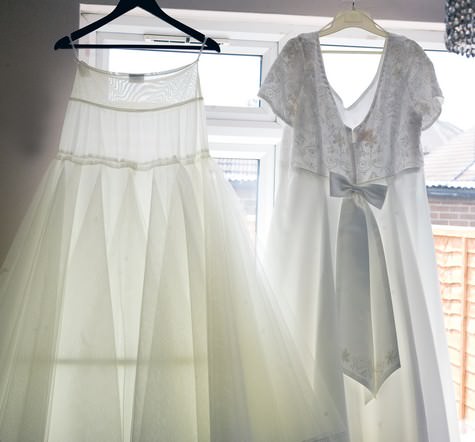 Full names
Anthony Gerrard Stobbs & Jenna Ebdon
Date of wedding – 21st May 2011
How did you meet and how long have you been together? – We met at work when I transferred dealerships. We have been together about 6 years.
What planning service did you book from me?
Partial Planning
What made you decide that you wanted to book a planner?
When I first started planning the wedding I never would've thought that 1)I could afford a planner or 2)it would be something that I'd need. At first I thought I was doing really well, booking a photographer and florist but then I got scared and kind of hit a wall. I liked so many different things and I was worried that the wedding was going to end up all over the place without a theme. I kept seeing your (Kelly) name popping up on my florist's website and checked out your website and blog and just knew I had to book you…………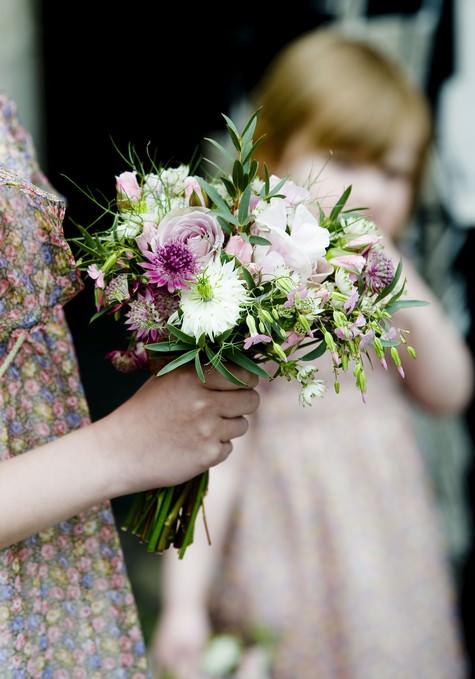 Location of the wedding
Ceremony at St John's Church, Harrogate. Reception at Ripley Town Hall, Ripley.
What made you decide to get married where you did?
The church is our local church and we chose the reception venue because we wanted to get married somewhere that meant something to us and when we first started dating, Tony used to bring me to Ripley to sample the World Famous Ripley ice creams on a weekend. We liked the fact that we can return to our reception venue every weekend and reminisce.
How many guests?
40 to daytime, 120 to evening.
Who was your dress by
I don't remember, it was purchased 12 years ago…………long story!
And the shoes, accessories etc.
shoes were from Dorothy Perkins! I bought a necklace and earrings from Accessorize but couldn't find them on the day so decided I was just as happy with a small set of silver studs. My headpiece was from DC Bouquets who Kelly had recommended to me and I then met at the Vintage Bridal Fair in Harrogate.
And the suit?
Tony is not a suit man so we decided to hire the suit (from Yorkshire Menswear) along with the rest of the groom's party suits.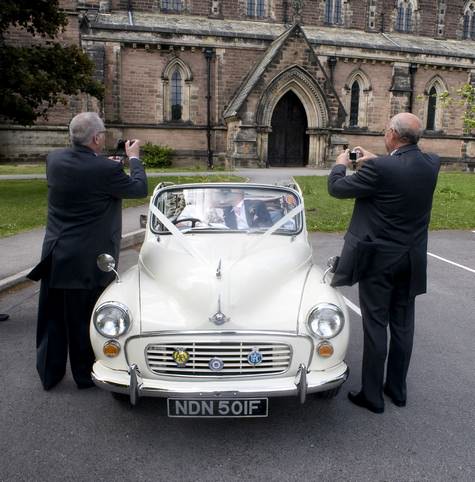 What do you feel were the biggest benefits of having a planner involved with your wedding?
To start with you gave me the confidence that my ideas were good and to keep going. It was so good having someone who knows the industry to give me advice and tell me what questions I should be asking. Having never been married before you don't always think of all the right things to ask and the suppliers you contact don't always prompt you. Putting us in contact with the caterers we used was a big help as they were fantastic and knowing that you'd worked with them before was very reassuring. The biggest benefit of all, was knowing that on our wedding day you were there to sort everything out. I didn't worry at all as I knew you were there ready to tell me when I had to do something or go somewhere.
Did you have a theme or colour scheme?
Our theme was country village fete. We wanted something relaxed, not too weddingy but just something that everyone could enjoy themselves at.
How would you sum up your day?
Perfect. We really couldn't have asked for a better time. Even with Tony's broken foot!
Did you have any personal touches, or things that you did yourself?
A lot of my friends and family are very creative so we wanted to include as much of our friends personal touches as possible. My mum designed and made all the stationery, place cards, table plan, post cards for people to write their well wishes on, bunting made out of wall paper, jam jars decorated with ribbon and handmade labels and a sign for the cake table. One of my friends arranged all the table flowers in chintzy jugs/teapots that I'd collected from second hand shops. Another of my friends made and hand painted our wedding cake using bits from the design on our wedding stationery. My brother made a mural featuring a Morris Minor and 3 people sat inside with holes cut out so we could pop our heads through and have photo's taken. I made all the table runners from chintzy style material that ended up matching the bunting we had hired from Bunting Queen. Myself, my mum and many of our friends baked cakes for our desert table. We had a Morris Minor as our wedding car because I used to own a Morrris Minor a few years back and refused to have any other car. My neighbour is a DJ so did our disco as a wedding present. Our wedding rings were handmade and were actually made out of my mum and dad's, my grans and Tony's grans wedding rings that were melted down and made into ours. We had the saying "to infinity and beyond" engraved around them. This saying is special to us because 1)we've had to watch Toy Story a million times with our daughter and 2) it's our trump card….whoever says I love you to infinity and beyond wins!
What were your special moments or highlights?
It was all so perfect. I think the bit that really surprised me was the ceremony. Our Vicar was amazing. She had just the right amount of humour along with taking it serious that just made it seem so personal and friendly to everyone. It made me really enjoy taking my vows when before that was the bit I was most frightened of.
Is there anything you would do differently?
Nope our day was perfect but I have said to Tony that if we could do it again I would do it completely different just to see if we'd have as much fun.
What advice would you give any other couples?
Don't underestimate how much you can benefit from having a wedding planner on board right from the beginning. Also, make your hair appointment for very early in the morning so there's plenty of time if you run late and get everything (makeup, jewellery etc) laid out ready for you in the morning.
What was your biggest surprise of the day?
when people came to us saying it was the best wedding they'd ever been to. We just wanted everyone to enjoy themselves and I think we achieved it!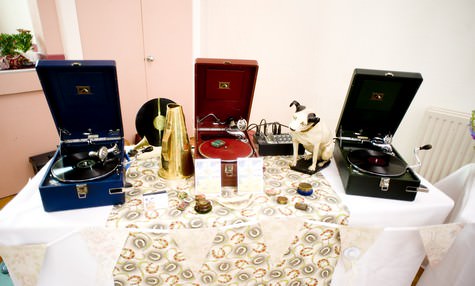 What was the best bit about having me involved with your wedding?
It was like having a good friend there to take care of me. You were giddy like a true friend would be yet you kept it together and took all the stresses away from me so that all I had to do was enjoy myself and you made me feel glamorous because I had my very own wedding planner like in the movies! Also, I don't know what I would've done without you in that last week leading up to the wedding when Tony broke his foot!!!
All the suppliers involved:
Boho Events – Wedding Planner www.bohoweddingsandevents.com
Photography – Paul Webb http://webbweddings.co.uk/
Ripley Town Hall – www.ripleystarclub,com
DC Bouquets – vintage hair piece – www.dcbouquet.co.uk
It's a wind up – vintage 78 DJ FACEBOOK
Taste Cuisine – Caterers – www.tastecuisine.co.uk
LouLou Jewellery – ring makers – www.louloujewellery.co.uk
Bunting Queen – handmade bunting – www.buntingqueen.co.uk
Harrogate Wedding Lounge – underskirt hire/wedding dress dry cleaning – www.theharrogateweddinglounge.com
Superior motor cars – Morris Minor and VW Camper hire etc. – www.superiormotorcars.co.uk
Yorkshire menswear – suit hire – www.yorkshiremenswear.com
I Love Gorgeous – beautiful little girls bridesmaid dresses – www.ilovegorgeous.co.uk
Blush Bespoke Flowers – bridal party flowers – www.blushbespokeflowers.co.uk
And Black event furniture for the chair hire. www.eventfurniture.com
And a lovely email/testimonial from Jenna and also one from her mum:
Dear Kelly
About our wedding day……………………………………… we cannot thank you enough. Our day was absolutely perfect. I never imagined that it would run so smoothly and that we would be so relaxed (except for Tony stressing about his speech!).
I remember before the wedding, people asked me why I needed a wedding planner. My answer is now simple……………EVERYONE needs a wedding planner! I have been to weddings where the ceremony, daytime reception and evening reception were all in one place, the venue had their own caterers and supposed wedding planner and they still didn't go as smoothly as ours did. You took so much stress out of everything. I remember my mum saying something about when we'd have to do the speeches and I just said "it's ok, Kelly will tell us when it's time". That's how I felt the entire time. I just knew you were there moving things along.
It's not just the smoothness of how everything went, if I hadn't met you I probably wouldn't have found the caterers you recommended (which people are still commenting on), wouldn't have got the discount from the bunting company that we used, or pulled everything together like it did. You remember at the beginning I felt like all my ideas were mixed and jumbled and after talking to you about what I wanted everything just came together.
My only slight regret is that I didn't use you from the beginning. Obviously never having been married before it was like a different world to me. Dealing with suppliers was quite scary and as we discovered there were lots of questions that we should've asked before we started booking people. Therefore my advice to anyone would be to choose a wedding planner first of all, then the rest will just fit into place.
Most of all I would like to thank you for being you. Somehow you managed to get excited like a giddy friend would yet keep it all together and sort everything out. You were my glamarous wedding planner just like in the movies. You made me feel special and again we had the best day of our lives.
Kelly, I would happily recommend you to anyone. Please, if anyone needs a recommendation just give them my phone number. I would be more than happy to talk to them.
Thank you again.
Lots of love
Jenna and Tony Stobbs
Hi Kelly,
I have to confess to being a little sceptical when Jenna first said she wanted to book you and wasn't sure if it was an expense we could do without.  HOWEVER,  I am a total convert and would like to thank you from the bottom of my heart for everything you did throughout the planning, preparation and the special day itself.  You kept us on an even keel throughout, thought of things we never would have and made sure as far as possible that things went smoothly on the day which they did apart from the slight hairdresser timing hiccup which was not your fault.  You made some lovely helpful suggestions and when things were getting rather stressful during the planning you were worth your weight in gold as a friend/counsellor, lol!  As for last week after Tony ended up in plaster, again you were there to help Jenna cope by taking some of the last minute bits and pieces off her hands.
As for the day itself, you were superb and I know for a fact you saved me, as Mother of the Bride, from an awful lot of work making sure things were going as they should.  You never stopped and I thought many times throughout the day that if you weren't there I would have been doing that.  Once again Kelly, many, many thanks and I wish you every success in the future.  You certainly deserve it.
Lots of love
Lesley
If you are interested in my wedding planning services then go to: www.bohoweddingsandevents.com
Due to an email issue if you have emailed me between the 2nd & 9th of December, please resend it.
X