Happy Monday everyone, I hope you all had a wonderful weekend and are now fully charged and ready for the week ahead! We are starting off the week with this gorgeous Southern California Wedding by Nicole Marie Photography. Korrie and Steven were married on the 3rd of March 2016 at Plateau Edge, an eco-friendly full service venue. Not only did the venue put on all the amazing and delicious food but they helped decorate and style it in their own unique way. With a beautiful outdoor ceremony set amongst the most stunning backdrop, Korrie and Steven have created a wonderful wedding day that is perfect for them and their family.
Photographer Nicole tells us more about their day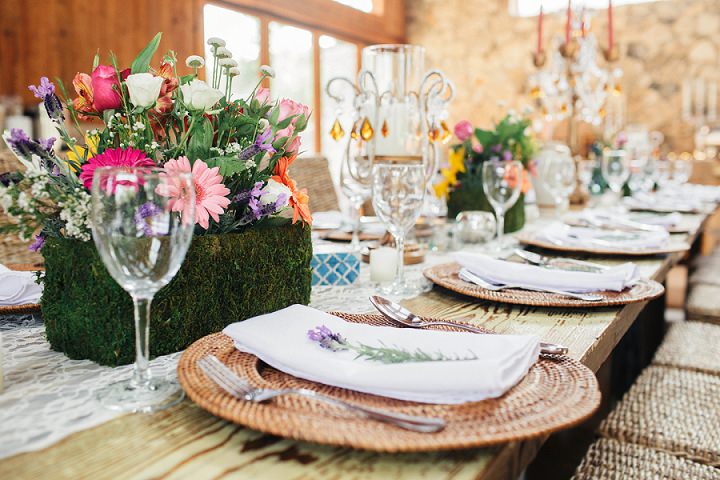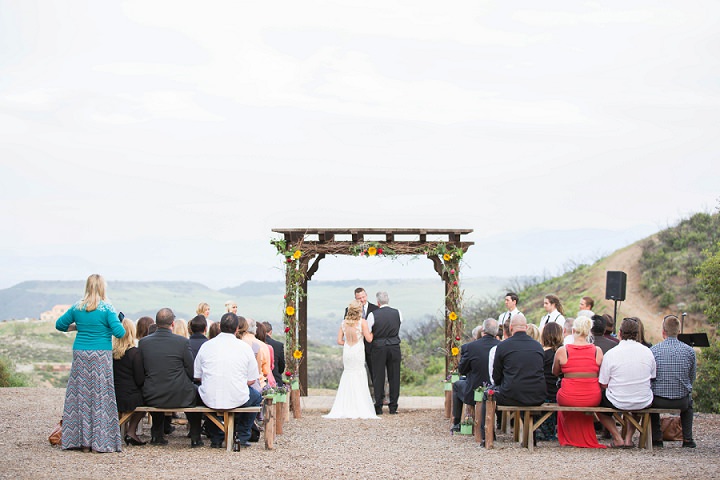 When Korrie and Steven shared they were getting married at the Plateau Edge in Southern California's wine country, I jumped at the opportunity! Our long-distance relationship came to an end when I had the privilege of meeting the two of them in person, on the day of their wedding! Korrie and Steven brought their conjoined families together for the most elegant "boho-hippie" wedding I have witnessed. Their infectious love for each other had everyone tearing up at various moments throughout the day (myself included). Seeing how proud their children were standing by their sides, as they exchanged vows, was absolutely breathtaking. It is moments like this that I feel so honored to have my job and it reassures me that true love exists. Korrie and Steven's style led them to search for a natural setting that would blend nature's elements with their unique elegance. The venue sits on top of the Santa Rosa Plateau Ecological Reserves. The owner of the house, Laura Komers, a green architectural designer, designed and built this 6,000 sq. ft. eco-friendly plateau house which includes an attached barn pavilion and an organic farm. Laura and her husband Ron offer a full service at the venue. The two of them independently handle all of the decorating. They create fresh floral arrangements straight from the Laura's garden including the bride's bouquet. As if that was not enough to sell you they also prepare, cook and serve the full course meal including various desserts. Adding to the details of this wedding were vintage items passed down by Laura's grandmother. From the table decor to the draped lace behind the cake, each unique item helped pull this beautiful wedding together. There were so many incredible details from this laid back pair and the venue itself but as you will see it's the loved ones who joined in on this celebration that stole the show!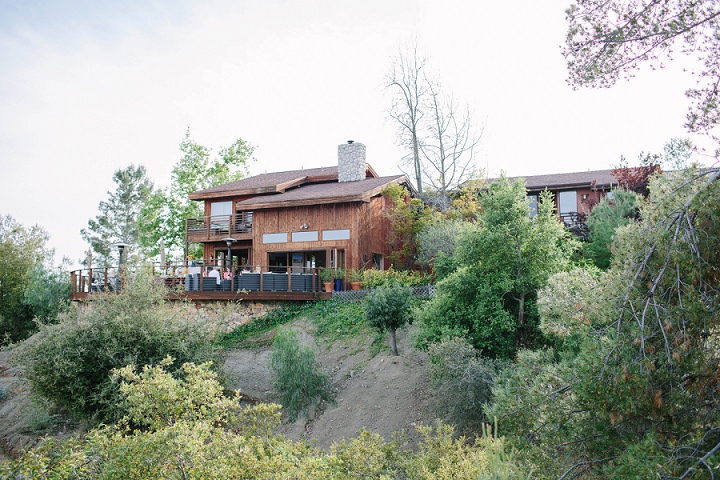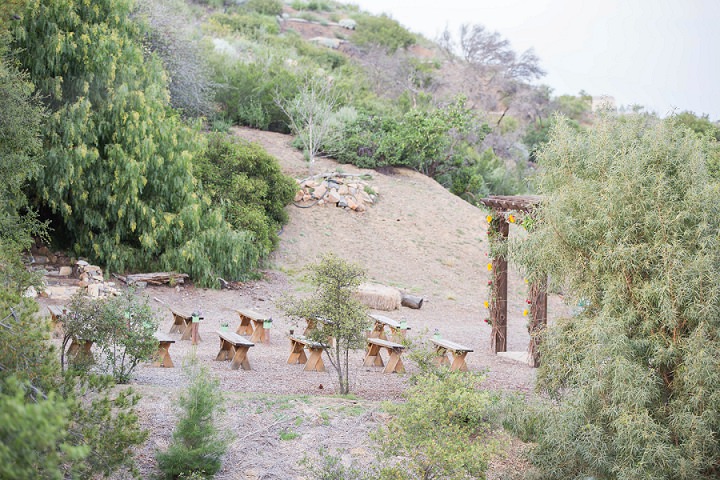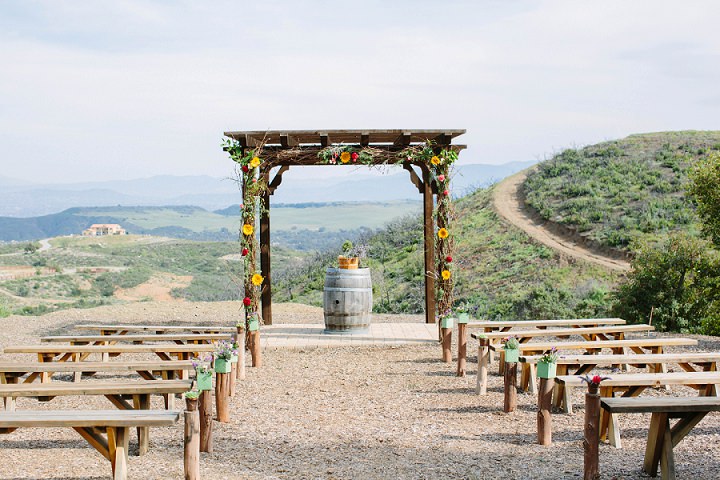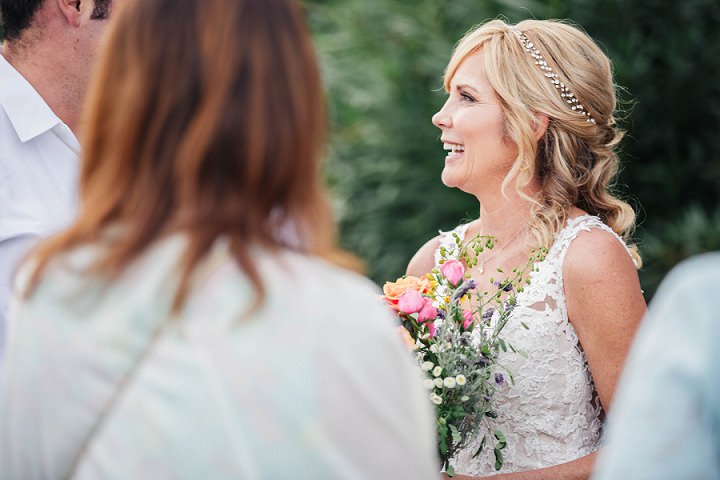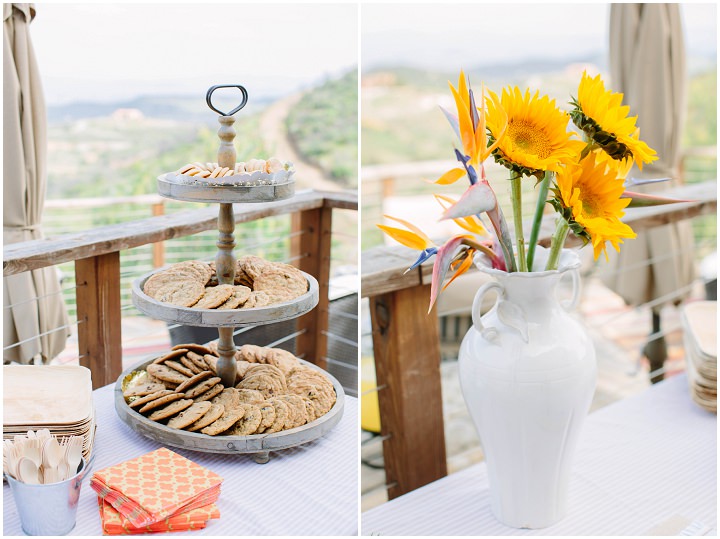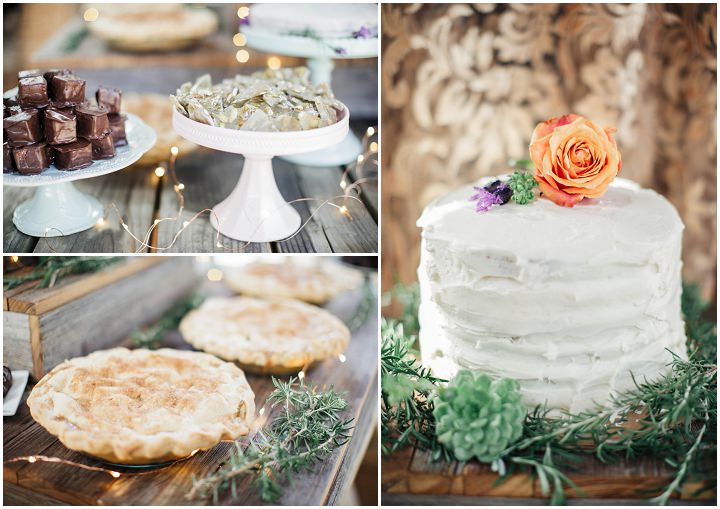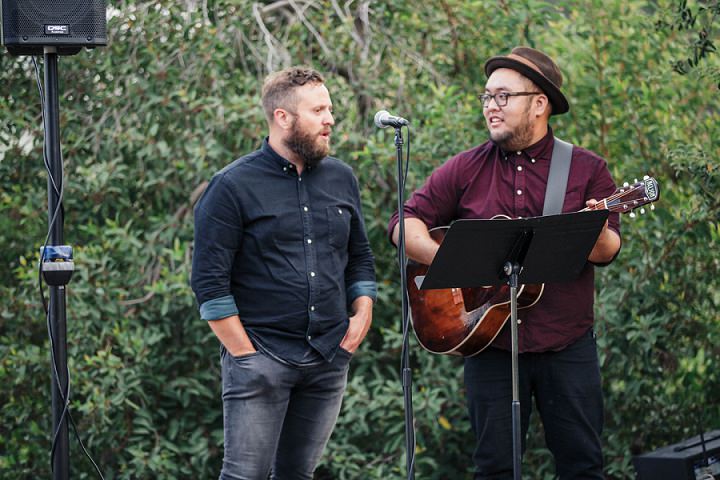 Supplier Shout Outs
For more information on Nicole's work go to
www.nmbphotographs.com / 586.604.7918 / [email protected] / FACEBOOK /  I: @nmb_photographs