Here at Boho we LOVE outdoor weddings, whether you choose to hold your ceremony outside, your reception or both! However, creating the perfect outdoor wedding can sometimes be harder than you think. The logistics of bringing the inside outside can sometimes prove a challenge! This is why the guys at Sami Tipi have been hard at work over the last few months putting together a wealth of information in the form of an amazing book! The book entitled 'The Ultimate Guide to Planning an Outdoor Wedding' is packed full of amazing advice and is the wedding planning bible you will need if you are currently in the midst of planning a tipi or marquee wedding.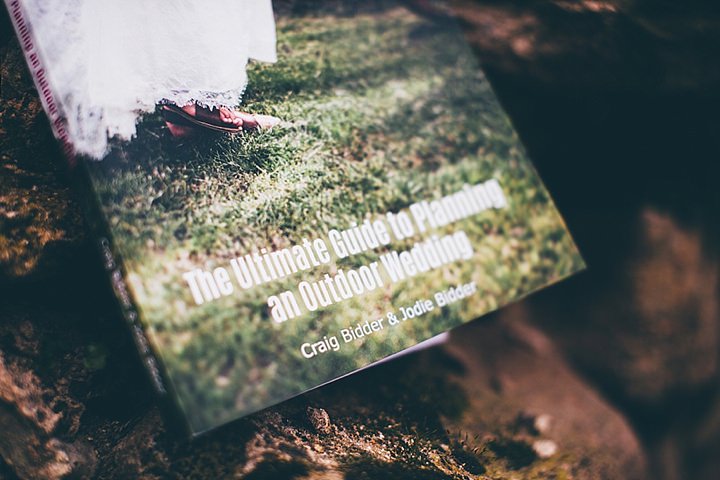 With that in mind, Jodie at Sami Tipi has put together a wonderful offer for all you Boho readers which can be found at the bottom of this post. She has also put together this amazing blog post jam-packed with lots of information you will need to help with your wedding planning!
The Ultimate Guide to Planning an Outdoor Wedding
Having an outdoor wedding is a spectacular way to celebrate your marriage. A magical day, uniquely created by you in a breathtaking setting that simply cannot be re-created indoors.
As exciting as this style of wedding is, the planning of it is quite involved. That is why we have put together a step by step guide book to help you through this process called "The Ultimate Guide to Planning An Outdoor Wedding" This book is available on Amazon, but here is an overview for you;
Step One – Budget
Having an outdoor tipi/marquee wedding is often considered a budget option, not wanting to burst the bubble so early on but this is usually not the case, however the time and money spent leading up to your big day will pay you back with the most amazing memories, not only for you but your guests alike.
Before embarking on your wedding journey it is always best to work out your budget, what have you got saved towards it already, what can you save between now and your big day. Also find out if families are willing to help and contribute, but establish if this has any strings attached? It could be that they expect in return to be able to invite all of the long lost family that you haven't even met.
Step Two – Choosing your date
For an outdoor wedding, July and August are hugely popular dates along with May bank holiday. There are three key components that all need to fit together like a jigsaw in the initial stages;
Church
Wedding Site
Tipi/Marquee
Ideally you will be able to secure all three for the date you have set your heart on. However by being a little more flexible on your date, this will help you to secure your first choice suppliers.  If the church is the most important element of the three key suppliers and they have your date available the comprise may then be the site you have set your heart on or the tipi company you have built a relationship with.
Step three – Finding The Land
Finding the perfect site can seem like a challenge in itself. When deciding on your location or site, consider how do you want your day to look and feel? This could help in deciding on the type of site you choose to host your outdoor celebration. The options here really are endless from a farmer's field, woodland setting, a site close to natural water, a sports field or village hall to a stately home, the list continues.
Budget can be a factor here but with any aspect of your wedding, always understand what you are getting for your money. A farmers field may only be £500-£1000 to hire in comparison to a fully managed site that could be in the region of £2,000 – £5,000. With a fully managed site, you are paying not only for the land hire, but electricity, water, toilets and staff to be around and assisting you.
Our advice on finding these sites is firstly put the word out to family and friends, you may be surprised what they come up with for you. Speak with the tipi and marquee companies you are in communication with they will have lists of sites they have worked with. 
Choosing your Structure
When choosing your structure you need to consider the following:
What structure best represents your personalities
What type of structure is more in keeping with the natural surrounds
What is going to be more appropriate to the time of year you are getting married
Once you have narrowed your choices down to a few options, the next questions is which one is more in keeping with your budget?  You may not know the answer to this so the next step is to request quotations from selected suppliers.  They will want to know your guest numbers so they can advise you on the best arrangement and the space you will need to host this number.  Request a copy of their optional extras, this way when you get a quotation you can ensure you have everything included that you need, from the pretty details to the practical elements like a catering tent.
Utilities
These are the boring bits that make your wedding day function. If your field has a power and water supply this is one tick off of the list. If there are none on site you will need to hire in a generator to provide your power and toilets. Your tipi marquee company should be able to assist with this. When putting your budget together remember to include these items and also allow for heaters. You may be getting married in the height of summer but it can still chill off in the evening. If you allocate £1,500 in your budget to cover these items in the eventuality that you do need them all.
Also considering external lighting, after all you are in a field. You may need to light the way to toilets and the car park. The most cost efficient way to do this is with some garden solar lights, or you can pretty this up with shepherd crooks and hanging lanterns with battery tea lights.
The Weather
We all know the unpredictability of the British Summer but do not let this dampen your spirits. You need to embrace the elements and with a few planning ideas you can site back, relax and just enjoy whatever is thrown at you as it is completely out of your control.
Make sure you have a plan B – keep timings flexible so that in the event of a sudden downpour before your ceremony you can delay it slightly until it passes, alternatively make sure you have enough indoor space in your tipi so that at a drop of a hat you can move the whole ceremony indoors.  Keeping your Nan warm – for most British evenings you may find a bit of a chill towards the end of the night, a good idea is to provide a basked full of blankets.
The Wedding Planner
It is often conceived that a wedding planner is hired in for those people with a huge budget, this really is not true and in some cases they can even save you money and advise you on what you should and shouldn't be spending money on based on your initial brief. Wedding planners offer different level of services from full management, to helping secure suppliers and on the day management. For a lot of couples having a planner with them on the day, and in some cases a couple of days before to help coordinate suppliers as they arrive puts couples at ease. I do not think you can underestimate the feeling of being on your own if you have opted for a more DIY farmers field wedding. Having a planner there on the day is assurance to you that everything will be in safe hands and the day runs as you had intended. They will coordinate all your suppliers so they know where they need to be at what time, that the day runs as it should and if there are any queries or problems they are the go to person to deal with it no you!
Feeding Your Guests
When having an outdoor celebration there really are no set rules, this is the same for catering and feeding your guests.  Often couples prefer a more relaxed approach to their catering, with sharing platters served early afternoon and a bbq served in the evening or the arrival of food vans. You have the freedom to design the day and food that you want.  When considering your wedding caterer find out if they have cooked in a field. Choosing an experienced caterer that understands the logistics and is self-sufficient ie, can bring water, cooking equipment, brings additional cutlery, napkins etc in the case of items being dropped – takes all the stress out for you as you know you are in good hands.
Watering Your Guests
When having an outdoor wedding a lot of couples consider the option of running the bar themselves, this is in contrast to hiring in a professional bartender.
A bartender will bring for you the physical bar, glassware, staff the alcohol and run for you a cash bar service – It's the easy done package.  Watering your guests yourself is a little more involved than you may have initially considered but is still achievable.
Glassware – can be hired in at a cost or your catering company may be able to source these for you. When hiring in glassware find out if it can be returned dirty. Some supermarkets such as Sainsbury's and Waitrose provide free glass loan service, all you pay is a deposit and for any breakages. Ikea also offer very reasonably priced glasses too. Lets not also forget the loveable jam jar.
Consider how will you chill the drinks, could it be worth hiring in a chiller and fridges, remember to allocate this in your budget.
Styling
The beauty of having an outdoor wedding is that it provides you with a blank canvas to style your day to reflect your own personalities. Your options for styling are to;
Do it yourself
Dry hire from a stylist/prop hire company
Employ the services of a stylist
Initially though get creative yourself and begin to look through magazines, wedding blogs, Instagram and Pinterest. You might find that you are particular drawn to a style or colour that could be your starting point to build up from.  A tipi with all of the pretty twinkly fairy lights really does not needs lots of styling, it all comes down to how you want your day to look and feel – do not allow yourself to become overwhelmed with Pinterest either.  Allocate a budget for styling, even if you are doing it all yourself you will still need to purchase items and material etc.
Ceremony Options
There really is nothing more beautiful than an outdoor wedding ceremony, but unfortunately there are a few legal limitations to this (in England and Wales). Hopefully these will change in years to come but at the moment the marriage and civil partnership regulations stat that marriage can only take place within a permanently immovable structure comprising at least a room. Any premises outside this definition such as the open air, a tent, marquee or any other temporary structure are not permitted. In short, this means not getting marred in a tipi (in England and Wales). However all is not lost, you can still have your perfect outdoor wedding by having a blessing or humanist ceremony, giving you the freedom to have your wedding where you want. This means the location can be the field you always walk the dog or the tipis you have falling in love with. Unfortunately this does require you to do what we like to call the paper work. Many couples attend the registry office a few days before their wedding day to complete the paper works. By doing this, this allows you to hold the outdoor ceremony the way that you choose to reflecting your own beliefs.
The most important thing to remember is your day is about the two of you coming together and celebrating this with your family and friends. Anything can be achieved, it all just takes a little time and planning, that is why we designed this guide book to help you through the process and reference back to it throughout your planning stages.
We really have just given you an overview of planning your outdoor wedding, it is something to initially get your teeth in to. But for a more detailed approach you can purchase our book from Amazon rrp is £24.99 but for the next 7 days we are offering all Boho-Wedding readers the opportunity to purchase the book for just £18.00 Pop over to www.samitipi.co.uk/boho-book-offer to grab your must have copy today.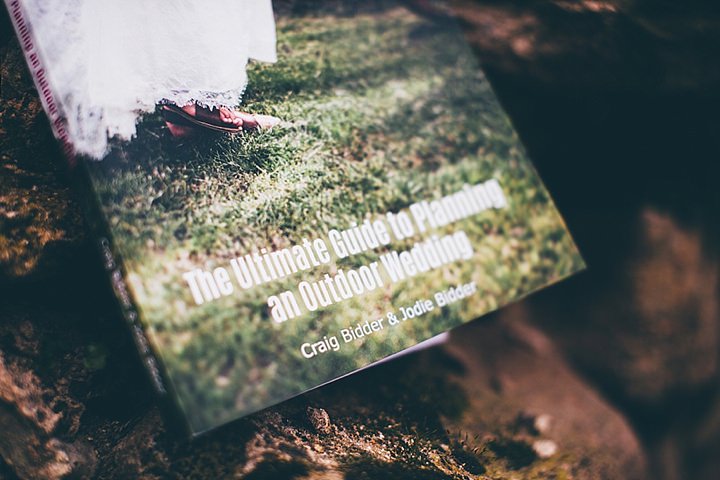 To find out more about Sami Tipi
www.samitipi.co.uk / FACEBOOK / @samitipievents / www.samitipi.co.uk/blog / PINTEREST
I: samitipi
Due to an email issue if you have emailed me between the 2nd & 9th of December, please resend it.
X