Good Morning and welcome to the weekend. I love the Bank Holiday weekends, don't you? For most it means an extra day off making it a 3 day weekend but for me it usually means shooting a wedding. Today I am on route to Liverpool for a wedding and then on Sunday we are in West Sussex, I am really excited for both. I do love spring weddings and I just hope the weather behaves itself. Whatever plans you all have we hope you have a great weekend.
Today we are back with our weekly Pinterest feature and this weeks chosen subject is Flower Crowns. Flower crowns are the perfect way to add a bit of Boho style to any wedding outfit and they have been popular for quite some time now. We hope you like our selection!
Image Source via www.shetakespictureshemakesfilms.com –  This is a fabulous flower crown and a real statement piece. The colours are so pretty.
Image Source via www.celestenoche.com – I love these flower crowns as they are relaxed and a bit more unstructured, perfect for a Boho bride
Image Source via www.liebphotographic.com – A great way to use a flower crown with an up do, it doesn't just have to be about wearing your hair loose
Image Source via  www.mbishopphotography.co.uk – Gorgeous use of flowers to match your bouquet. This amazing arrangement is just beautiful
Image Source – Beautiful understated flower crown, perfect for a more relaxed look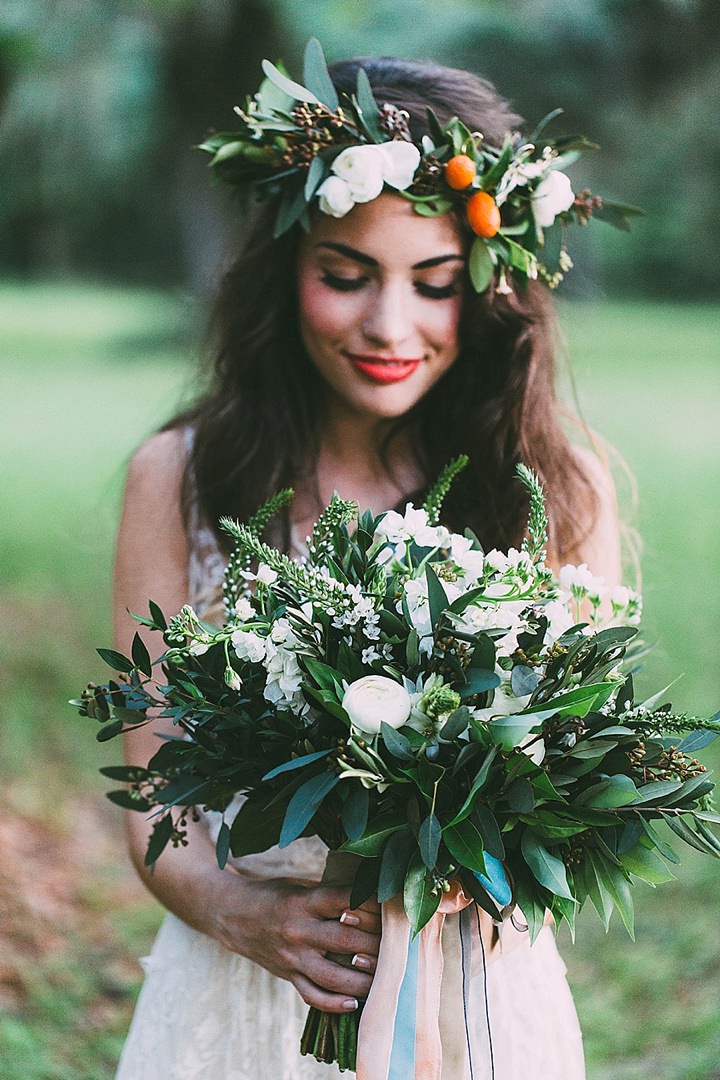 Image Source – Wow.  I adore this crown.  So very pretty.
Image Source via www.braedonsblog.com – I just adore children in flower crowns.  They look absolutely adorable!
Image Source via www.ovedalephotography.com.au
Image Source via www.margheritacalatiphotography.com – The colours of this beautiful crown really compliment the colour palette of the grooms suit.  So Swish!
Image Source via www.rachel-solomon.com –  Flower Crowns don't always have to have lots real flowers.  They can also include succulents as the feature of the crown.  I love this one.  It looks very earthly.
TO FOLLOW KELLY AND I ON PINTEREST…
Kelly H – www.pinterest.com/bohowedandlife
Kelly C – www.pinterest.com/kellypjphoto

[jprel]