Good Morning and welcome to the weekend! How are you all? Today I am waking up in a very sunny and beautiful Chateau in France! I am here for the weekend to celebrate a wedding anniversary. The wine is flowing and I am trying hard to eat as much French Cheese as possible over the next two days! What plans do you all have this weekend? Wherever you are, I hope you enjoy the lovely weather we are having.
Today we are back with our weekly Pinterest feature and today we are sharing with you our very favourite Sweetie Tables. Sweetie Tables are certainly very popular at weddings and these images show just how much choice you have when dressing a them. I hope you like our selection.
Image Source via www.roarphotography.co.uk – I love this idea of incorporating furniture into a sweetie table, ut make the whole styling more homely
Image Source – Wow this is very stylish looking sweetie table, very elegant.
Image Source via www.carlybevan.co.uk – This is a fab idea for a rustic wedding and perfect if you are looking to add a quirky edge to your day
Image Source – Easy to set up and perfect for a pastel wedding DIY wedding.
Image Source via www.frankee-victoria.co.uk – This couple used a shed for their sweetie table and created their own sweetie heaven.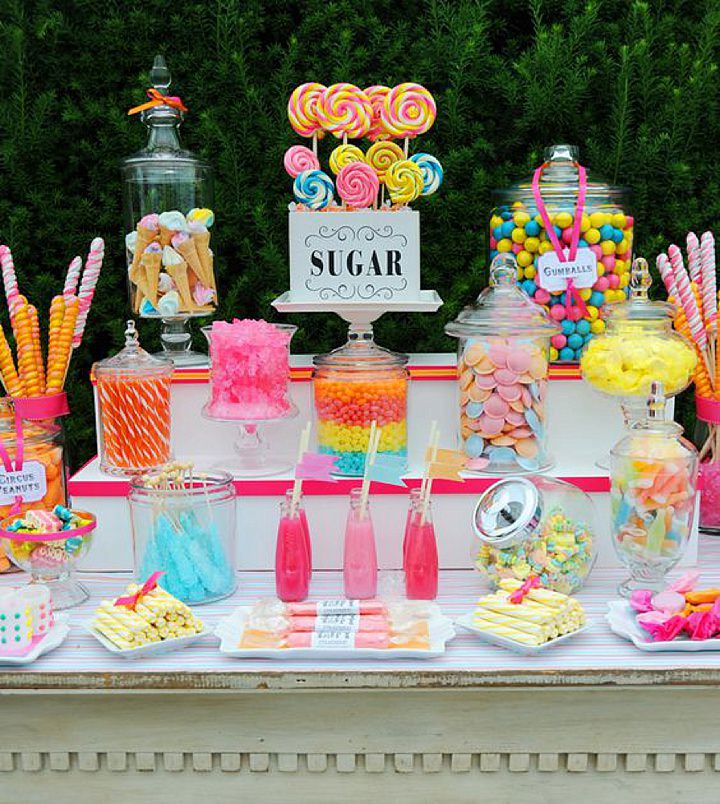 Image Source – I really do love the colours on this table.  I think this would be really suited to a wedding where there will be a lot of children present.
Image Source – I love this table.  It would work perfectly for a rustic barn wedding
Image Source – What an absolutely stunning setting.  I honestly would not know what to choose first.  It all looks so appealing!
Image Source via www.vineandlight.com – I love this table.  Very simple yet very lovely.  This would fit with almost every wedding theme.
Image Source – A very beautiful idea for an outdoor wedding.
TO FOLLOW KELLY AND I ON PINTEREST…
Kelly H – www.pinterest.com/bohowedandlife
Kelly C – www.pinterest.com/kellypjphoto