Destination weddings are BIG at the moment, I seem to be getting as many destination weddings land in my inbox as UK weddings. Holding a wedding in Italy is especially popular, so today I would like to introduce you to Your Wedding in Villa, a wedding planning company based near Venice, offering expert wedding planning services for couples looking to create a wedding in and around the Venetian area. With experience in both events and catering, Your Wedding in Villa are the perfect people to organise your Italian wedding. They will find you the perfect venue and then fill in the rest of the missing blanks, making sure that your wedding planning journey is completely stress free.
Your Wedding in villa is a project born from the cooperation between YourAnniversary.it and La Mandolina Catering & Banqueting. If your dream is to get married in one of the most romantic country in the world we'll take care of everything, offering you a perfect event made in Italy. Your wedding will be custom design and planned just for you
We asked Your Wedding In Villa for more information about their business
'Our contribution of professionalism and drive, we never overwhelm or impose. We believe in the importance of listening to the wishes and dreams of the spouses, to build an event that fits perfectly, where preparation, food, flavors and colors fuse together to create unique emotions.
We will find the right location for you, we have expert knowledge of the beautiful villas that are on offer in our territory, because every year we organize more than twenty weddings for Italian couples.
We have a great passion for our work. Whether organising tea with friends, dinner with colleagues or wedding ceremony's. We have a natural talent for setting a warm tone for every situation, through a combination of creativity, elegance and attention to detail.'
What made you start your business
One day a beautiful English couple contacted us, their dream was to get married in a beautiful Venetian Villa and we made it true!
We offered them our experience, we took care of all the details of their wedding and organized the hospitality and the transfers of all of their guests.
It was a success and we loved to do everything, so we decided to dedicate ourselves not only to the Italian couples but also to foreign couples who wish to get married in Italy, the most romantic place ever!
When did you start
Your Wedding in Villa is a new project but we organize weddings in Italy, for Italian couples, since 2001 and we are leaders in Wedding receptions and event planning in the Venetian area.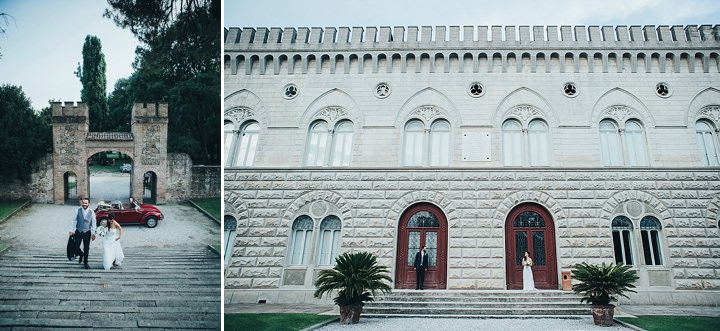 Where are you based
We are based in Padua, near Venice.
What sort of geographical area do you cover
We are the first wedding planner dedicated only to one area: the Venetian area. This choice is due to the fact that we like to work in places that we know well, where we have worked for years. The Venetian villas are rich in history, culture and elegance.
What were you doing before
Antonella after more than 15 years of business administration decided to dedicate all of her energy in planning special events such as anniversaries and weddings and so she changed her life seven years ago. Olivia and Ilaria, owners of La Mandolina, have always worked in the catering and they founded company more than 15 years ago.
How would you describe your style
Our style is simple yet sophisticated, stylish and "slight" at the same time, there is great attention to details and quality, we could say very made ​​in Italy
What is your biggest achievement so far
Every marriage has its own history and for us is a new challenge, new emotions and always great satisfaction. It 'a challenging job but we love to see results. Being able to transform the wishes of our spouses real is always beautiful and being part of their special day is even better.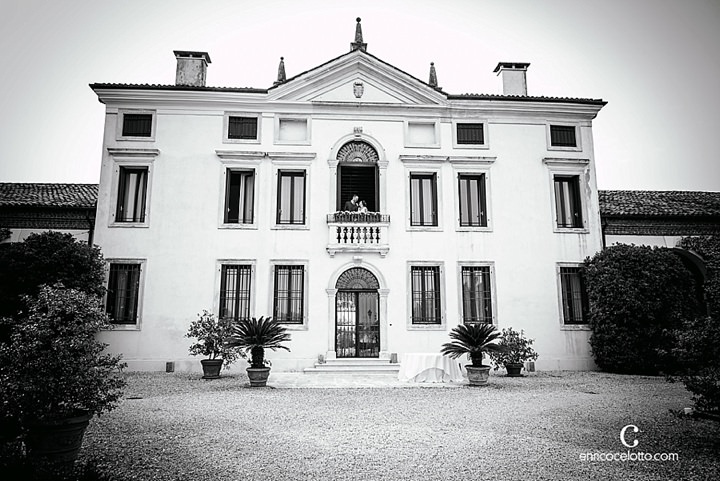 What makes you different to your competitors
We work hard and we put all of ourselves in what we do. We try to listen very carefully, we always study and update to succeed at most to interpret the wishes of those who are ahead of us, to make sure that it is truly an event always unique and inimitable.
What do you enjoy most about your job
The relationship that we build with our sposes. We usually still keep in touch after the wedding and we feel very close to all of them.
What sort of couple do you think you attract
Young couples, but not only, looking for an event sought but not too flashy, that pay attention to the quality of the food and wine, who love the culture and the Italian style.
What would be your ideal wedding to work on
a wedding where there was immediately given trust, and fortunately I have to admit that in recent years our work has been highly praised and so often happens!
Can you give me some information on your pricing structure
We don't have a price list, every wedding is bespoken and different from an other. We work with the spouses building a wedding budget and find the perfect solution to satisfy their needs. One thing I have to say: weddings abroad are not so expensive as it's usually to think. The exchange rate is very favorable and so it's not too far from a "normal" wedding.
What is your ideal way to spend a day off
We love to travel and enjoying good food and wine!
What can you never leave the house without
The phone and the agenda.
Who would be your 5 dream dinner guests dead or alive
Sting, Jamie Oliver, Audrey Hepburne, Lorainne Pascale, and Giorgio Armani.
What would you do if you won the lottery
Make our company bigger.
If you weren't running your business, what would you be doing
This is our job, we could not imagine doing anything else!
To find out more about Your Wedding in Villa
www.yourweddinginvilla.com / yourweddinginvilla.wordpress.com / [email protected] / +39 348 9034830 / FACEBOOK / PINTEREST / https://www.youtube.com/channel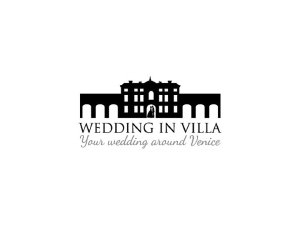 This is a Sponsored Post