This afternoon we are talking bridal accessories, headdresses in particular from the amazing Feather and Coal. Feather and Coal is the brain child of Emily Kent who has been working in the industry for over 16 years. She has taken the experience she has gained from working with hair and make up to design her own headwear collection. Emily says about her designs 'they are intended to be versatile and wearable whether clients are fitting them on their own or with the aid of a professional stylist. These designs are delicate, beautiful and more like wedding jewellery rather than your standard headband or tiara, I love them and I know they are going to be perfect for the Boho bride.
The design process was very natural and organic and something I enjoyed immensely from the outset. I have put an enormous amount of love and thought into the collection, the main thing I hope is that those who choose a piece for their wedding day feel that it is special, unique and something to treasure."
We asked Emily to tell us more about her beautiful creations
Can you tell me a bit more about the new collection
This first collection for Feather and Coal is small, only 6 pieces, but all of them are designed to be truly wearable in the hair in a variety of styles so they can really integrate and become part of the hairstyle. I didn't want to create more of what I see all the time – hair bands, hair clips etc, that have minimal flexibility for the bride.
What were the main influences when designing it
I use my work as inspiration, working with hair day in and day out naturally creates ideas for adornments that could compliment styles. A lot of the time, I work with all kinds of hair accessories that aren't necessarily that comfortable to wear or easy to use for various reasons, so I tried to approach the design with as much of a 'hairdresser' head as possible. I am a creative at heart and hair has been my main outlet, but I used to do a lot of art and working with materials so I have found revisiting old skills and learning new ones has been so enjoyable. It makes me excited for collection number two!
Can you tell me a bit more about your company
Feather and Coal is the latest venture from award winning stylist, Emily Kent. Over sixteen years Emily has built up an impressive body of work and a reputable name across many different areas of hairstyling, fashion, music and bridal. Her bridal work led her to start her own agency in 2012 which is highly regarded amongst top London wedding planners as to go to company for the best artists in the field. The experience gained over these different sectors coupled with an eagerness to pursue a career in jewellery design has led to creation of Feather and Coal and its first collection for 2015.
"My passion for crafting headdresses really began as a by-product following my work in hairdressing and particularly bridal. I have had countless clients and worked with so many different types of accessories over the years, which naturally led me to develop my own ideas having seen how many products lacked the design and function when applying them to the hair. This is a key feature of all of my designs in that they are intended to be versatile and wearable whether clients are fitting them on their own or with the aid of a professional stylist.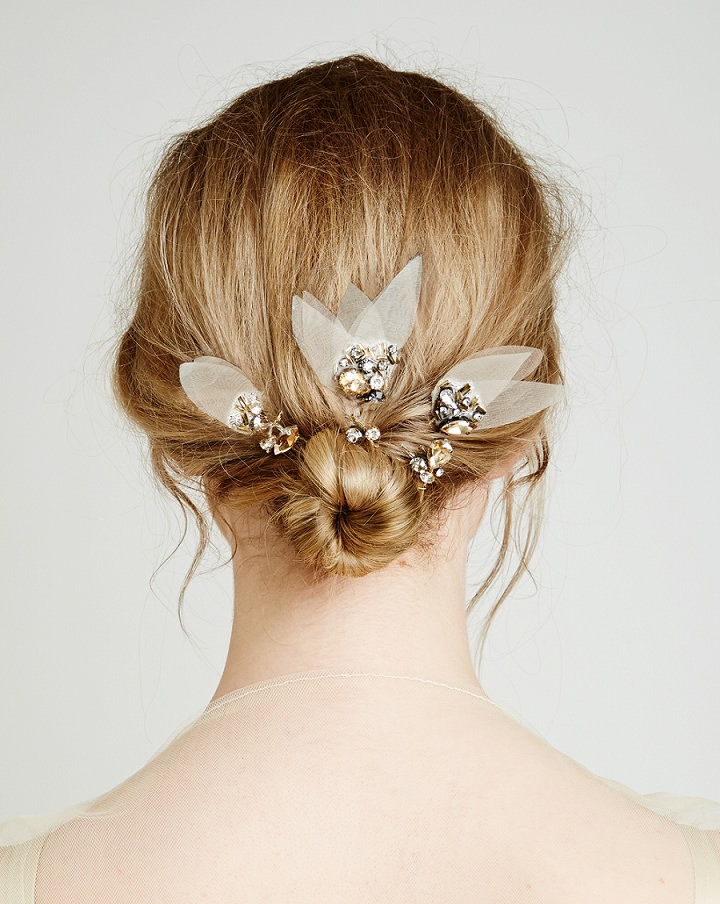 Where are you based and how long have you been designing for
I work in London mainly, doing hair and make up for clients with my hair and make up agency, Wedding Hair Company. This is really where and how Feather and Coal begun, the experience I have gained doing hair inspired me to get creative and begin playing with materials, that was the start of my designs and the collection.
Can you give me a rough price range for your accessories
Prices start at £145 and go up to £285.
Where can they be ordered/purchased
We sell through our website www.featherandcoal.com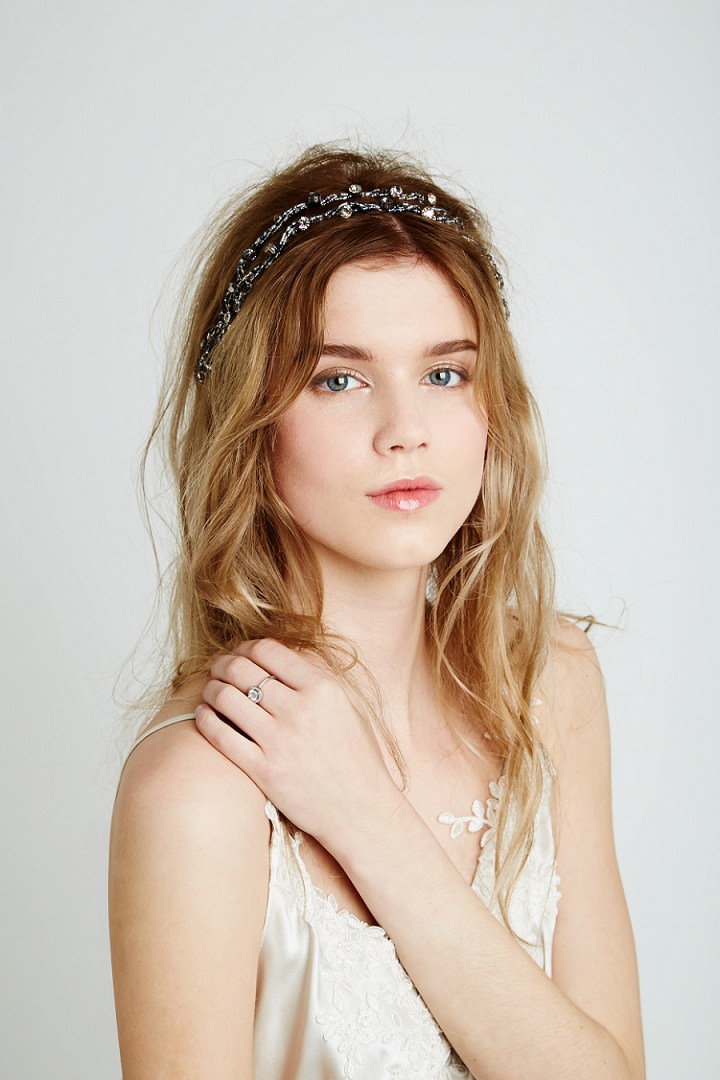 To find out more about Feather and Coal  
 www.featherandcoal.com / FACEBOOK / T:@featherandcoal / I:featherandcoal
Due to an email issue if you have emailed me between the 2nd & 9th of December, please resend it.
X