This afternoon I have a photography treat for you as I'd like to introduce you to one of our lovely sponsors Benni Carol Photography. Benni Carol consist of a photography duo Benedetta and Carolina. They both bring with them years of experience and loads of new ideas for your wedding photography. They describe their style as as 'alternative, fine art and vintage.' They aim to be unique and to give a boutique and fine art touch to the finished product.
'Benni Carol Photography specialise in Fine Art weddings and family portraits, although our expertise also includes working with artists and performers. Our service aims to be unique and to give a boutique and fine art touch to our final product'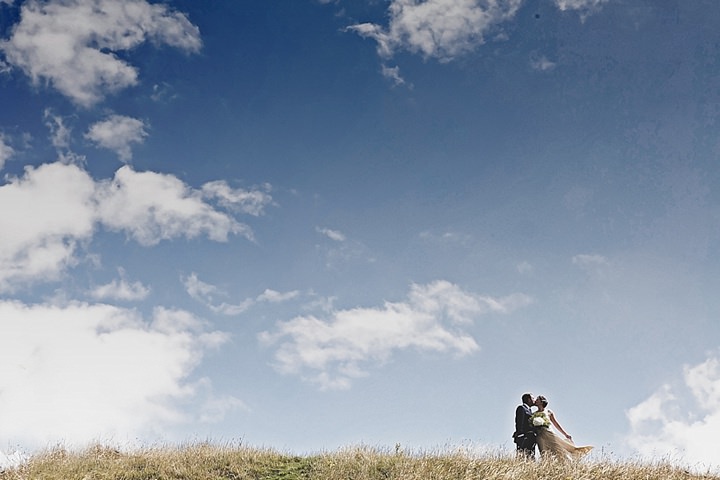 We asked Benni to tell us more about their photography business
'Our story started in 2001 in a dark room, printing photographs from film in our small, home-made laboratory. At the age of 20 and 15, we were already starting to realise our deep connection with photography. This passion led eventually to Benni Carol Photography, a company that is the result of years of hard work and dedication.
Our style has developed over the last ten years and is the result of working in many different areas of photography. It is this experience from which our freshly artistic style has emerged. People love working with us as we always try to understand our clients' needs and expectations. Also, being two photographers on location, we are doubly ready to capture every single and intense moment of this most important of days. The post production part is as essential to us as the wedding day itself. We take care of every single picture, giving the unique touch that defines our work.
Benedetta is the senior wedding photographer. She has been developing her unique style over many years, building up her portfolio in Italy and in England. She is a fanatic for perfection and professionalism. Having worked really hard to get to this level, she is never satisfied unless everything reaches her standards.
Carolina is the junior wedding photographer and Benedetta's assistant. Not only will she be backing up Benedetta in order to capture all the essential moments, but will also be the person that will take care of you, that will do her best to understand all your needs, looking after the tiniest of details. Carolina will also work once the pictures have been taken, dealing with the viewings and the making of the albums.'
How long have you been taking photos for?
Since we were 20 and 15, but we turned professional 2 years ago.
When did you start your photography business and what made you start?
We started our photography business in January 2014. We both knew that our expertise could have led somewhere special, it was just a matter of finding the bravery and just turn our passion into a fulltime job.
Where are you based?
We have two branches, one in London and one in Cambridge, but travelling is a big part of our life, that's why we are so happy to travel anywhere for a wedding. Many of our works have been set in Italy, a place where we often work and where we love travelling to, being also our home country.
How far will you travel for a wedding?
We are happy to travel everywhere in the UK and especially to amazing destinations for destination weddings.
How would you describe your style?
We would describe our style as alternative, fine art and vintage. Our service aims to be unique and to give a boutique and fine art touch to our final product.
What is your favourite bit of technical kit?
Both of us love the 35mm lens. The reason why is very simple. Although it is a challenging lens and constrains you in a fixed frame, it gives you the chance to move along the frame and get the most creative shots
What makes you different to your competitors?
It is hard to say what actually makes us different from our competitors. Surely there is one thing that people we work with normally say about us: "Benni and Carol were so discrete, we hardly noticed them, and yet they managed to capture every beautiful moment of our wedding in so many creative ways". I guess we are both extremely sensitive and empathic that we understand the moment we are documenting and we respect our couples and their families and friends' feelings. And I think you can tell this also from the pictures we take that can transmit our unobtrusive and very sensitive way of working.
What do you enjoy most about your job?
We both think that being able to share one of the most important days of a person's life is an amazing thing. Being actually able to convert this most important of days into pictures is even better! This is what we love about our job, being present when a person's life is changing and being there to capture this unique and amazing moment.
What is your biggest achievement so far?
I guess what makes us really proud are our customers' feedbacks, everyone is always so happy about the pictures and the service we deliver and this is a positive sign that our choice of turning our passion into a profession was actually right!
What sort of couple do you think you attract?
I think we attract fun people that love spontaneity, creativity, originality and fine art touches.
What would be your ideal wedding to work on?
The ideal wedding would be one with a couple willing to have unique and different pictures, with a simple and rustic theme and a location in some amazing natural places, with beautiful landscapes (lakes, mountains, forests..). This is where we give the most out of our creativity and artistic side.
Who is your favourite photographer and why?
I think we can both agree that one of our favourite photographers is Vivian Maier. She is just naturally gifted, she can really talk through her pictures and make them talk. You can get to know part of her personality, her pictures are the perfect reflections of her sensitivity.
If you were to get married who would take your pictures / who did take the pictures at your wedding?
Easy question, Carol got already married and Benni took her pictures, of course! When Benni will get married Carol will take her pictures!
What in your opinion makes the perfect photo?
It is a combination of different elements. When you manage to express through a picture the ease of the couple and to play with the surrounding space to create that unique frame, then you can be happy with your work. When it comes to candies instead, in our opinion you can take the perfect picture if you are also living and understanding the moment the people around you are living. It is all about your empathy and sensitivity. The picture may not be technically perfect, but when it can transmit all those deep feelings, then you are getting closer to perfection.
What advice would you give couples when choosing their wedding photographer?
Well, of course first have a look at their portfolio and some of the full albums to see if they actually meet your style. Then, have a chat with them, even better a Skype call or a meeting face to face to see if you get along well together. A good connection with your photographer is essential to get the pictures you want!
Can you give me some information on your pricing structure?
We have one full day package for £1500 and it includes:
Full day coverage from bridal preparation to first dance
Up to 800 professionally edited pictures delivered on a personalised USB
Benni and Carol as your wedding photographers
A two hours pre wedding photo shoot in a location of your choice 
A pre wedding consultation
A 8×6″ bespoke Coffee Table with your best pictures
A private online gallery and the chance of purchasing a bespoke professional photo album
We also  make CUSTOMISED PACKAGES basing on people's needs – like for example number of hours of coverage – it is just a matter of contacting us and ask for a QUOTE!
We often run promotions and, at the moment, we have £300 off this full day package for 2016 weddings.
What is your ideal way to spend a day off?
Benni just had a baby and there is no better way to spend the day with your family. Carol loves spending time with her husband, cooking and climbing!
What can you never leave the house without?
Benni definitely without her camera and a guide of the place she is going to. Carol can't leave the house without a book, her music and of course, her camera! It may sound ordinary, but I think we both developed a kind of "photo obsession", especially Benni, she is famous in the family for being always up for pictures, but not one or two, many!!!
What would you do if you won the lottery?
Buy a house to live with our families and buy a place where we could get a photography studio.
If you weren't running your business, what would you be doing?
Probably trying to find a job that could give us the same level of creativity freedom and expression.
To find out more about Benni Carol Photography go to:
http://www.bennicarolweddingphotography.com / www.bennicarolweddingphotography.com/blog FACEBOOK / Google+  / [email protected] / 07454022243