When I was first sent this wedding I cried!….I get to see a lot ofweddings in my job and it's not often that one touches me like this one has. Why? well it is the Couple Imy and Muhunthan, they are SO much in love that it fills me with such happiness. Just the way that they look into each others eyes is so special, and the photo of Imy in the ceremony with her head on Muhunthans shoulder……well that's the one that got me! So I would like to say a special thank you to Sam Gibson for sending in this wonderful wedding and making me realise I don't have a heart of stone!
What are your full names?
Imy and Muhunthan
How did you meet and how have you been together?
We met in February 2009 at my second cousins's birthday. Muhunthan was my cousin's boss at the time. We'd been together for a year when he proposed.
Who was your dress by:
Charlotte Balbier, bought from Mirror Mirror in Islington
And the suit?
Adam of London (Portobello)
How would you sum up your day?
Incredible day all around, fun, exciting, special, funny, emotional.
Did you have a theme or colour scheme?
I made our wedding invites from a wood block stamp – when I realised it was a peacock design I decided to use peacock colours as our theme – teale, blue, turquoise, deep plums etc.
What made you decide to get married where you did?
We felt it would be practical to get married in London but I wanted somewhere with more of a wild, country feel. I googled 'unique wedding venues' in London and the Wetlands Centre came up. We visited, fell in love with it, in particular with the fisherman's hut (Wetland Living), where we decided to have the legal part of the wedding. And with some industrial views from the Observatory we knew it was still in London!
Did you have any personal touches, Or anything that you did yourself?
I made every invitation by hand. I handwrote all the place cards, table names (with illustrations) and created the seating plan. I bought 75 peacock feathers which were used by the florist and used for the seating plan too. I performed with my African Dance Troupe – Blema Sisters
How many guests?
30 for the civil ceremony, 110 for the blessing and dinner, and around 170 for the evening reception
What were your special moments/highlights?
The unexpectedly amazing weather made everything look incredible. I was so pleased with the flowers – by Lucy Bewhay [email protected]  I loved our speeches. My African dance and drumming troupe performed and also a Ghanaian acrobat – so much fun and the acrobat was incredible and very funny – everyone loved it and he involved both of us in his show – he had us both spinning pans on sticks – He's called Nii Black Wonder- 07897905034
[email protected]And also my amazing  dance troupe too- we do weddings! Contact Vicky Dzivenu 07939377222  [email protected] The Bonfire Band were great too, set just the right tone and their music was just what we wanted.
Is there anything you would do differently?.
We would have asked for the day to be filmed. We decided against it, but as the day went by so quickly, we wish we had some film to remember it by, in addition to the photographs.
What advice would you give any other couples?
Don't try and make 150 invitations by hand, especially with a wooden stamp from India. If you want to do it, use a rubber stamp – seriously, I nearly lost my mind over the invitations. Also, try and keep the day in perspective, do want you both want, and enjoy it.
What was your biggest surprise of the day?
We both gave speeches and were surprised at how much we enjoyed delivering them. We'd both been battling nerves beforehand. I nearly didn't go ahead with it, but am so glad I did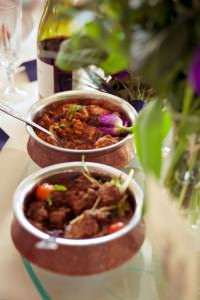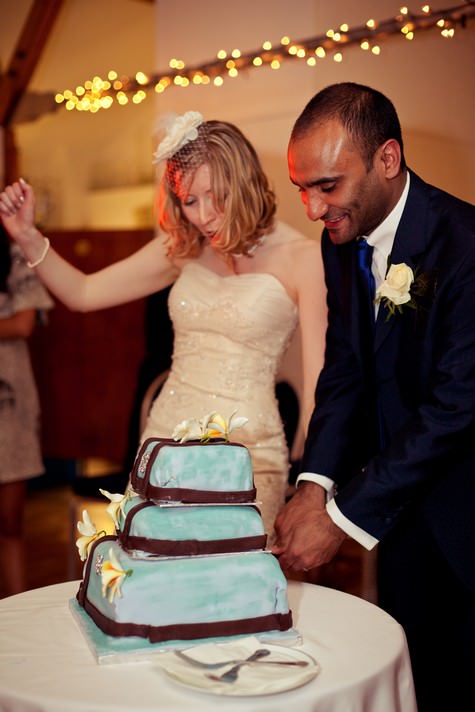 For more information on Sam Gibson Photography Go to:
www.samgibsonweddings.co.uk
[email protected]
TWITTER
07929 209505