Happy Monday everyone and welcome along to another week of wonderful weddings and wedding inspiration here on the Blog. We have anther jam-packed week for you, starting off with this little woodland beauty sent into me by Lucy Noble Photography. It's such a stunning wedding full of amazing boho style and the most wonderful woodland wedding setting. It's one of those weddings which looks so natural and effortless but you just know that so much thought and care and attention has gone into it to make it all happen. I just love all the little details, the band in the treehouse and Faye's dress is just stunning. What a wonderful way to start off the week.
'A gorgeous Tipi Woodland Wedding'
Lucy the Photographer has been kind enough to tell us more about this magical day…………..
Faye and Sam were married in July 2014; it was a beautiful woodland tipi wedding!  Faye got ready at Champneys in the morning with all her girls. They had a lovely church ceremony and their reception was held in Wigginton woods where they had cleared a little area with permission from the farmer. They knew of the area well as it is where they walk their dogs. They kept the location a secret for as long as possible whilst they worked away at clearing, building and designing, and only clearing a route to the main road at the very last minute.
Sam had made a huge tree house, where their band Parka had made up camp for the evening to play. Lots of decorations where homemade and Faye even helped towards the design of her own wedding dress! When I met with Faye at the beginning she had shown me her map of the area, where the tipis where being placed, where tree house and dancing was going to be and there was even a little pond that she wanted to utilize.
It was a fantastic day and as nighttime came, this small section of the woods turned into a thriving musical event with sparklers, fires, good humor and dancing.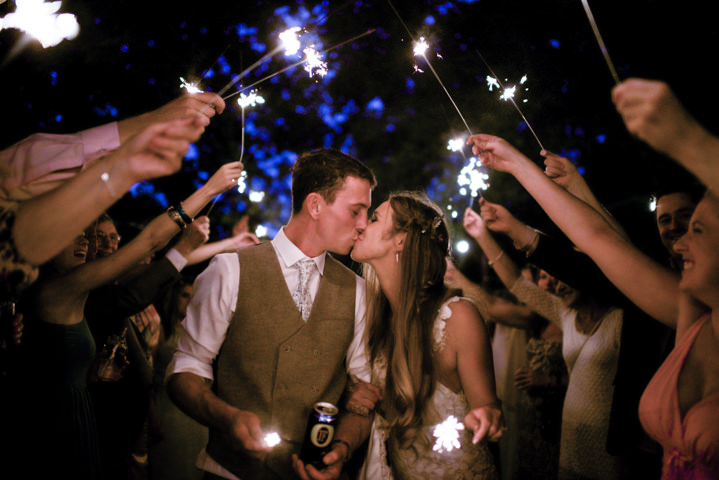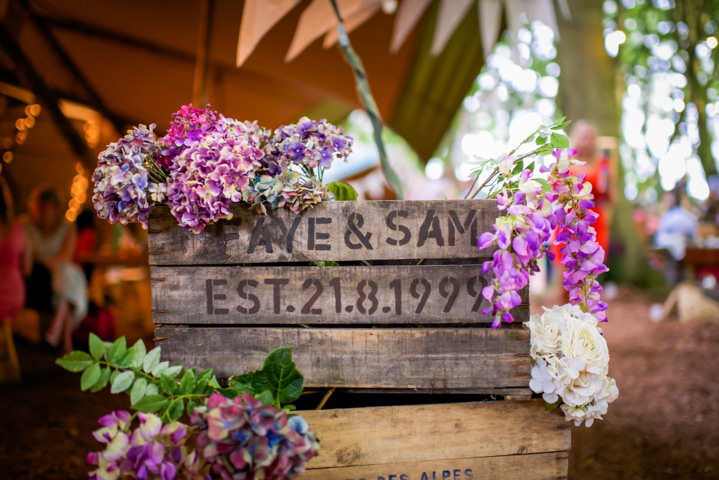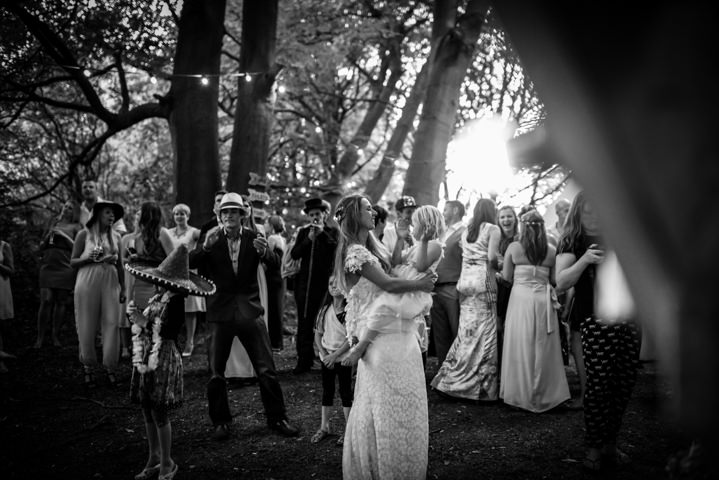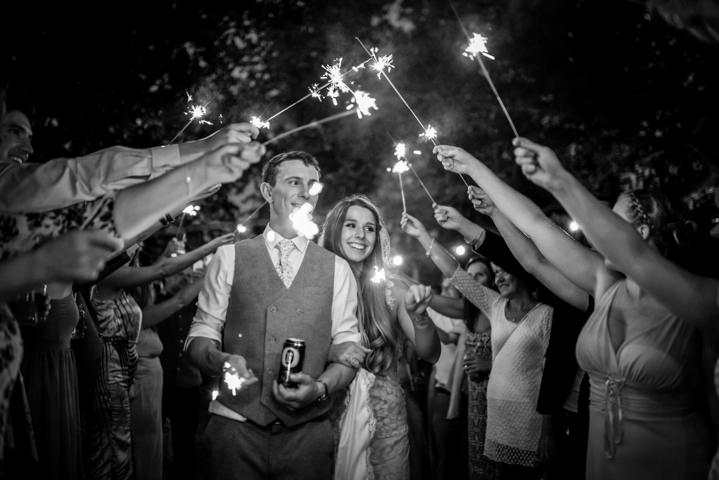 Supplier Shout Outs
For more information on Lucy's work please go to:
www.lucynoble.com
[email protected]
07545374643
FACEBOOK
TWITTER
INSTAGRAM
'I am a creative and honest wedding photographer. I capture the essence of the wedding day and celebrate real character! Wedding days are full of wonderful little magic moments and I am there to capture these. I love weddings where couples put their own personal and creative stamp on them. I'm based in Watford, Hertfordshire and am very happy to travel all over the UK for Weddings.'