Happy Monday everyone and welcome along to another fun packed week of wonderful weddings and wedding inspiration. How was your weekend? I do hope you had a good one? Today I have a wonderful warehouse wedding with the most amazing London backdrop from the lovely Amy B Photography. I do love a warehouse wedding. I wish we had more of them here in the UK, an amazing amount of space which normally gives you free rain to do what ever you like. This wedding is no exception as Holly and her family undertook lots of homemade decoration projects to fill this vast warehouse and the results are fabulous! This great venue coupled with the most wonderful London backdrop makes this wedding a stunner. I hope you like it too.
'Best day ever with all our favourite people. Magic.'
Holly and Daniel were married on 20th September 2014 at Trinity Buoy Wharf. 'We wanted a London wedding and loved the 02 as a backdrop. Also we wanted free range on the day and ceremony and reception to be in same place. We had a total of 150 guests and it took a year to plan.'
How they met
In Cancun on separate holidays, Dan liked me straight away but I played hard to get for 6 months when we got back to London. We have been together 8 years.
The Proposal
We lived in the British Virgin Islands for 2 years and on our last week we had a lot of friends to say good bye too. As all expats were a very close knit community, you knew everybody. I had always wanted to look at a private resort Baraka Point out there that I never managed to see. So we had organised a 'goodbye dinner' and before hand my friends who worked at the amazing resort said that dan and I could go and have a look round. So dan and I went and walked around … Our friends who worked there were there and acting a bit strange, getting a dinner ready for other 'guests' and I felt we were actually getting in the way, not wanting us to stay for long. But for some reason dan wanted to stay for longer and placed me on a balcony by the sea with candles and then ran off … Leaving me in the fading light, by myself then it started to rain, you can imagine my reaction to this. Then dan came back with two glasses of champagne and acting a little nervous. Then he got down on one knee and asked me .. My first words were ' can you get up … The guests will see and we have to get to our dinner ' poor dan! As I've rushed him up to the main house to somehow make it out before we disturb any 'guests' I saw all my friends who we were going to meet come in and the resort managers/chef were making a celebration dinner for dan and I and all of our closest friends and we were the guests!!! It was the best way! I was so shocked that this was all arranged with out me know and I was really touch that everybody went to so much trouble to make it the nicest night. A lot of lovely memories.
How did you allocate your budget
Dan took care of the budget we looked at what was important to us and gave ourselves more flexibility with those areas. Costs can easily run away so we was very strict not to spend more on anything that we didn't think was worth while doing.
How did you choose your photographer
I found many photographers online and narrowed down my search by the style of photos that I wanted. We wanted all of our suppliers to have a personal approach and people to listen and understand how we felt and what wedding day we wanted. We didn't want sales people or people that weren't honest or that we didn't trust. The supplies become part of your day. Esp a photographer. Amy was very down to earth and professional – she is a great photographer and made my day very relaxed. The photos are amazing and I couldn't of imagined anyone else being part of our day.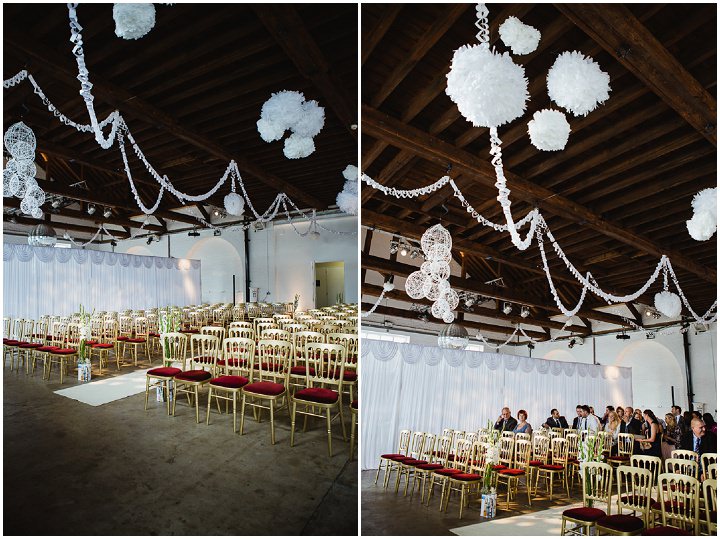 The Dress
My dress was from mirror mirror in Islington …I went with my mum and nan to choose it. As I stepped into it I knew it was the dress. I added little sleeves to it and it was the perfect dress for the perfect day. I wore diamond earrings that dan had gave years ago for a birthday present and necklace was a gift from him on the morning of the wedding. I had a very special sapphire ring on that was my Nan's and save for the wedding day as something borrowed and blue. My shoes were from Hobbs, it was crazy as they were brought for me for my school prom when I was 16! And I had only wore them for that occasion before but I still had them in my cupboard and I couldn't of found better shoes – ha! Crazy
The Suit and Bridesmaids
My bridesmaids were two very important people – my best friend Kelly and my cousin Phoebe – I wanted them to be pretty, pink and natural. They both looked perfect in dresses from Kaliko. His suit was from Paul Smith.
Theme or Colour Scheme
I wanted girly but chic – my original colours were green and pink and white but I wanted it to all be relaxed and work with the space so I guess in the end I just went with the flow.
Flowers
All white and green, I had a florist create the guest tables and my aunt who is very talented worked hard on all the other flowers – couldn't of asked for better
Decoration
My family went to town on hand made decorations. I gave that job to my mum and aunties who watched a number of you tube video and created amazing paper decorations! I can't even believe how many they had to make to fill that space. They all looked amazing! Along with handmade pots with diamonds as candle holders.
Food
Canapés with drinks reception, smoked salmon parfait to start, posh shepherds pie, macchiato chocolate pot for dessert. The caterer came to our house to do our tasting which was great . In the evening we had chicken kebab and Halloumi
Wedding Cake
We met Katy Bakey when we were first planning the wedding – she lived close to us and I actually bumped into her ( with a cake ) in my lift and said ' can you make our wedding cake ' she an amazing cake decorator and make a bespoke cake of whatever I wanted, I am very happy to have met her as we have recommend her to a lot of friends. I wanted everything to flow so I showed Katy which flowers I chose and she created a cake to fit with that.
Entertainment
We had Huw price who Was a guitarist singer and a saxophone player to play through drinks reception, dinner and first dance. We saw Huw playing in a steak restaurent and thought this was the type of music we want played at our wedding. The DJ was Mark from mighty fine entertainment.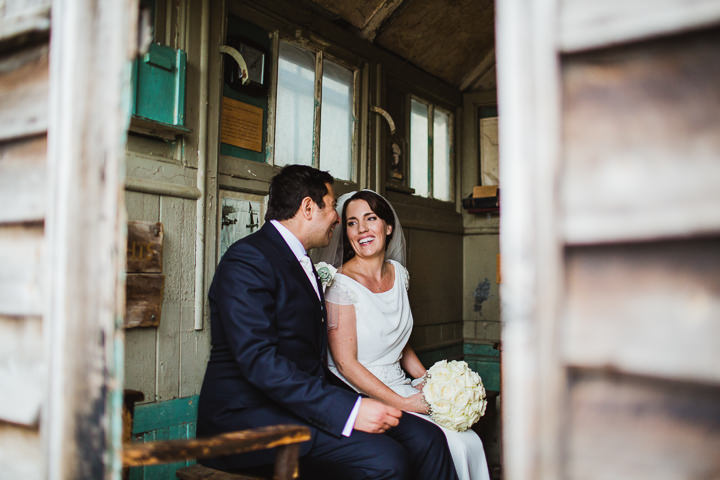 Buy or DIY your Stationery
We created ALL the stationary ourselves with help from bridesmaid Kelly. We got the basic format printed and added extra gems/pearly beads and ribbon to all the stationary so it all stuck to the theme.
Personal or Handmade Touches
Everything was handmade and personal. From all of the furniture being kindly supplied from a family member, flowers and decorations being created before hand, people up ladders tying things to the ceiling to all close family and friends coming to help set up the whole space the day before…. It went from a completely empty warehouse to an amazing wedding venue. It was crazy and hard work but soooooooo worth all of it!
Special Moments
I loved having my close friends and family helping me get ready ig in the morning.
I loved being able to look out over London throughout the day, The venue was amazing.
I loved how happy everyone was.
I loved that all of the suppliers and wedding party worked together and made the day perfect without me even noticing anything that might not have ran smoothly.
Advice to other couples
Focus of the important things and priorities. Plan your budget and stick to it. Be realistic.
It's about you spending the day together and important people being there and having the day planned helps you be as relaxed as possible.
Biggest surprise
How we actually pulled it off and did have the greatest day ever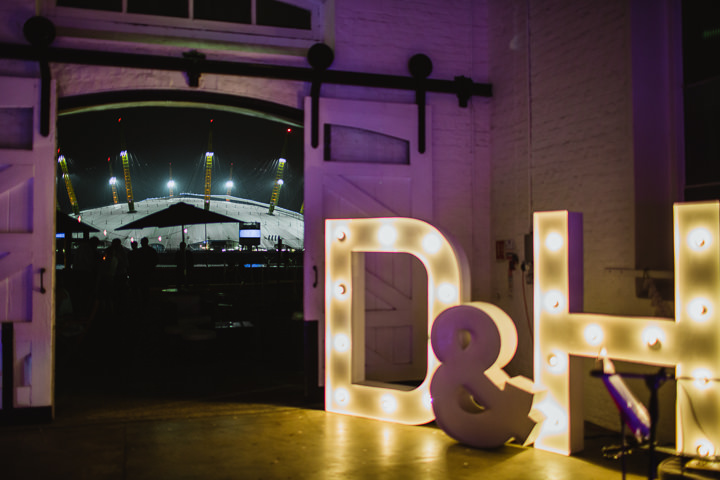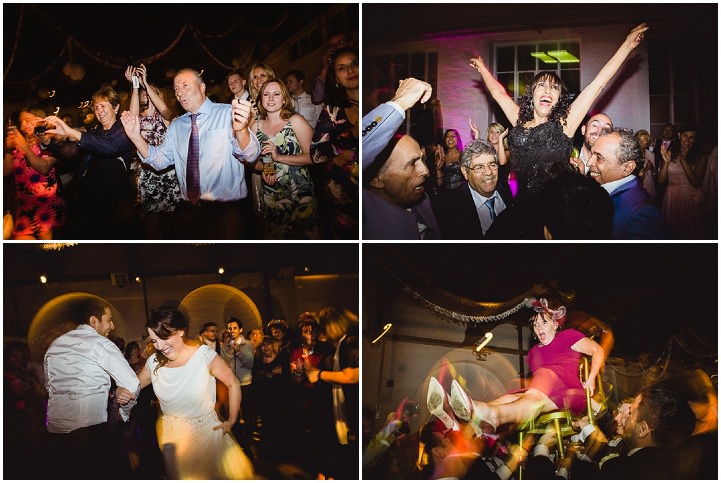 Supplier Shout Outs
For more information on Amy's work please go to:
www.amybphotography.co.uk
www.amybphotography.co.uk/blog
[email protected]
Phone: 07717613393
FACEBOOK
TWITTER
'My name is Amy B. I am a twenty-something all round creative soul living in Greenwich and photography is my absolute passion. At a wedding, I like to let each story unfold by itself, blending in as one of the guests whilst becoming someone who the couple can both trust and befriend. It's always such an honour to get to share along in all wedding celebrations and the moments I document always seek to capture the day as it really was – nothing is too contrived and no moments are forced. I am there to reflect the true essence of the day as it really was.'