---
---
Good afternoon everyone, I'm thrilled to be back with another inspiration post for you, but if you missed the last one you can catch up here. Today I have taken inspiration myself from the glorious summer sun we currently have and the summer solstice this week (and maybe the fact that I just booked a trip to Cuba!). Today on Boho we are dreaming of sandy shores, fabulous floaty gowns and the odd pineapple cocktail … we are going tropical! The bright colours and foliage means this theme is perfect for a Boho couple, but don't ask us to reserve the weather for you! This one is for a greenhouse or destination wedding I think!
Décor
With a tropical theme its all about bright colours, clashing tones and bringing the outside in. Lots of foliage! As you can see in these images, oranges , pinks and yellows create a beautifully tropical vibe, even if the elements aren't native tropical items themselves. Add a touch of whimsy with flamingos and pineapples and you're all set!
Cake
Your cake is an easy way to tie in a theme, whether a splash of gold, covered with tropical flowers and foliage or even a gold pineapple!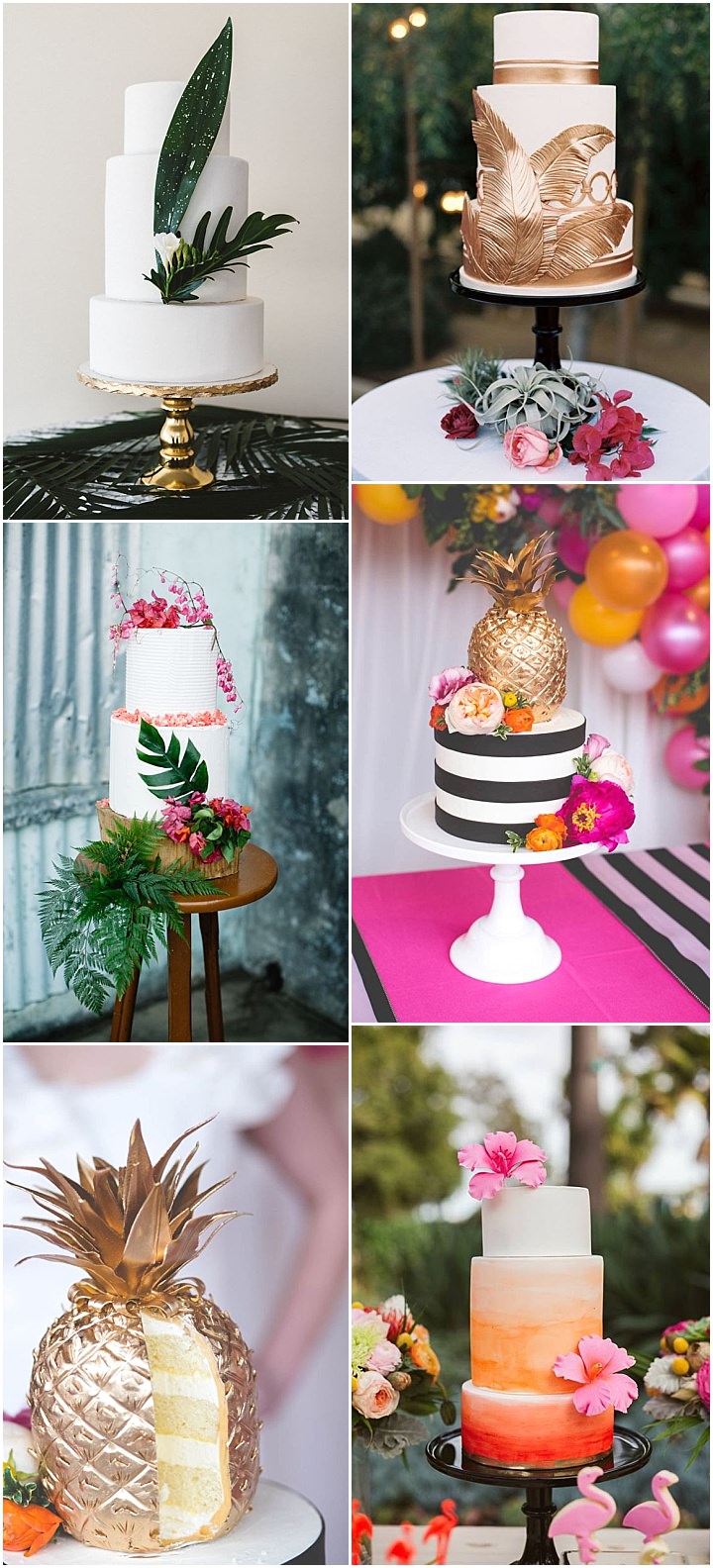 ---
---