I promised you a week of wonderful weddings and todays wedding certainly won't disappoint! It's the superb wedding of Jane and Mark which took place in the gorgeous Cotswolds with a vintage Parisian theme. The whole wedding is full of beautiful touches from the flowers to the pastel lanterns, the decor, the venue and most of all the stunning couple. The wedding is very elegant but has a relaxed homemade, shabby chic feel to it. I just love the way this wedding looks and the outdoor ceremony really tops it off. Big thanks to the amazing Rhys Parker for the gorgeous images.
'A country wedding in the Cotswolds, with a vintage Parisian feel, lots of pretty flowers and home- made touches.'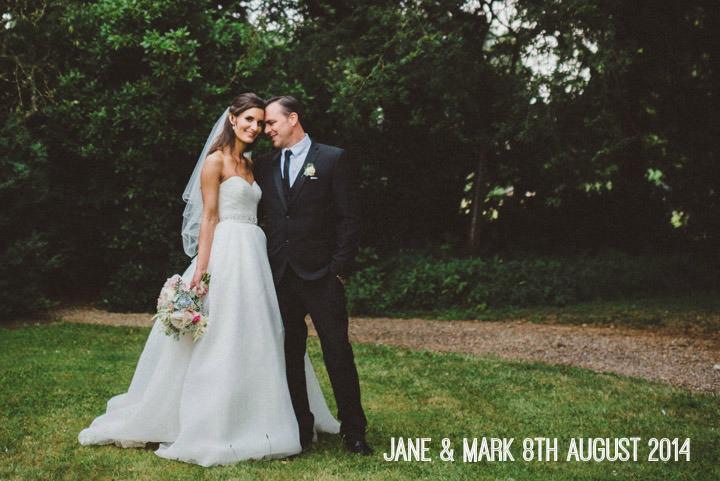 Jane and Mark were married on 8th August 2014 at Caswell House Barns, Brize Norton, The Cotswolds.We both desperately wanted to be married outdoors and although we knew we couldn't predict the great British weather, we wanted to have it there available to us as an option. We also loved the idea of a barn reception and we wanted to be no further than 1 ½ hours out of West London where we are based. Caswell House seemed to tick all of those boxes so it was an easy decision to make. We had 120 guests including 10 children and it took just over 16 months to plan. Although if I am honest, I think unless you need to save, a year is ample. I found I was starting to doubt decisions I had made because they had been made right at the beginning of the process.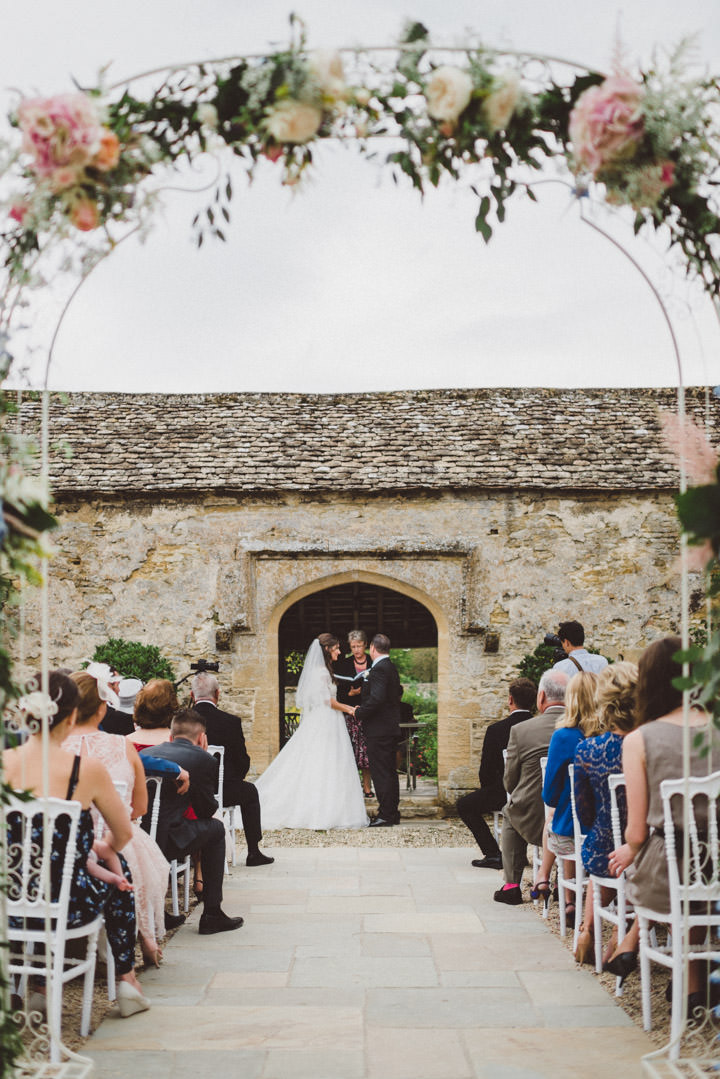 How they met
We met in a bar I was working at whilst funding my time at Drama School. Mark had been in a few times with various friends for drinks and we had had a harmless flirt. One night he gave me a £10 tip with his address on the back and asked if I would like to have a drink with him after work… A very surprised Mark opened the door to me that night and treated me to a slideshow of his latest snowboarding trip… Lucky me! We shared a kiss and that was that…. We married a week before our 9 year anniversary.
The proposal
Mark had said to thank me for organising his 40th Birthday the previous September, he wanted to do something special for my birthday in the March. I had always wanted to go to Paris and so, for my birthday treat we headed on the Eurostar to spend the weekend in the French capital. Everyone was adamant he was going to propose and if I am honest I did think there could be a chance, but Mark was so unusually calm for the first day and a half that I convinced myself it definitely wasn't happening. On the Saturday 23rd March, my actual birthday, Mark suggested we go and see the Eiffel tower light up before we went out for dinner… It really is a sight to behold and though very much a tourist attraction, if you choose the right location to view it from, it's very romantic. So, Mark and I were sitting on a bench in the park opposite and when the lights began to illuminate the tower, Mark asked me to stand up with him so we could watch it together- I then turned around to see him down on one knee. It was magical. We welled up, had a huge cuddle and then Mark pulled out a bottle of Champagne for us to drink whist we called our nearest and dearest! It was the most perfect weekend I have ever had and I will never forget it for as long as I live.
How did you allocate your budget
The main bulk of the money went on the venue and the food/drink. I kept a spreadsheet which was my bible and although we did end up spending a little more than we were hoping to- it went on extras like the videographer, which we felt was worth stretching for.
Why did you choose your photographer
I think I googled wedding photographers in the local area and came across Rhys' website. I instantly fell in love. Mark and I had begun to overspend at this stage so we did consider saving on the photographer and going with someone who was just starting out… Then Rhys sent me a wedding he had just done at Caswell House and it was GAME OVER, there was no way we couldn't have him. I know everybody says it, but it is true: don't scrimp on the photos- they are worth every single penny! I cannot rate Rhys enough. Not only was he a joy to have around on the wedding day but he captured the truth of our day, as it unfolded and we just love the images.
The Dress
My dress was by Mori Lee, my lace bolero, by Pronovias and my shoes, Russell and Bromley. My necklace was a gift from Mark on the day and the earrings were my 'something borrowed' from my maid of honour.
The suit and bridesmaids
Mark and the ushers wore 3 piece suits from Next (absolute bargains!) and my bridesmaids dresses were from Alfred Angelo.
The theme or colour scheme
As Mark had proposed in Paris I went with a Vintage Parisian theme. Our colour scheme was a rainbow of pastels which worked so well against the Cotswold stone that the venue was built from.
Flowers
had hydrangeas, roses, gypsophilia, astilbe and stocks. My florist Catherine at Rose and Grace created the most beautiful arrangement of flowers I have ever seen and all within my budget. Even Mark constantly comments on how beautiful the flowers are in our photographs!
Decoration
My best friend and Maid Of Honour had her wedding 2 months before ours so she kindly lent me all of her pastel coloured paper lanterns. They really did make barn look even prettier and tied everything into my pastel colour scheme. My Mum also picked flowers from her garden that morning and dotted them around the window sills in jugs I had collected off Ebay.
I also had wooden signs that my Dad had made and painted for us – they were gorgeous!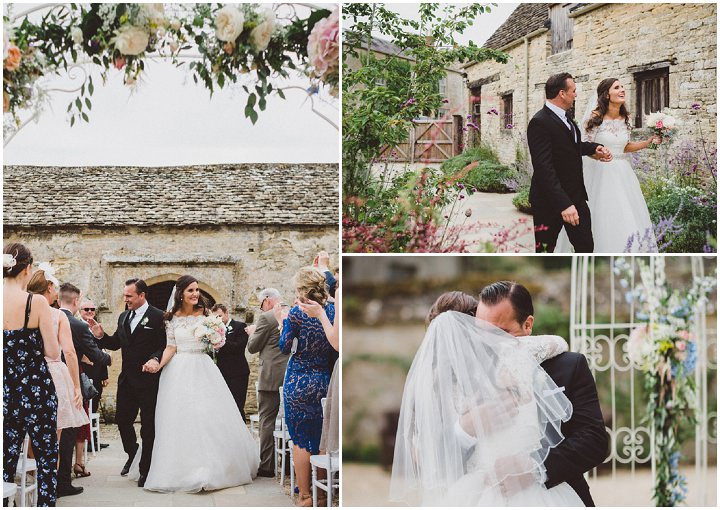 Food and Wedding Cake
Canapes for the drinks reception. Butternut squash soup and truffle oil for starter, free range chicken breast wrapped in prosciutto with fine beans and crushed pots for main and a mango and strawberry sorbet for pudding. We then had a midnight feast of bacon rolls! We also had a sweetie table full of all of mine and Marks favourites which went down really well.
My mum made my wedding cake and it was absolutely stunning- it was 3 tiers of traditional fruit cake all in the pastel colours of the bridesmaids. Although, as Mark openly hates fruit cake he was presented with his very own banana cake, shaped like a banana, during the speeches. It was a very funny moment!
Entertainment
We had a string trio for the ceremony and drinks reception, a DJ for the evening and a photo booth.
Buy or DIY your Stationery
A bit of both. My friends Dad owns a printing company so I scribbled a design I liked to the best of my ability and she took it away and made it not look like a 3 year old had drawn it! I then wrapped them up like a parcel with twine and a luggage label with the name of the invited guest.
Handmade or Personal touches?
-The wedding cake and my wooden sign were all hand made by my very talented parents.
-We also had hand-made bunting hanging over the bar which read 'Arthurs Bar'. It was in memory of my late Grandad and it was a touch that all my family appreciated as the story of 'Arthurs Bar' goes way back.
-I had metal jugs for the centre pieces and collected lots of pressed glass form charity shops to compliment the main jug. It was a nice little project popping into every charity shop I passed, looking for the bud glasses. My bridesmaid Lucy also did a fab job in hunting them down!
-I also made the children little activity packs which doubled up as their name places. It cost me pennies and kept them entertained throughout the dinner and speeches.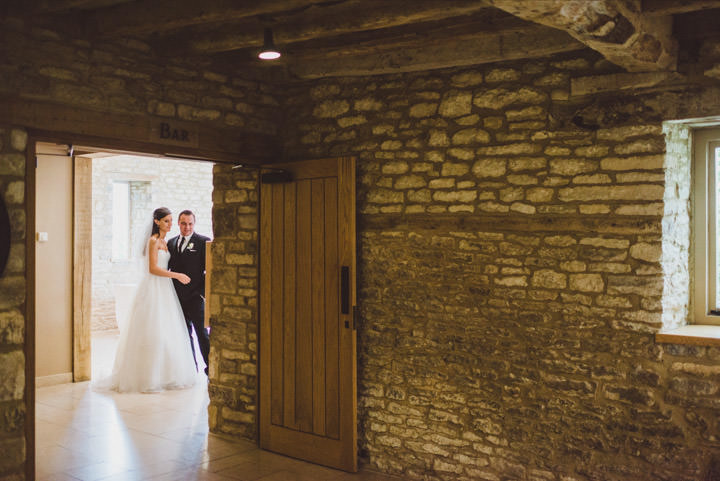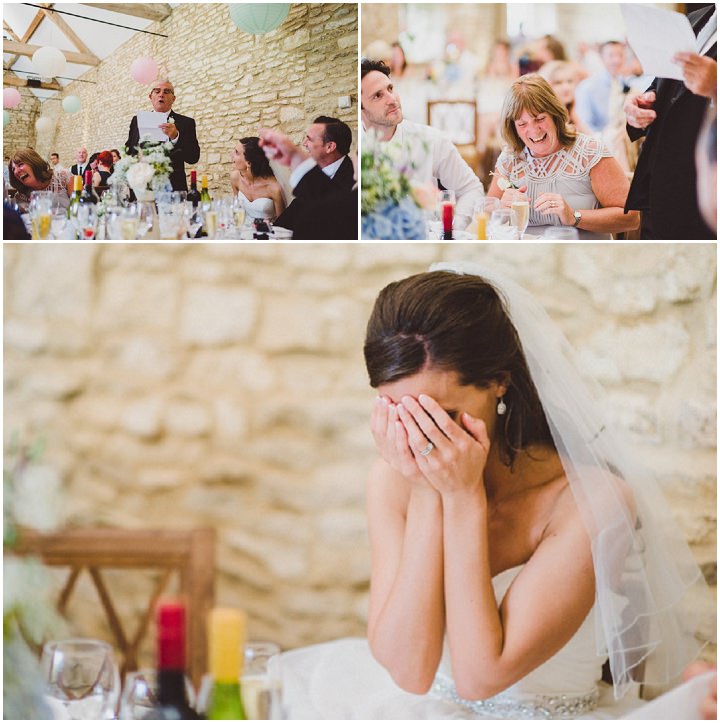 Special moments
Without a doubt, the ceremony! Walking in and seeing everyone we loved in the same place for the first time was magical. Then seeing Mark and holding his hand as well as my Dads during the beginning of the ceremony.
Another highlight was a ride in my Grandads car just before the ceremony. The cottage I got ready in was adjacent to where the wedding ceremony took place but because I wanted to arrive in my Grandads car- my Uncle picked me and my Dad up and drove us up the lane and back so we got to have a few minutes by ourselves. When we got in the car he pulled down the sun visor to reveal a pic of my Nan and Grandad. He then passed us a sip of whisky (their favourite drink), so we could have a little drink with them before the wedding. My Dad and I are complete softies and loved that we got to have that moment together.
Finally I loved the 20 minutes Mark and I sneaked off with Rhys to have some couples portraits- it was lovely to have some time alone and just enjoy each-others company away from the hustle and bustle of the party.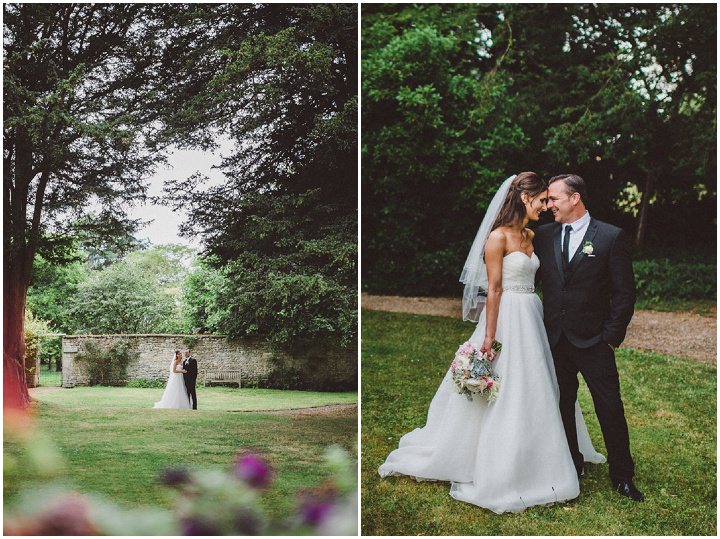 Biggest surprise of the day
During the speeches we had a lovely message read out from Marks sister Amy, who lives in New Zealand and couldn't make it to the wedding. It was a lovely touch!
Advice to other couples
If you have a big dress like mine, seriously consider a lighter evening dress. I cannot tell you how close I was to buying one but as I am an actor and am used to wearing corsets etc, I thought I would be fine, so I didn't. Unfortunately my dress really started to hurt by the evening which meant I had to change into a simple summer dress after the first dance which was a bit of shame.
Just enjoy it! It goes so quickly. Someone told me just before my wedding that all that matters is you are marrying your best friend and that absolutely everything else is a bonus! It is so very true.
Supplier Shout Outs
For more information on Rhy's work go to
www.rhysphotograph.me
www.rhysphotograph.me/blog
FACEBOOK