Happy Tuesday everyone! Today I have a real treat for you in the form of this gorgeous photography Show and Tell. I'd like to introduce you to Wim from 'In Love Photography' a hugely talented wedding photographer with a unique style. Wim is based in Ireland and is all about capturing the emotion of the day, along with all those unplanned special moments. Traveling around the world to capture people's magical days, Wim is an accomplished photographer with years of experience. I think this work is stunning, I hope you do to.
'If you're looking for a wedding photographer with a sense of fun, who can spot beautiful, surreal or heartwarming moments and capture them for eternity – you're in the right place.




Hi I'm Wim Vanhengel , and I'm based in the beautiful rolling countryside of Co. Kildare in Ireland, which also inspires me on a daily basis.  I'm an accomplished  destination wedding photographer with clients in Ireland, Europe and the rest of the world.
For me, it's all about happy memories and real emotion – the special moments when you think nobody's looking. The groom's cheeky smile, the reassuring wink from the bride's father, the way the sunlight catches the bride's face and illuminates her smile on the happiest day of her life. That's what wedding photography means to me.
I'm not just making a wedding album; I'm telling your unique love story, with the romantic bits, the quirky bits and all the unforgettable moments that you'll treasure for the rest of your lives together. You'll hardly notice me there, but I'll be looking for all those gorgeous backdrops and perfect angles at the same time as keeping a look out for the special one-off natural photos that will make you smile for years to come.
My clients seem to love me – I really enjoy befriending and working with happy couples to preserve the memories of their special day. I'll take my time getting to know you as a couple, so that when it comes to creating the story of your wedding day, you're totally relaxed with me, and you'll really enjoy having me around. We can have fun with silly shots and find ways to capture the essence of your day.
I'm inspired by the elegant photos of the 50s and 60s, and I adore unusual angles and creative photography. If you're looking for an artistic wedding photographer who will perfectly capture the romance and beauty of your wedding day, feel free to get in touch – I'd love to hear from you!'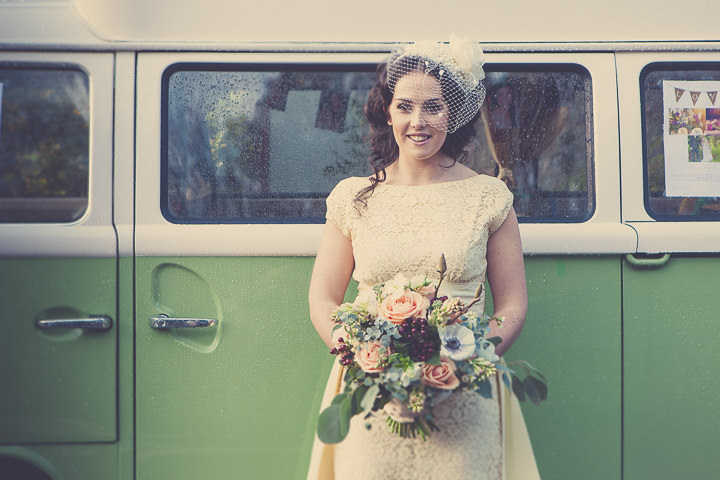 How long have you been taking photos for?
Since I was 5 years old!!!
When did you start your photography business and what made you start
I am a wedding photographer for a long time and used to work exclusively in black and white. I am a wedding photographer because ~I like the challenge and the personal, social contact with my couples.
How far will you travel for a wedding?
We travel wherever the job brings us.
How would you describe your style?
Artistic emotional  and personal.
What makes you different to your competitors?
My style and personality
What do you enjoy most about your job?
The social contact.
What is your biggest achievement so far?
That all my couples love with I am doing and the trust I get from them.
What sort of couple do you think you attract?
Anyone who is open for something different or can appreciate beautiful photo's
Who is your favorite photographer and why?
Jossee Villa, because of his personality and very beautiful romantic photography
What in your opinion makes the perfect photo?
Any photo showing emotion and beauty.
What is your favorite photo that you have taken?
The one with the girl and the grape vine.
What advice would you give couples when choosing their wedding photographer?
Follow your instinct…
What is your ideal way to spend a day off?
Gardening and enjoying my family.
Who would be your 5 dream dinner guests dead or alive?
Jossee Villa, Bono, Andy Warhol,  Simone de Beauvoir and my wife Mary.
What would you do if you won the lottery?
I would start an Art school !
If you weren't running your business, what would you be doing?
Writing a vegetarian cooking book. And traveling to find new ideas for it.
For more information on Wim's work go to
www.inlovephotography.ie
[email protected]
FACEBOOK
00353/ 87 3628140
[jprel]