Happy Monday everyone, did you all have a good weekend? I do hope so! Mine was pretty hectic lots of travelling about to Oxford and then Leamington Spa, meeting up with family, meals out, birthing lessons, we picked up our pram and went out for mother's day. I am now ready for a week in the office  with lots to get done, before the madness of next weekend starts again! To start of the week in style I have this super stylish wedding that has been sent into me by wedding planners Label' Emotion Provence. The Wedding takes place in Provence and is a stunner! Full of beautiful details so carefully put together by the planners this wedding is oozing style and retro romantic chic! Thanks to Studios Sidney Yassen for the photos.
One of the most beautiful day in our life. Provence is magical.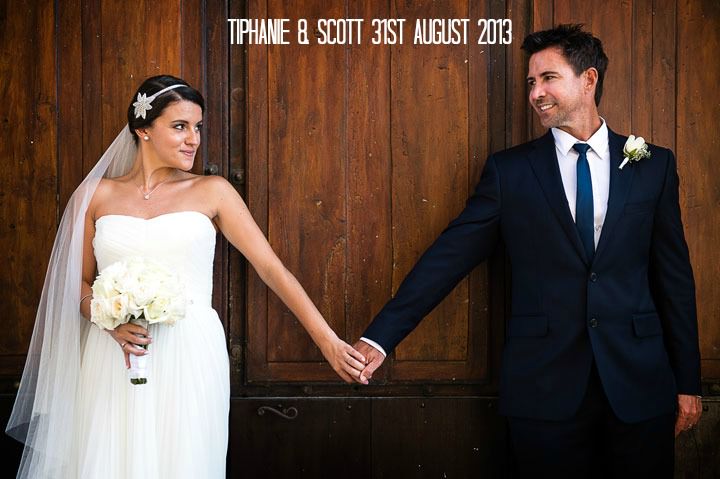 Tiphanie and Scott were married on the 31st of August at La Bastide des Barattes, Provence. 'I'm French and I wanted to have a Provence touch in my wedding style. We had 100 guests and the wedding took 1 year to plan with our wedding planner Label' Emotion.'
How they met
We've met each other in Club Med company in Miami for 5 years.
The proposal
It was in Rio de Janeiro. Scott asked me to be his wife at Christ the redeemer statue.
How did you allocate your budget?
€29000 was the global budget. We have dispatched it through many wedding categories : 52% was for venue and reception (catering, alcohol…), and the rest was for all other vendors like photographer (€1500), hairstyle and make up (€200), decoration and invitations (€4600), wedding planner (around €4000).
How did you choose your photographer?
As we have chosen to get a wedding planner we have decided for a full-service organization. Thanks to that she has been able to provide us many vendors proposals. So we have chosen the one who can dealt with our budget, priorities and wishes.
The dress
Pronovias for the dress. It has been bought in a Miami shop.
The suit and bridesmaids
The suit was bought in Zara in Paris. Bridesmaids have chosen their own style. They just have to deal with a pink color dresscode to be in harmony with the decoration theme.
Theme or colour scheme
Retro romantic chic theme – pink and white were the main colors.
Flowers
Craspedia, roses, Dahlia, gypsophilia… Everything was chosen by our wedding planner to be in harmony with the decoration theme. Our centerpieces were Corylus instead of mazanita, which doesn't exist in France.
Decoration
Decoration theme was based on retro romantic chic stuff so, our wedding planner has created an atmosphere, scenography, by this way. So old books, candle holders (more than 400!!!), old apple boxes, old dishes have been used.
Food
We ate a very Provencal / French dinner : Starter buffet, Duck breast tournedos with fried cutlet of Foie gras, French cheese with mixed salad leaves in tapenade vinaigrette, Tatin of apple, Wedding cake
Wedding Cake
I wanted to mix French and American culture that's why I ordered from a cake designer a very special wedding cake. Scott really likes hamburgers so it was an evidence for him to symbolize our wedding with the two best things he is crazy about : his wife and hamburgers
Entertainment
My best friend made a movie to describe our best moments in our life , it was very emotional and magical. Then, my family has made a very special song for us. Scott's grooms made a Club Med dance at the beginning of the dinner.
Buy or DIY your Stationery?
Our wedding planner arranged the stationery
Personal or handmade touches
Everything was done by Label' Emotion. I just had some meetings with Elodie and she made all my wishes and all my dreams real.
Special moments or highlights
The best moment was when Scott discovered me as a bride into the church. It was very a special moment.
Biggest surprise
As we have booked the venue for one week before the wedding I was looking forward to see it once it was ready for the wedding. I mean, as decoration was a big priority for me, it was so important for me to see the details when they were done.
Advice for other couples
The best decision was to hire a wedding planner. The best tips I can give to any couples is to be stressless and for that a wedding planner is the only solution. Label' Emotion has provided us with very good vendors, given us lot of ideas and tips so that we can have the best day of our life and enjoy it in so many ways.
Supplier Shout Outs:
For more information on Label' Emotion's work go to:
www.label-emotion.com/
www.label-emotion.com/en/label-emotion-blog
FACEBOOK
@LabelEmotion
Label' Emotion was founded in 2008 and became one of the leading agencies in full Event planning, styling & on the D-day management of events and weddings in Provence – France. Strong of its success, the company has now 7 branches : Provence, London, Paris, Lyon, Montpellier, French Riviera and Britain.
[jprel]