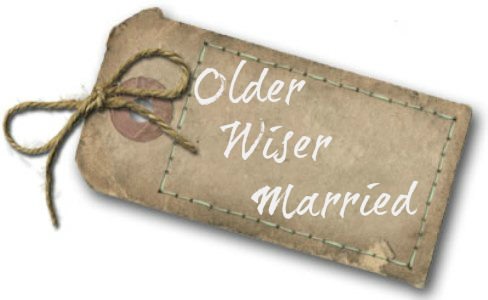 For those of you who are regular readers of the blog you will know all about the Older Wiser Married feature. The idea of the feature is for couples who are married to share with you their wedding story and experiences and also the things they would do differently if they could go back and do it again. We also focus on the positives and the things they think really worked, what they have learnt and how their marriage has changed their relationships.
Last time we heard from Sue Kwiatkowska at  Sue Kwiatkowska Photography. This time it's the turn of Gavin from Gavin Forster Photography 
Name –

Gavin Forster


Company –

Gavin Forster Photography


Date of wedding –

30th October 2009


Location of wedding –

Mat fen Hall, Northumberland


Number of guests –

82 daytime, 130 at night


How long did it take to plan –

7 months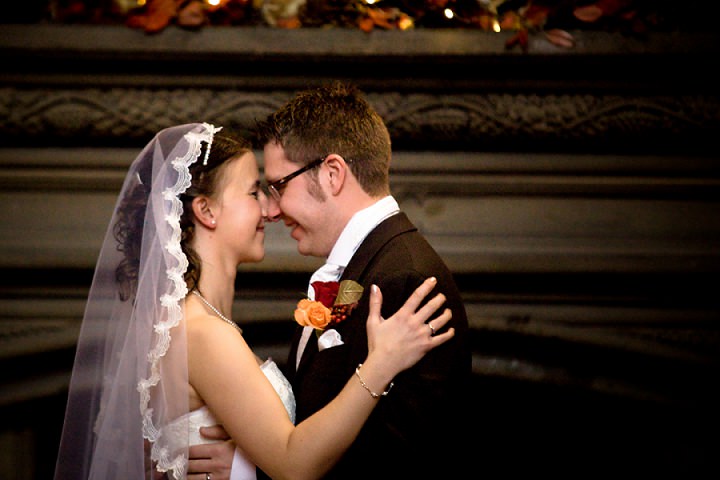 We booked Matfen Hall as it was the best venue we visited. It offered us the character and individuality that we wanted in a venue, with the exclusive use of a dedicated wing just for our wedding. We didn't want a venue where there could be another wedding happening on the same day and we didn't want a place where our guests would be mingling with non-wedding guests. Matfen was perfect for us as we had our own parking area, entrance and set of rooms, it also had different spaces for the ceremony, bar, reception and evening reception meaning that we weren't 'ushered' into and out of spaces whilst staff transformed a room from ceremony to reception space, etc.
We went for the last weekend in October as this was the closest available weekend to the date when we first got together and meant that we were married after 10 years and 9 days together. It also coincided with my wife's holidays as a school teacher.
Looking at the setting of Matfen Hall and the date of the wedding, our autumnal theme seemed the obvious choice so we went with oranges, brown and deep reds as our colours and tied in conkers, acorns and berries with the decorations. We also decided to go with a Halloween themed evening as it was the day before Halloween; this was maybe a bit of a gamble, relying on our friends and family to 'throw themselves into the theme' however it worked really well and definitely got everyone talking!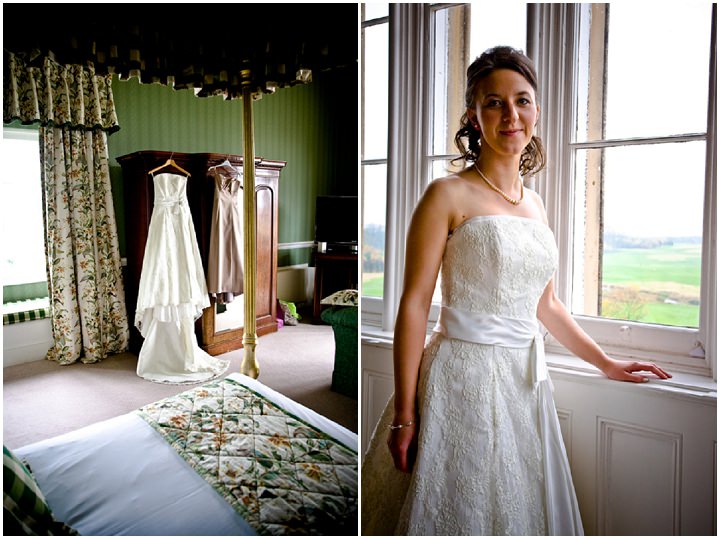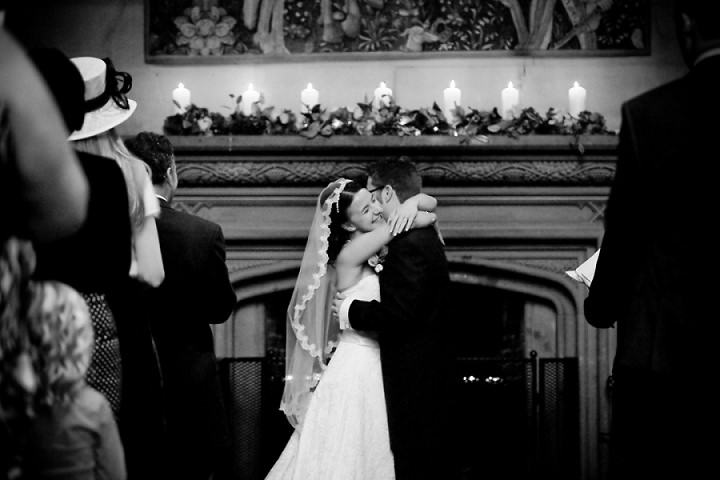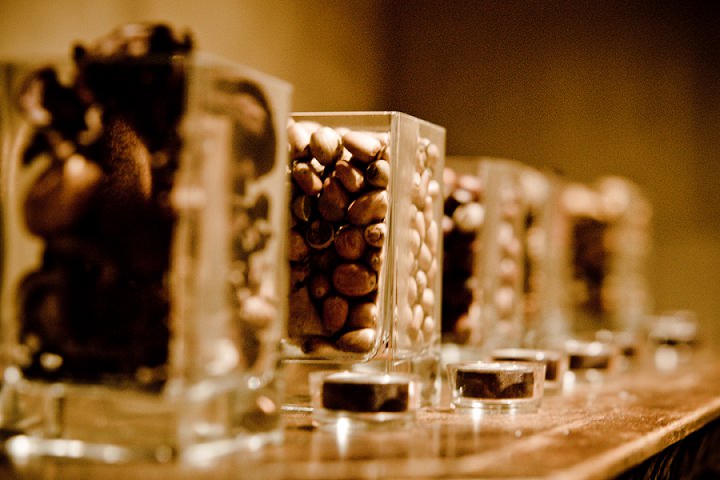 Best Decision
Venue
Remembering that it was our day!
Two professional photographers
Evening food
Doing a lot of it ourselves
Having a pre-wedding shoot
Fancy dress evening
Family meal on the evening before the wedding
Venue
Matfen was perfect for what we wanted and the kind of day we hoped for, also it had a very helpful staff team who were willing to work around any individual requests. This went from start to finish for the whole wedding eg my wife had made thank you cards and gifts for the guests that were staying over at the hotel and the staff put these onto guests pillows during the evening so that they discovered them when they went to bed.
Remembering that it was our day!
All too often people get 'lost' when planning and find themselves trying to create a day that suits everyone, often doing/having things that they actually don't want because a particular family member expects it. We however said from the outset that it was OUR day; if we didn't think something was important we were not going to spend time, money or effect trying to include it. We were actually surprised how well this went and nobody was upset or disappointed by anything we chose.
Two professional photographers
After visiting a lot of different local photographers, and dismissing several for a variety of reasons, we 'hit on' a team of two photographers that worked together to create a blend of traditional and more modern documentary style photos. Because they worked together all the time they worked really well as a team and when the photos were put together we had a fantastic record of the whole day, including some of the guests and incidental details that one photographer alone could not have captured.
Evening food
We had loads of different options from the venue however went with mini fish and chips in cones and bacon butties. These were the perfect choices as everyone enjoyed them; nobody ever complains about fish, chips or bacon butties! Knowing that usually the evening food arrives only a few hours after the main meal, we also went with things that people just couldn't resist so nothing was wasted.
Doing a lot of it ourselves
Very little was 'bought in' so everything meant something and had been lovingly, handcrafted adding that personal touch. It also meant that everything that happened and everywhere you looked was a subtle reminder of us and things that were important to us, it was a huge complement when guests said "it was so you two!"
Having a pre-wedding shoot and getting to know that photographers before the day
this meant that it was one less thing to worry about. We knew exactly what to expect from them and how they worked together, they also knew what we did and didn't like or want. They were even prepared for my wife's amazing ability to blink in every photo.
Fancy dress evening
This was probably a bit of a risk and could have gone horribly wrong if none of our guests went along with the theme however it really paid off. We did have quite a few people ask if it was a joke when they opened the invitation but we did manage to reassure them that it was real and everyone went all out with their costumes. We tied in the decorations, music and even had prizes for the best costumes and everyone had a great night as it felt like a party and not a wedding.
Disco
We had a good chat with the DJ before hand and discussed the type of music we wanted and equally important didn't want so we were confident before the day came round that everyone would enjoy the disco. This went really well and really paid off as everyone commented on how amazing the music selection was. One of our friends even asked "has this DJ downloaded all the songs from my head?"
Family meal on the evening before the wedding
we all met up at the venue the night before the wedding and had a nice relaxing meal with our immediate family and wedding party. This gave everyone chance to 'chill out' together and get excited for the next day knowing that everything was done and all that was left to do was look forward to the wedding.
What would you change?
We had an amazing day and can honestly say that we wouldn't consider anything to have gone wrong and wouldn't have changed anything! If we had to pick something to change or improve it would have been nice if the weather was a little warmed however we picked the end of October as the date meant something to us so we were prepared for the autumn weather. We were actually lucky to have a completely dry day so we could still get outside for some photos even if it was rather cold.
In Hindsight what would you spend more on and what would you save on
If money were no object it would have been nice to have a live band for the evening as well as the disco. As for saving money we didn't waste money on anything so couldn't really save anywhere. By doing almost everything ourselves we saved a huge amount of money compared to if we had bought things in. For example, by having everything in one venue we didn't need to spend money on cars; we ordered our cake from M&S during a 3 for 2 offer so got all three tiers for £82 then added some silk autumn leaves and brown ribbon to tie in the theme; my wife bought her wedding dress in a half price sale, her bridesmaid dress from Debenhams and made her own veil so saved another large amount here; she made all the decorations, many using things found in the wood opposite my mam's house; and even made two bouquets and all the buttonholes using £35 worth of flowers from local supermarkets. This may not be for everyone but seen as my wife loves crafting and creating it was the perfect choice for us; we saved money on lots of things which left us free to spend the majority of our budget (over three quarters) on the two things that were the most important to us: the venue including food and drink and the photography.
What you learnt from your wedding day
We learned that the most important and most memorable thing about a wedding day is spending the time with the friends and family that really matter to you and making sure that everyone has a fun day together. We chose to invite more friends than family, which some people questioned, but this was definitely the right decision for us. We wanted to share our big day with the people that really mattered to us rather than distant relatives that we hadn't seen for years.
My wife's dad also learned that it is very difficult to wheely a child's trike without falling off!
Do you think marriage has change things in your relationship?
Marriage hasn't really changed us as individuals or as a couple but I guess I do think of 'us' more than I did before and I do check if we have any plans before making some of my own now.
Any advice you have for other people getting married, about 1) the wedding itself and 2) about the marriage
The wedding itself

– do what is right for you as a couple, spend the budget on the top couple of things that really matter because at the end of the day most of it disappears and you are left with a marriage certificate, rings and photos so make the memories worth it. Ultimately enjoy every second as it goes way too fast!

Marriage

– keep the things/hobbies/etc that are important to you as individuals going as you need some time away to be a person not just a couple; put aside some dedicated time each week where you do something together, we've always spent one weekend day out and about together somewhere different just enjoying being together.
How your wedding business came about?
Way back in 2007 I got my first DSLR for a trip round Europe. Having not been interested in photography before that I went into it big time! I took the opportunity to learn all I could from industry professionals in studio and sport photography and over the next 3 years I had the opportunity to work on some amazing projects. Following that I got the bug for taking photos of people, so this led me to family portraits and then weddings! Being honest I had the same apprehensions about weddings when I first started as most people do but after serving my time with some fantastic professionals it hit me… I LOVE IT!! Weddings are just such a fun thing to be a part of. Having the opportunity to use the skills I have crafted over the years to the different photographic aspects of a wedding (eg portraiture, documentary, off camera flash) is just ace.
In the last 6 months I have relocated back up to my native Newcastle Upon Tyne.  So in some ways it's like starting all over again, finding all of the lovely couples to be part of their fun. I still cover all over the UK, regularly getting requests to travel back down to Yorkshire, and if people like my style I'm always happy to travel to new fun and exciting venues.
My style and business have adapted over time. I see myself as being very natural and relaxed in my work and this is reflected in my photos, and also in the albums and other services that I offer. My impact on the environment is also a key part of my business, with me offering the most eco friendly albums available in the UK and having a very strong eco policy.
Couples tend to book me for my relaxed manner and my focus on them being the centre of attention on the day and capturing the emotions of the day within the photos.
As always I'm happy to have a natter over a cuppa.
www.gavinforsterphotography.co.uk
www.gavinforsterphotography.co.uk/blog
[email protected]
@gforsterphoto
FACEBOOK
GOOGLE +
PINTEREST 
Thanks so much to Gavin for sharing his wedding story with us all. Are you married,  Do you think about what you would do differently? I'd love to hear your thoughts!
If you are a wedding supplier or bride who would like to get involved in this new feature then please get in contact I'd love to hear from you. 

[email protected]
 

[jprel]