With Christmas and new year being the most popular time for engagements there are a lot of you out there who are just getting used to that new sparkly ring on you left hand! You will also be facing the rather daunting task of planning your wedding! Planning to some people is a dream, to others it can be a nightmare, there are so many different things to think about when planning a wedding, but if you get yourself in order and take one job at a time, you will avoid the stress and may actually enjoy the whole process.
As a wedding planner as well as a blogger I have planned all manner of weddings, some big some small, some fancy, some low key, BUT whatever the size or style there are always the same basic rules that apply and things that need to be done in a certain order!
So today I am here to help with a step by step guide to help plan your big day!
STEP 1)  set your budget/set your theme/Do it together
Sit down with your partner and talk through your ideas together, you should be making these decisions together! Men these days want to get involved; after all it's their wedding as well. Ask each other what sort of wedding the other has envisaged, you may both have completely different ideas. Do you want a Church ceremony, a civil ceremony or a Humanist ceremony or a blessing?
Once you have done this then look at your budget, yes I know it may not be the most romantic aspect of planning a wedding but it pays to be realistic about your expectations and also it will help with the whole planning process. Talk about what you can afford, what you have saved and how much you can put away each month. The amount of time you need to save may also have a reflection on your wedding date. Also it's a good idea to find out if family members are going to be contributing, and if so how much? Don't presume, it's always good to know at the beginning stages.
Once this done you can look at the mood of the day and ideas on how you want it to feel/look. Do you have any sort of theme, have you seen anything you like the look of, do you have your own ideas how to make the day special to you?
 (Photo by Binky Nixon  – Full wedding HERE)
STEP 2) prioritise the important things
Discuss with your fiancé what is important to each of you. For one a photographer may be the most important thing to get organised, the other it may be the entertainment, but you may not be too bothered about the car. This way you know where you need to spend your money and where you can save it. By doing this now you won't make any mistakes further down the line, by not allotting each supplier enough time, money or attention.
STEP 3) get organised
Get a folder together containing divider cards and plastic envelopes. Make a section for each thing you can think of; venue, photographer, cuttings from magazines, etc this way nothing will get lost. Here you can keep all contacts, contracts, emails and quotes in one place.
It's also a good idea to put together a spreadsheet with all the details on it; a to do list, guest list, budget planner etc. Keeping everything in one place will help later on in the planning process and make your life a lot easier.
(Photo by  Blue Elephant Photography – Full wedding HERE )
STEP 4)   set a date and your guest list
Decide what part of the year you both want to get married and check with important family members before you book anything. Be ready to be flexible if you can and have a few dates in mind as many venues may not be available if you only have one date in mind.
Once you have this, draw up a very rough guest count so you have some idea what sort of numbers you have, remember the more guests you have the more expensive the wedding will e, so choose wisely!
STEP 5) keep a check list
Once you have an idea of what needs to be done don't over face yourself by trying to do everything at once. List each job to be done and then break down how many months you have to do it all before the wedding, then allot each month a list of jobs. Keep this list in your wedding folder and tick off each job as it is done.
(Photo by Cassandra Lane – Full wedding HERE )
STEP 6) do your research
This may be time-consuming but don't take the first option given to you, or make hasty decisions. Each supplier needs researching, what was good for one person may not be good for you! By spending time looking at all of your options you will not only save your self-money but create a more personal wedding with your own style.
STEP 7) find your Venue
Finding your venue could very well be the hardest part of the planning process, as it will be the biggest decision you make and set the whole tone for your day. But once you have you will find a lot of things fall into place.
Lots of popular places get booked up quickly, especially if you are looking for a Saturday venue. If you are looking for a Friday, Sunday or mid-week then there may be more availability and flexibility, however Fridays are becoming nearly as popular as Saturdays these days. Try and think outside the box if you are looking for something a bit different. There are so many places that hold wedding licences these days, cinemas, old swimming pools, warehouses, pubs and bars, you aren't just limited to the old stately home or church. And dental forgets about marquees and tipis. This could be a more flexible option if you are looking to put your own stamp on your wedding day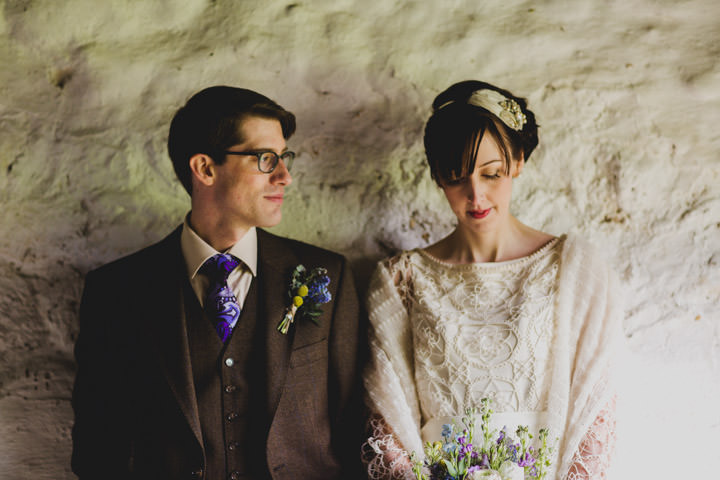 (Photo by Toast of Leeds – Full wedding HERE )
STEP 8)  choose your photographer
You will find that good wedding photographers get booked up a year in advance, so this is one of the first suppliers you need to book. If you have your eye on a certain person you don't want to be disappointed because you haven't got your booking in quick enough. Photography is a very personal thing and there is a huge amount of choice. I would advise you  to look at the photographers blogs as well as their website as they tend to put more up to date work on them, also you get to see whole weddings not just the best bits that may be on the websites.  Also look at different wedding blogs as this is often a great way to find the style of photographer you may be looking for. Choose your top 2-3 and go and meet them. It's SO important you get on with your photographer because if you don't you won't be comfortable in your pictures and it will show!  Your photographer is the one person you will spend the whole day with so it's important you get on.
STEP 9) choose your dress
This is probably the best bit of the whole wedding experience!! To most brides it is so much fun but some brides do find it stressful and put so much pressure on finding 'The' dress! The first thing I would say to do is research! Make sure you do as much research as possible. Look through the magazines; search the internet so you have a good idea what you like before you go. Be ready to try as many style's on as possible and go with an open mind. What you thought you may choose may not be what you finally decide on.  Also a lot of the dress shops have a 9 month league time from choosing the dress to it being delivered to the shop so you need to make sure you leave yourself enough time.
(Photo by Jacqui McSweeney – Full wedding HERE )
STEP 10) choose your Entertainment
The next thing that gets booked up quickly is entertainment so get in quickly! The type of entertainment you choose can have a massive impact on the party aspect of the wedding. If you are choosing a band, try and get to hear them play first, ask for recommendations and choose a band that fits in with your taste. Also look at different parts of your day, there are so many different options these days from garden games, village fete games, magicians, photo booths, musicals, singers, circus acts….anything goes! Choose something that fits in with your theme and tone of the day.  
STEP 11) catering and drink
Catering is another thing that gets booked up way in advance, so something you will need to look at early on in your planning. If you have chosen a venue that doesn't have on sight catering then you will need to look into outside catering companies. Many will be able to provide the drink as well, or you may want to hire in a separate bar company, or run the bar yourself to save some money. You need to think about what sort of food you want and take it from there. Many catering companies will be able to help you with your menus choices, offering up ideas and variations.  Remember there are so many options these days, you don't have to go for a 3 course sit down meal, and something more relaxed may be up your street! A BBQ, Hg Roast, afternoon tea, crepe van, ice cream trick, fish and chip van, a buffet! Choose something that fits in with your day and tastes.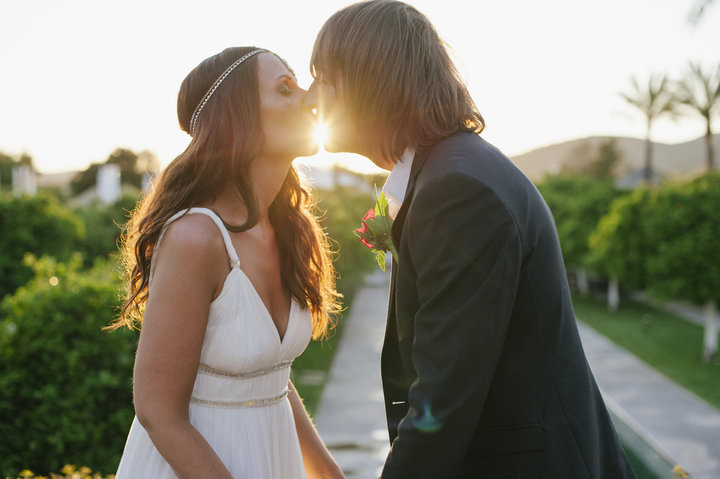 (Photo byAna Lui – Full wedding HERE )
STEP 12) choose your suppliers and get organised
Once you have your venue, photographer and dress , entertainment and catering the rest of the wedding will begin to take a bit more structure and fall into place.
Get a list together of everything there is to do, invitations, flowers, cake, decorations, outfits, transport etc keep it simple an excel spread sheet may do the trick or maybe you just like good old pen and paper. Work out when each job needs to be done and spread it all out on a month by month basis. A check list will help you stay focused and also it helps to incorporate the budget which will help you stay on track. Also it's very important to spend time researching each supplier; don't book the first person you find. Where you can, go and meet them, sample what they have to offer. Look at their website, but also check out their blogs and Facebook pages, as with the photographers they may have more up to date work on these.
STEP 13)  enjoy it!
Don't let the planning consume you, far too often when you plan a wedding it is all you can think about. Try and allot yourself chunks of time to do you're planning. Doing a bits here and there will just end up with you doing it every day. Your time may be better spent by putting a day aside every month to get the jobs done. This way you won't let the wedding run your life.
Don't forget it's your day, you will spend a lot of your time trying to make other people happy, especially your family and guests, but it's your day, don't forget that. Yes you have to be sympathetic to other people's needs and wants, but the two people that have the final say are you two.
And don't forget why you are getting married. Some couple loose site of the actual marriage as they focus so much on the wedding itself, yes it is the best day of your life, but you also have the rest of your lives together, so try and focus on the long term aim!
(Photo by  Daron Jackson Photography  – Full wedding HERE )
STEP 14) download this 12 month planner
Here is the 12 month wedding planner that I use as the basis of all of my planning. It is broken down into 12 months but you can adapt it for however many months you have to plan your day. PLUS I have made it downloadable so you can print it off for easy access.
12 months before the wedding
Pick a date for your wedding
Decide what sort of wedding you want; take your time with this
Write up your guest list and decide on numbers
Work out your budget and find out if any family members will be able to contribute
Work out how you are going to spend your budget and work out what is important to the both of you and divide up the budget accordingly
Open wedding bank Account
If having a church wedding, visit your priest and book the church
If having a civil ceremony, contact your local registrar to book the date and time and an appointment to give notice of marriage
Book a wedding planner if you want someone for Full Planning
Research venues, visit top 3 – 5
Start looking at blogs/internet/magazine ideas and inspiration
Don't make any rash decisions, think about it all and way up your options on all decisions to be made
Organise your engagement party
11 months before the wedding
Make final decision on your venue and book
Book Your Photographer
Take out wedding insurance
Bride go dress shopping
Choose your best man, bridesmaids and ushers
If reception venue requires a marquee, book this along with furniture and any equipment
If you need to hire in outdoor caterer and bar, look for these and get menu ideas
Look for wedding invitations
Compile names and address for gust list and send out save the date cards if you decide to have them
10 months before the wedding
 Book your wedding planner if you want someone for partial planning
Decide on your band/DJ/entertainment and book
Go on engagement shoot with photographer if you are having one
If venue is providing food, talk through the options with them
Decide on themes and colours
Book the videographer
9 months before the wedding
Select a florist and visit them, talk through your ideas, book.
Bride go shopping with your bridesmaids for their dresses and if necessary your mother and mother in law for their outfits.
Groom look at suits for you and the groomsmen
8 months before the wedding
Contact rental companies and book chairs, tables etc. (if needed)
Start planning your honeymoon and book
Make a start ring shopping
Order wedding cake
7 months before the wedding
Check your passport, visas etc. (for honeymoon)
Book the time off work
Book the transport for the wedding party and cars for bridal party
Bride book your hair dresser and make-up artist
Draw up a gift list at chosen department store/charity/honeymoon (these need to be ready to send out in the wedding invitations)
Order Rings
6 months before the wedding
Send out wedding invitations if you are not sending out save the dates
Finalise arrangements for the venue and the church
Bride buy wedding accessories, shoes, headwear, veil, and bag.
Organise the Stag and hen party
Book your wedding planner if you want someone for on the day co-ordination
Attend pre wedding counselling or wedding classes if requested by the church, or start to visit regularly if required for the ceremony.
If you are adding any DIY elements to your wedding, projects should be on their way by now.
5 months before the wedding
Groom; You and the men get the rest of your outfits, shoes etc.
Decide on decoration for reception venue
4 months before the wedding
Book your wedding night hotel, if you are not staying at the reception venue
Look at options for favours if having them
Plan the ceremony and reception music.
Choose gifts for bridesmaids, best man, and parents
Send out invitations if you have already sent out save the dates
3 months before the wedding
Decide on guest book ideas
Decide on how to display table plan/escort cards
Decide on wedding post box for cards
Select readings for the ceremony and give to the relevant people so they can practice
Choose hymns for the ceremony or songs if a civil.
Bride go for fitting for your dress and also your bridesmaids
2 months before the wedding
Get order of service made up and printed.
Put together seating plan
Make or order place cards and table number/names
Bride have hair and make-up trial
Bride buy wedding lingerie
Groom enjoy your Stag Do
Bride enjoy your Hen do
1 month before the wedding
Write your vows if you are choosing to use your own
Finalise every detail and double check bookings with all suppliers
Confirm honeymoon reservations
Pick up wedding rings
Delegate jobs for the wedding day i.e. give someone the guest book to look after
Go on pre wedding shoot with the photographer If not had an engagement shoot.
Confirm numbers and food allergies with the caterers and draw up final seating plan
Groom write your speech and make sure the best man, father and anyone else giving one have done theirs as well.
Both try and wear in your wedding shoes around the house, put socks or stockings over the shoes do they don't get dirty.
2 weeks before the wedding
Complete final song list for the band or DJ if you have any special requests for them and send it to them.
Bride; Go for you final colour and or cut with your hairdresser and have a final practice run.
Bride draw up list for change of name, ready for when you get back from honeymoon
If possible get a final walk through at the venue with the suppliers so everyone knows where and when they need to be. Final walk through with wedding planner
1 week before the wedding
Confirm details with all participants
Confirm all details with all suppliers
Supply the venue with suppliers list of requirements i.e. band/DJ set up time, setup space for florist
Supply the venue and church/registrar with a schedule of all the suppliers delivery and set up time and contact numbers
Groom get your hair trimmed and any last minute beauty treatments
Do your honeymoon packing
Get honeymoon currency
2-3 days before the wedding
Have rehearsal and dinner (if having one)
Bride pick up your dress
Bride get your nails done and any last minute beauty treatments
Bride if necessary get your and your bridesmaids' dresses steamed and
Groom make sure you and the groomsmen pick up your outfits
Hand over all favours, and name cards to the reception venues, or decorator/planner
Call car rental companies for final pickup times for the day
Write up wedding day time table and give to the bridal party so they know where and when they need to be anywhere
1 day before the wedding
Sort out any monies to be paid to suppliers on the day and give to family members or planner to look after
Get an early night
On the day
Relax!
Give wedding rings to the best man
Make sure that the designated family member/planner has the final payments for the suppliers
Designate someone to work with the photographer so they know who everyone is for the group shots
Bride once you are ready give your make up to either your mum or your bridesmaid to look after
Make sure that everyone has their flowers once they have been delivered
Bride, put your engagement ring on your right hand
HAVE FUN………..it's your wedding day, the best day of your life!!!!!!
Click on the image below for your FREE downloadable Planner
(Thanks to Lucy Ledger Designs for the PDF Designer)