Well what can I tell you about today's wedding, other than WOW! I just love it all! It's full of country goodness and brimming with such pretty details and the cutest couple. With the reception being held at the brides family home in West Sussex the wedding is even more personal for the couple. Add in the fact that their pet dog gave birth to a litter of puppies just as the couple were saying 'I Do' and Lucy the bride managed to get back in time to deliver the last puppy,  (how cute is that!) well you can see why I love it so much. Lucy's dress came all the way from Australia and she looks absolutely stunning in it! The marquee looks amazing with so many pretty details and Lucy and Sam look so happy together. Thanks to Nicki Feltham  for the amazing photos.
'Our wedding day was simple but intimate and romantic. Family and love was the main focus on the day and we feel we achieved this in the most magical way in a very personal and unique way.'
Lucy and Sam were married on 12th July, the ceremony was held at Arundel Town Hall, West Sussex with the reception at Lucy's Parents' House. 'We both loved Arundel, the setting and with the beautiful backdrop of the Castle, it made the whole feel of the day that we imagined magical and dream like. My parents' garden has the most fantastic views over the South Downs and were perfect to accommodate the 'Darling Buds of May feel' to the day. The marquee was provided by Arundel Marquees, an extremely professional and helpful company who helped us to choose the right style and size of the marquee for the venue. We had 80 guests to the Ceremony and an additional 30-40 for the evening party, it took a year and a half to plan.(but Lucy had been secretly planning her ideal wedding day for years!)'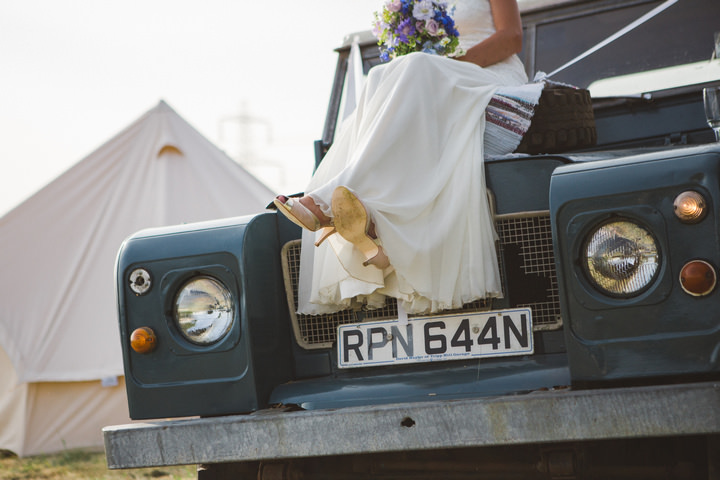 How they met
We fell for each other in college, across the class room. Sam and I had our first date to the Cinema and a romantic meal, a few years down the line and we were blessed with our beautiful daughter Evie. We have been together for 10 years and this made getting married this year even more right as it was our tenth year together.
The proposal
Sam insisted one sunny cold November Sunday to take our dog on a walk with Evie, to my favourite woods, which brings back many childhood memories and especially of my Grandad who passed away a few years ago, and being Remembrance Sunday, I assumed that Sam thought I would like to go there! So we walked right to the top of the hill through the woods and got up to the view point that looks across the South Downs and Sam suggested we take a picture of us all. So he faffed about with the timer and positioning the camera for ages and then said "Right I want a picture of just us both" with that as the camera clicked he went down on one knee and popped the question! So we have a very funny photo of my shocked face with Sam on one knee – priceless!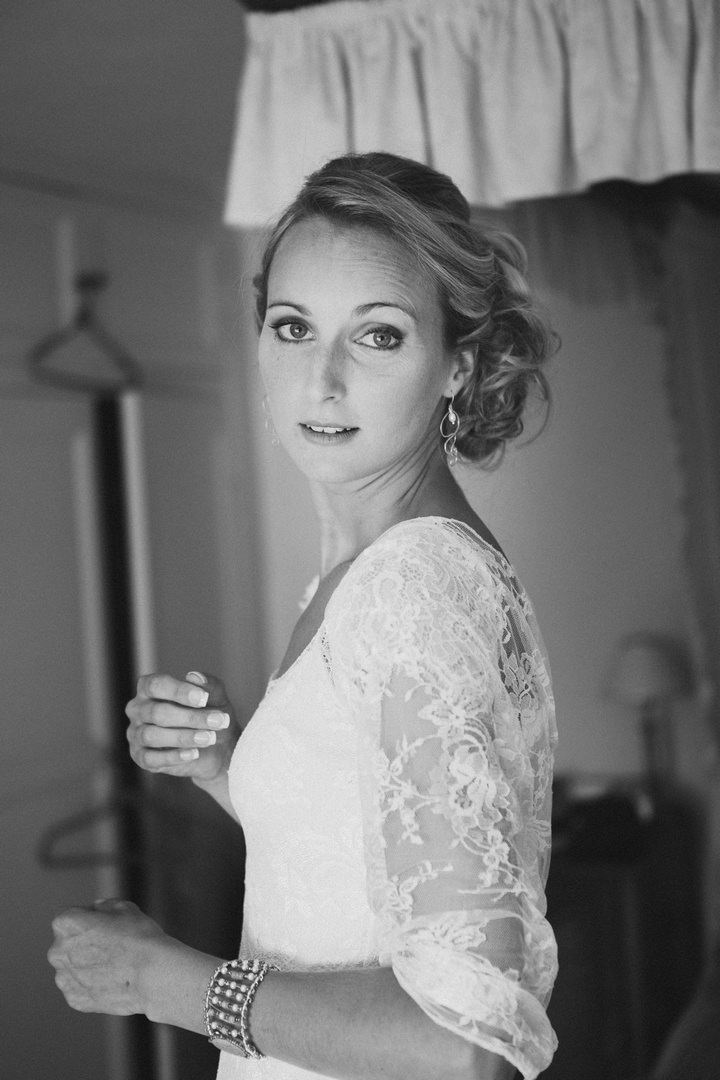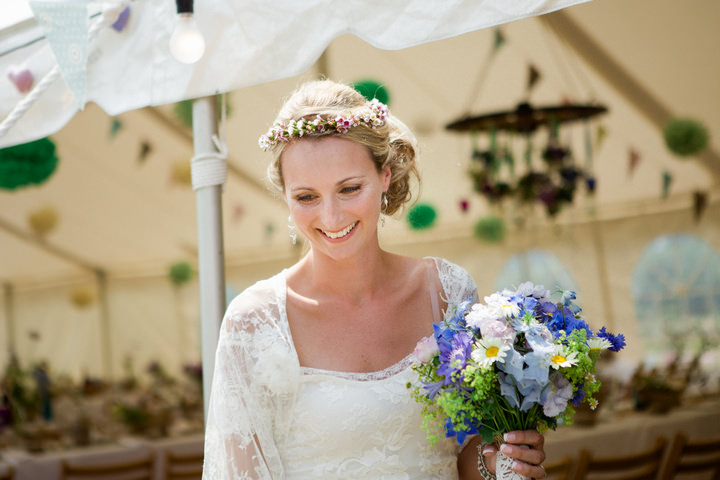 How did you allocate your budget?
We had a budget to begin with and with knowing that neither of us really wanted a huge white wedding we decided to keep it low. However it did somewhat double over the coming year or so of organizing, but it was worth every penny we spent as it was a completely perfect day.
Why did you choose your photographer?
Our fantastically talented photographer Nicki Feltham was a complete genius on the day. We searched for a photographer for a while and even at times contemplated just having family members who are photographers to help us out throughout the day with taking pictures, but then we found Nicki! I heard a lot through word of mouth and read many fantastic reviews about her work. Her work style was exactly what we loved and she has a gorgeous relaxed character that we knew we would both feel totally relaxed with and she certainly did not let us down.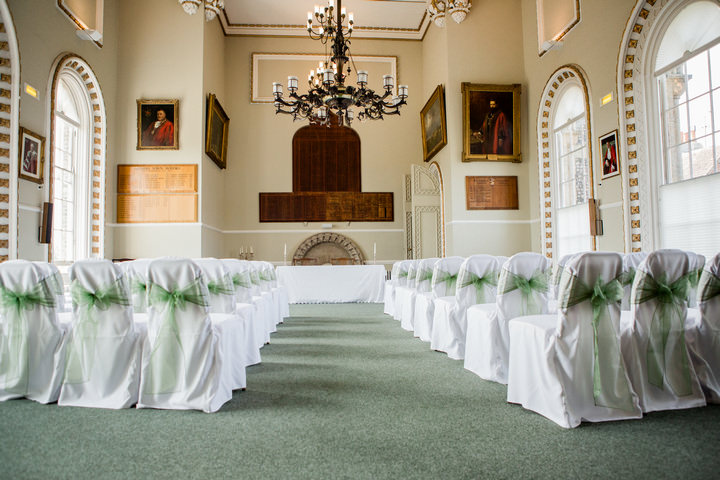 The dress
My dress was probably the biggest gamble of the wedding! I had a particular look in mind and had dreamed of what my wedding dress would look and feel like so I knew that my search was going to be quite tricky. I went to several bridal stores and tried on hundreds of dresses, but they were just not right and I felt incredibly tight and constricted in them. I love to dance and move freely in dresses and I just didn't want to feel uncomfortable. I looked at many gorgeous Jenny Packham dresses that had that ethereal style I loved, but they were way to out of the price range for me. So I continued to search and one evening I came across a company in Australia called 'Grace Loves Lace' through Etsy, this company had the most exquisite wedding dresses that were floaty and ethereal and exactly what I was looking for. I found the dress called 'Emme' and immediately fell in love with it. The Grace Loves Lace team were incredible so helpful and understanding. I gave them my measurements and 8 weeks later, the most exciting parcel arrived. I was shaking when I opened the box and then I put on the dress and didn't want to take it off ever again… it was perfect and fitted like a glove. PHEW!
My shoes were brought before I even saw my dress because I loved them so much, they were from Rachel Simpson 'Kitty'.
My bracelet and earrings were both handmade brought through Etsy and came from America.
The suit and bridesmaids
Sam and his groomsmen went for a very relaxed attire – White Shirts, Waistcoats, Chinos, Bow ties and Braces. Bowties and braces came from Etsy.Waistcoats – White Stuff The groomsmen wore Chinos from Next and Sam wore Calvin Kline chinos from House of Fraser. Sam's shoes were from Dune.
The bridesmaid wore Monsoon dresses with Next shoes and Next cardigans.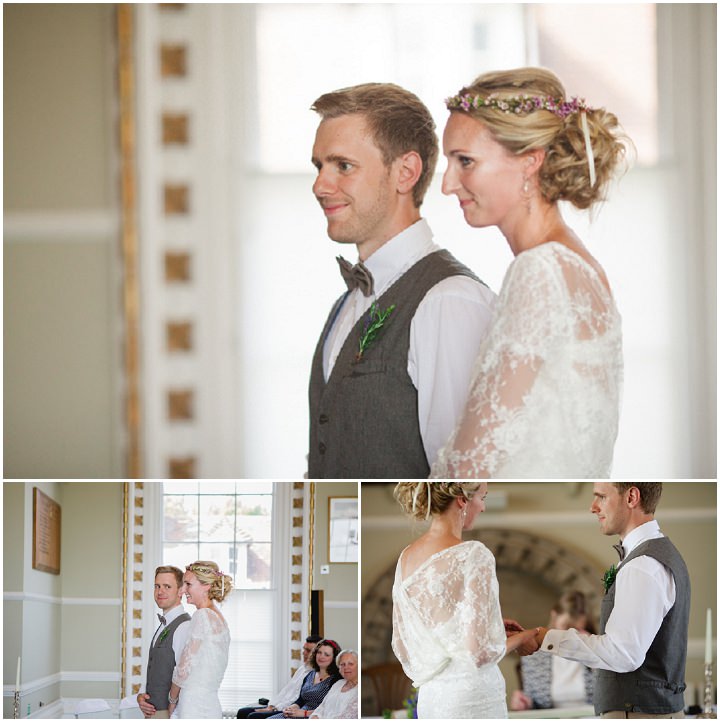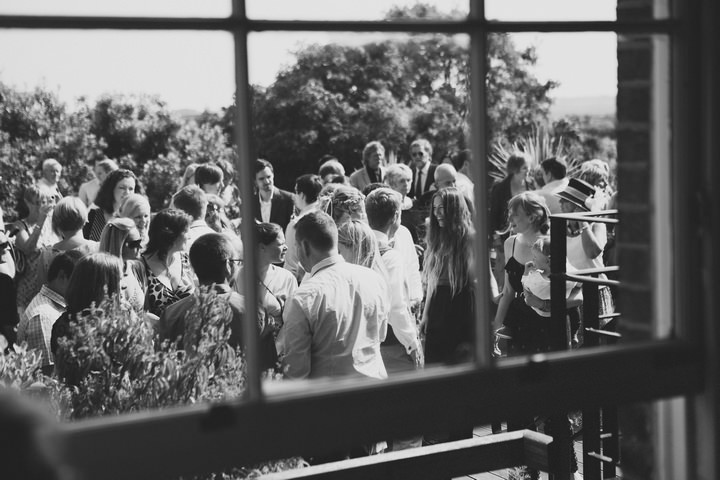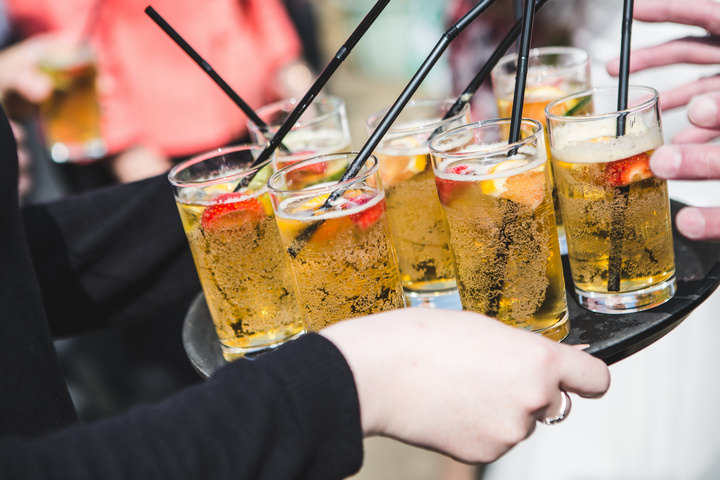 Theme or colour scheme
Our theme was 'Darling Buds of May' / Country Fair, our colours were pastel sweet pea colours with fresh greens and foliage.
Flowers
I am is a keen gardener and flower enthusiast and the flowers on the day had to be just right, lots of colour and fresh greens were really important and were a key source of decoration at both the ceremony and the Reception.
The flowers were arranged in the 'just picked from the garden' way, lots of cottage garden flwoers, herbs and wildflowers to give the fresh green look.
I particularly wanted flowers in my hair and the clever florists made delicate floral crowns of tiny pink wax flowers that complimented the simple earthy look that I was going for. The bridesmaids also had the same floral crowns and looked really sweet with them in their hair.
The flowers were provided and arranged by Angel Like Flowers, a local talented florist duo who both certainly delivered spectacularly!
Decoration
Bunting, Fairy lights, Cotton Ball lights, Coloured Ribbon and glass votives filled with flowers or tea lights, inside the marquee we suspended paper pom poms. An abundance of flowers were the main decoration inside the marquee.The field adjacent to the garden was turned in to a 'Glamping' camp site with 3 beautiful sumptuously furnished Bell Tents, with one being a Honeymoon tent for the Bride and Groom.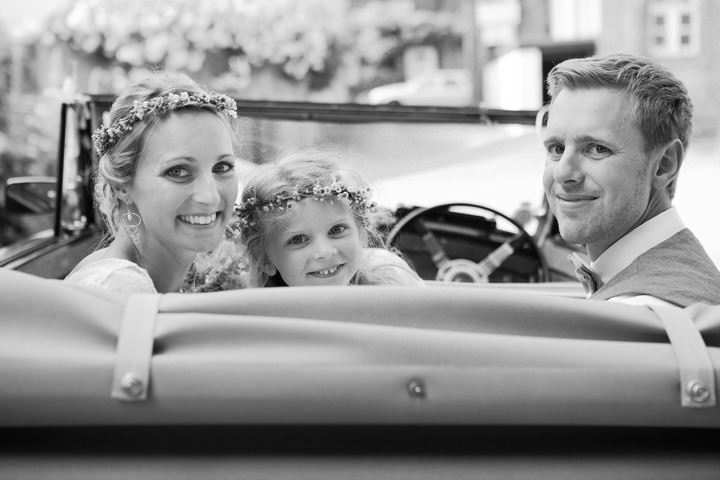 Food
Hog Roast supplied the fabulous meal, complete with Salads, fresh bread and of course the delicious locally woodland reared Pork and the most mouthwatering crackling ever!! Followed by meringues, fresh summer fruit and cream that Lucy's mum made!
Wedding cake
Sam's super talented mum designed and made the delicious cake and the most incredible 'edible' icing flowers that looked just amazing. She didn't stop there and made a chocolate cake in the form of a 'basket of flowers' all completely edible and delicious!
Entertainment
At the ceremony my nephew, a talented singer /songwriter Kane Whitney played the guitar and sang 'IRIS' as she walked down the aisle, which made the moment even more intimate and magical for the couple. At the Reception and Evening Party we had a fantastic live acoustic band called The Hares who are based in London. Really lovely guys, incredibly helpful and accommodating and really fantastic music that got everyone on the dance floor and we danced the night away!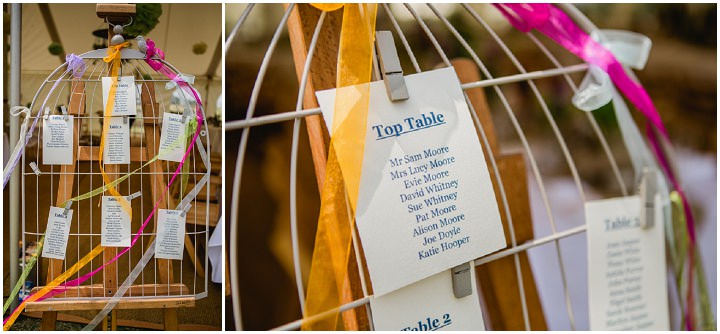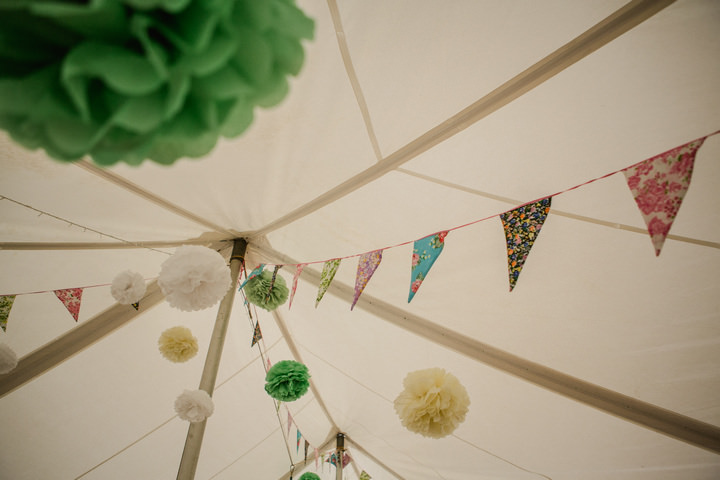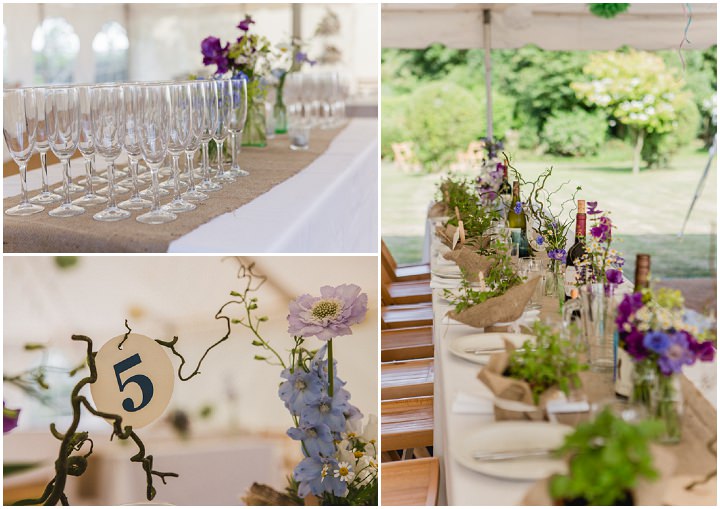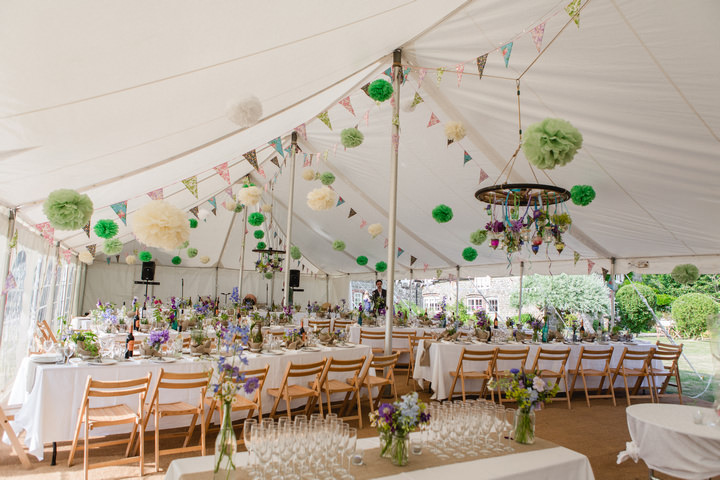 Buy or DIY you're Stationery?
Our stationary was designed and printed ourselves and we certainly saved doing it this way!
Personal and handmade touches
• The main touch that was a real success and work really well as a focus inside the marquee, were the two wooden cart wheels borrowed from Lucy's parents' horse cart, which they removed and suspended inside the marquee and hung jam jar tea lights and glass votives filled with flowers and interspersed with coloured ribbons hanging down. As it grew dark in the evening they became giant rustic disco balls!
• The wedding favors 'Herb Pots' were grown by Lucy from seed and carefully nurtured until the big day and then decorated with hessian and ribbon for the final touch!
• The land rover a family heirloom and childhood car of Lucy's was carefully placed to be incorporated as one of the wedding guests / decoration and provided a great play toy for the many children that attended the wedding and also a great prop for many pictures.
Special moments
There were not specific special moments or highlights of the day because the whole day was the highlight of our lives and made even more special because we had our beautiful daughter with us and all our gorgeous close family and friends.
But if we were to pick a specific highlight it would have been hearing the registrar say "I can now pronounce husband and wife" and of course our animated first dance to HeyHo by The Lumineers.
Biggest surprise
The biggest surprise was getting back from the ceremony to the reception, to find out that Pippin our gorgeous Lurcher dog had (slightly prematurely!) delivered 7 healthy beautiful puppies at 3.30 pm the time Sam and I said 'I DO' … what a fantastic wedding gift!! Of course we could not let that moment pass without pictures of Lucy in her wedding dress tucked between her knees delivering the last puppy!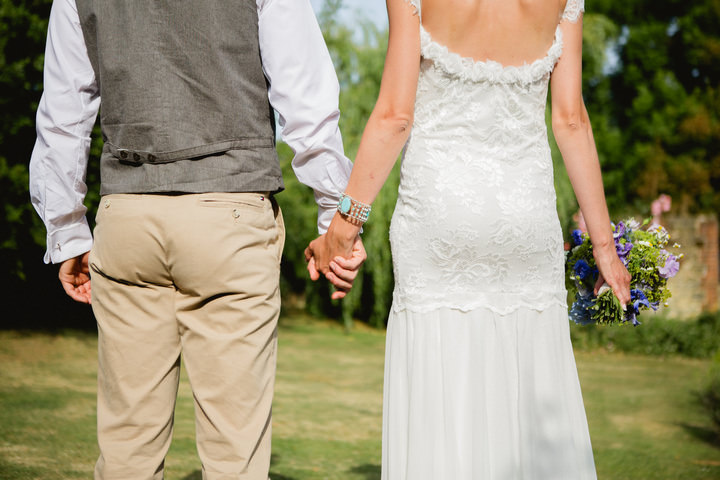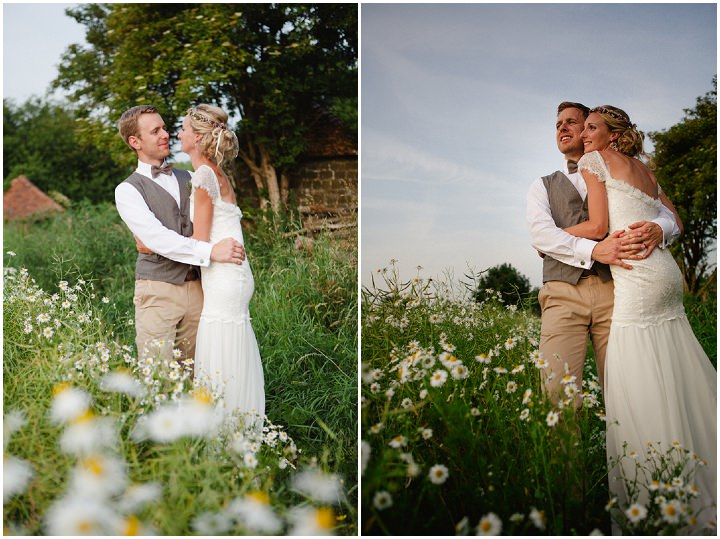 Advice for other couples
Try and do as much DIY as you can and get inspiration from Pinterest, Magazines and wedding blogs. It really helps to make your day as unique and personal as possible and also keeps the costs down. Take your time and try and keep to a realistic budget. Ours went wrong because we were not realistic in the first place!
Tips for the day, Allocate jobs for people (family and friends) in advance have a list of jobs and tasks that need doing and insure that you both have nothing to do but enjoy the day from the minute you wake up.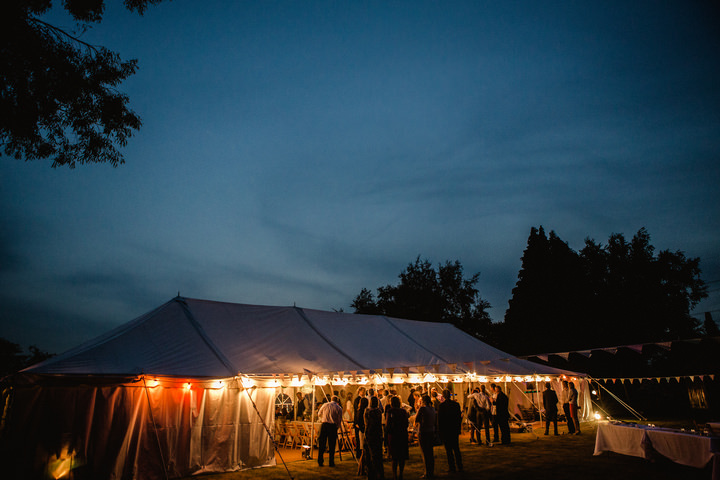 Supplier Shout Outs
For more information on Nicki's work go to
www.nickifelthamphotography.com
[email protected]
FACEBOOK 
@Nickifoto
01243 587517
'I'm Nicki a fun & friendly wedding photographer based in West Sussex but happy to travel.  My approach to weddings is very relaxed.  I love to capture the day as it happens, my photos show real moments and true emotions that all my couples treasure forever.  When not shooting weddings I love to hang out with my family of 3 gorgeous boys and 3 old dogs and my wonderful, very soon to be husband, Steve!'