Today's wedding is a gorgeous marquee wedding set in the heart if the Sussex Countryside. It has been sent into me by  Jacqui of  Jacqui McSweeney Photography who is based in Brighton.  The bride Kat is half Greek and the Groom Andy is from New Zealand, which explains the flag photograph! The reception was held in the parents garden which had a lake,
woods and a swimming pool! which I'm sure you agree make some beautiful photographs! as well as being in the parents back garden there are lots of DIY elements to the wedding and lost of personal touches that Kat did herself, which all went towards a very personal day for everyone involved.
I love the relaxed nature of this wedding, having a marquee wedding really does mean you can taylor the wedding to your own tastes and requirements, there are lost of lovely little details, but most of all I just think the setting is perfect….a lake, a swimming pool and a wood…..what couple wouldn't be happy with that?
Full names
Kat Dragazis and Andy Kivell
How did you meet?
We met in February 2009 on a ski holiday in Verbier, Switzerland and started dating each other a few weeks later.
Date of wedding
Saturday 30th July 2011
Location
The service was at St Margaret the Queen Church in Buxted and the reception was at my family home in East Sussex
What made you decide to get married where you did?
It was a really easy decision for us. We both wanted a relaxed family wedding where we could choose all the details we wanted such as the wine, food and music so a marquee in the garden was the obvious choice. I really wanted a traditional English style pole marquee purely so we could run fairy lights and a garland of fresh flowers round it, which I knew would look stunning. Once we decided on the reception being at home we decided to get married at St Margaret the Queen as my parents had been married there forty years previously. We even had the same organist that they had to play during our service, which was a really special touch to the day.
Who was your dress by
It was a beautiful Grecian style gown by Suzanne Neville
And the suite?
Moss Bros.
How would you sum up your day?
A beautiful country garden wedding surrounded by all our most dear friends and family, combining the best of British formalities with the relaxed traditions of Greece and New Zealand.
Did you have a theme or colour scheme?
The colour scheme was based around the bridesmaids dresses – sage green.
Did you have any personal touches? Or things that you did yourself?
I really enjoyed designing all the personal touches and as the reception was at my family home, we had so much freedom to choose the little details that made the day so special. There is a strong Greek tradition of giving guests bombonieres – 5 sugared almonds representing health, wealth, happiness, fertility, and long life so I made these and the table names which were little silver stars tied round each person's wine glass with a ribbon. We gave the wedding a travel theme, which began back in January when we sent out a luggage label save the date card. On each table there was a vintage picture frame with a photo of a place we'd visited and postcards for guests to write a message on and then post into my Granddad's old brown leather travel case. My sister-in-law Sarah designed out table plan (your destination), which was drawn on a large blackboard and easel, chosen because I am a teacher. We dressed the marquee with pretty bunting and hung solar powered fairy lights and little candles from tree branches. Children helped themselves to little pouches of fish food to feed to coy carp in the lake or played on the swing or in the tee-pee. We were able to bring our Greek and New Zealand influences to the menu with Spanakopita (spinach pie) to start, followed by lamb and Pavlova all washed down with some spectacular Pinot Noir and Sauvignon Blanc – from New Zealand of course!
How many guests?
150 guests (including about 15 children)
What were your special moments?
Driving back from the church to the reception in a vintage Rolls Royce Phantom stealing a few precious moments alone as 'husband and wife' and being waved off on honeymoon by fifty of our closest friends and family the day after the wedding.
Is there anything you would do differently?
On Sunday we invited some of our closest friends and family back for a relaxed BBQ and pool party but as our flight for South Africa left at 7pm, we had to cut the party short and leave at about 3. Although we were so excited about our honeymoon it was great to be able to relax and catch up with the people we had missed talking to at the wedding and on reflection we would have left the next day.
What advice would you give any other couples?
Try to leave some time during the day to just relax and enjoy the wedding as it will go so fast and having a marquee reception at home is fantastic for being able to choose exactly what you want but be prepared for the extra work when compared with using an external venue.
What was your biggest surprise of the day?
That despite all the worries about what could go wrong, everything came together brilliantly on the day and it didn't rain!!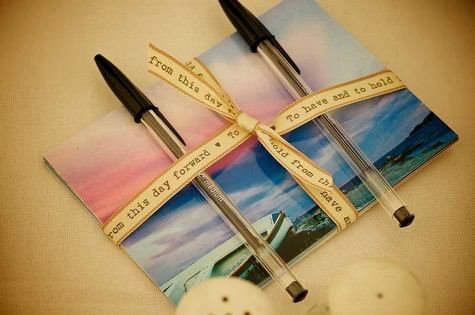 Thank you to Kat and Andy for letting me share their wedding photos with you all and. May wish them many years fo happiness together. I hope you love this wedding as much as I do
Big Boho Love
Kelly x
Suppliers involved in the day:
Make up by Laura Ceiris Barrow – [email protected]
Hair by Ollie Blackaby – www.hmhair.co.uk/salons/brighton
Marquee by CountyMarquees – www.countymarquees.com
Catering by Countryside Catering – www.countrysidecatering.co.uk
Photography by Jacqui McSweeney –  www.jmcsweeneyphotography.co.uk
Videographer by Chris Smith – www.positiveanglemedia.com.
Music by The Lowdown – [email protected]/myspace.com/thelowdownuk
For more information on Jacqui's Photography services go to:
www.jmcsweeneyphotography.co.uk
www.jmcsweeneyphotography.co.uk/blog/blog
[email protected]
01273 888537 / 07810 522810
TWITTER
FACEBOOK