I was contacted by Wedding Ideas magazines to give them 3 things that every Bride was asking for in 2011 to be featured in their future editions. I talked about wedding wish trees, outdoor games and sweetie tables.
In this months edition (January Issue 90) in the Top Trends for 2011 feature on page 182 you can see a couple of my ideas in print: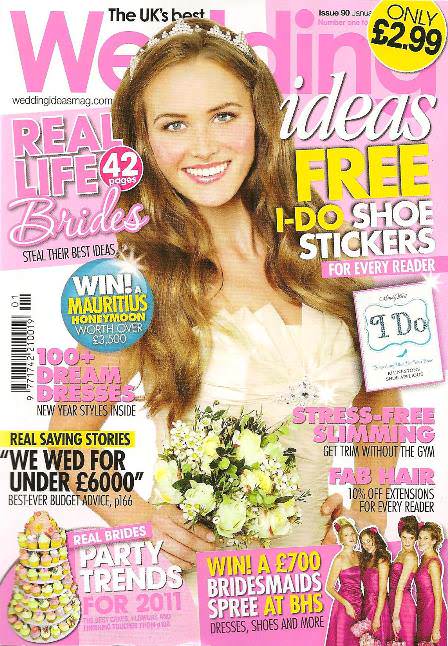 I've sent some more articals off to the magazine, so lets see if they get printed…fingers crossed!!