As you know the Blog also has it's own Wedding Directory in the Form of Boho Loves – Fabulous Suppliers. And if you didn't know this, where have you been?
The Directory is a hand picked list split up into suppliers and regions making it super easy for you to find the perfect Boho supplier for your wedding day. The Directory was started in January so it is still in its early stages but it is growing every week. Just to make life that bit easier for you and to make sure you don't miss any of the wonderful suppliers that are getting added to the directory each week I give you a little run down of who I have added this week.
If you are a supplier and you are interested in getting onto the the directory then email me  [email protected]  for an application form.
At the Wedding Film Studio we love flexing our creative muscles. Whether your wedding's in snowy London at Christmas, a marquee in a sunny meadow or a white sandy beach somewhere exotic, we can guarantee you unrivalled image quality and a record of your day you'll treasure forever.
We'll capture all the tears, laughter and magical moments in the most unobtrusive way possible, with no posing or cheesy awkwardness. Weddings are our passion and we'd love to talk to you about your plans!
More information www.boho-weddings.com/wedding-film-studio
My name is Rebecca Lindon. I fell in love with photography at 12 years old when my father gave me a Pentax film camera and helped me set up a makeshift light room in our attic. A lot has changed in photography since those days but I still love the magic of working with film as well as exploring the constant developments in digital photography.
After spending 10 years as a music journalist, I found myself picking up my camera with a renewed enthusiasm and since then have been photographing beauty in all its forms…. weddings, babies, families, fashion, maternity and boudoir.
I work primarily with natural light and on location. I strive to capture portraits that are flooded with light, love and passion. Presentation is equally important to me – what good are beautiful photographs that are stored on a disc in an office drawer? I collaborate with artisans from around the world to create albums, prints and the prettiest storage boxes that deserve to be shown off.
More information www.boho-weddings.com/rebecca-lindon-photography/
An online cash wedding list, where couples can also create their free wedding website. Founded in 2007, it has become Europe´s most popular online wedding list. Couples can transfer the funds contributed in their list to their bank account, giving them the freedom to use the money as they wish.
More information www.boho-weddings.com/zankyou/
Beach Weddings Bournemouth is a truly unique venue; being the only place in England in Wales you can legally take your vows right on the sand. With the gorgeous award winning West Cliff beach and stunning views across the bay, Beach Weddings Bournemouth is the perfect setting for a romantic and relaxed wedding.
More Information www.boho-weddings.com/beach-weddings-bournemouth
Wedding DJ services from festival accessory and club night, Disco Shed.  'So good I danced too much and my feet were swollen for days afterwards'  'Just so perfect, exceptional mixing, entertaining and lovely.   'A.M.A.Z.I.N.G!!!!!! Words can't describe, but you ROCKED!!!!!!"
More Information www.boho-weddings.com/disco-wed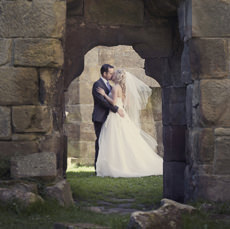 Danby Castle is North Yorkshire's most unique wedding venue.  Having created over 100 bespoke weddings with our highly experienced team, your wedding is in very safe hands. Our dedicated team work closely with our couples and we have made some fantastic friends over the last five years.
More information www.boho-weddings.com/danby-castle-limited
So if you are interested in getting yourself added to the '

Boho Loves' Directory

email me 

[email protected]

  for an application form.
Have a Good Weekend
Big Boho Love
Kelly xx