A couple of weeks ago I had the pleasure to meet Henry from Your Marquee a relatively new marquee Company based in York but covering the whole of the UK.
You may think that one marquee company is very similar to the next one but after meeting Henry I realised that this isn't the case. Henry set up the company a year ago and since then it is obvious that he has totally thrown himself into his work. The results are fantastic and his company has certainly made it's mark so far, covering not only weddings but large corporate events as well.
It was great to meet someone with such vision and drive and I whole heartily look forward to working with Henry in the future.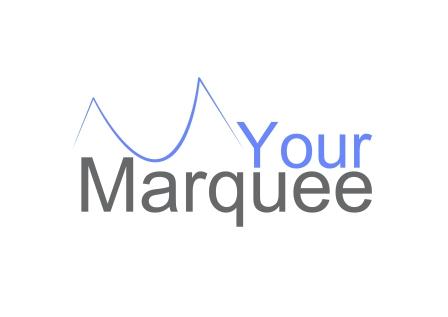 Henry says about the company:
'Your Marquee Ltd was set up by myself and a good friend after working for another marquee hire company for four years while at University. We were practically running the other company and were (and still are) very well known in the industry. What surely makes us different from our competitors is our attention to detail and the quality of our marquees which are unrivalled. Were also very unusual in that myself and my business partner were both drawn in to the wedding industry from the city. I myself was a corporate solicitor and my business partner a top head hunter. This obviously means we are sticklers for attention to detail and the name of our company reflects our passion to make each individual wedding personal to that couple.'
chocolate lining incorporated in the design of the marquee

As well as putting packages together for weddings, the marquees come completely bespoke. You can mix and match the size you have, with different coloured linings, different coloured carpets, furniture, starcloth backdrops, dance floors………the choice really is endless.
Henry will come and meet you at your marquee site and talk through all of you options, so each wedding is as individual as you want it to be.
Interior Sofas….just one of the options you can pick from.
black starcloth
a choice of doors and roofs to pick from

Henry also says:

'A Your Marquee reception is one important step to ensuring your wedding day is a day to remember. We understand that planning for and organising your wedding day can be a very stressful experience; however, at Your Marquee we aim to make this an enjoyable experience, one to remember. It really is exciting!
At Your Marquee you will be assigned a personal Project Manager who will be with you every step of the way, providing you with free advice right from your initial contact. This means our Project Managers are best placed to lead our erection team. The Your Marquee construction team are dedicated and take their time to ensure every last detail exceeds your expectations.
We can provide you with design ideas which can be as tailored and bespoke as our combined imaginations. To illustrate our recommended event solution and so that you can imagine this in your own head, we provide CAD (Computer Aided Design) drawings of your marquee layout.
Your Marquee has affiliations with a number of stately homes throughout Yorkshire which can provide the perfect backdrop to your wedding celebrations. Imagine those pictures!'
white dance floor
unique solutions for any event

I have already recommended Your Marquee to my brides and grooms, I really think they are an excellent company with an excellent ethos! Hard working and determined to offer first class customer service.

If you would like more information about what they can offer you go to:
www.your-marquee.co.uk
www.your-marquee.co.uk/blog
07528 863 445
01904 700 566