What better way to dodge the winter blues than with a huge dose of sunshine in the form of this lovely Lake Garda wedding. It has been sent into me by Craig Goode who has captured the day beautifully. With a relaxed feel this intimate wedding oozes sunshine, vintage DIY touches as well as a whole lot of personality!
'Relaxed Italian wedding and very personal with everybody taking part in some way.'
Emma and Luke who were married on 1st August. 'The ceremony and reception were both held at Malcesine, Lake Garda in Italy. It was one of my dad's favourite holidays – I have great memories of him there and Luke's family are Italian. Because we both no longer have our dads here, we wanted an intimate feel but instead of being reminded that they were missing… it would be more like a holiday atmosphere! We had 37 Guests and 3 children. Then we had a party in the UK (Derbyshire) with 80 guests, it took about 14 months to plan but that's because a) we had to save money and b) because I designed and made a lot! And we organised the Italian wedding ourselves without a travel company!'
How they met
We met in a local pub when I came home to visit 5 years ago but later discovered we were at the same 'mother and baby' groups when we were 2! We found a newspaper cutting that we were both featured in!
The proposal
Luke took me out for a picnic for his 30th birthday so I wouldn't have guessed in a million years! On his birthday on a Tuesday in February!?! He also asked my mum and because my my dad is no longer with us. He used my Dad's wedding ring to ask me!
Why did you choose your photographer?
We have always loved Craig's work, we love his informal and intimate style. Everybody always looks so relaxed and he gives so much attention to each tiny detail.
The dress
I designed the dress myself and my friend's mum made it. I also made my hairpiece.  Which I am currently setting up a website for so I can design and  make more individual bespoke pieces for brides!
The suit and bridesmaids
Luke's suit was from Paul Smith and the groomsmen wore vintage ties from Liberty.  The Bridsmaid dresses were from Coast, H&M and Monsoon as I wanted the bridesmaids to have their own individual styles to match their personality
Theme or colour scheme
I didn't want a colour theme, I didn't want a theme in general but I guess one evolves naturally? So I guess it was travel? I designed boarding passes and boat tickets for the wedding invitations and luggage tags for name places
Food
We had our reception in an authentic Italian restaurant, this meant lots of aperitifs – 8 courses and a traditional tiramisu for our actual wedding cake (when in Rome and all that)
Entertainment
We had a string quartet for the service and aperitifs at the castle and we had a band for our party at home
Flowers
I wanted a 'country handpicked' bunch of flowers, bright with lots of different bold colours I had poppies, lavender, vintage pink roses, purple thistles and blue anemones (I had fake ones of theses because they weren't in season) And the button holes were freesia's with lavender
Decoration
I made bunting out of all of my grandmas fabric I have kept for years and I made heart confetti out of old Italian maps and we had a vintage suitcase with vintage hankie chiefs in for the service and we had old vintage Italian postcards in a suitcase for our guest book. We also had old family photos hung up so our loved ones who are no longer with us felt part of the day.
Personal/DIY touches
I made all of the decorations I have mentioned above and I made little thank you poem tags and name places as vintage luggage tags with individual badges for each guest and I made my hair piece and my garter! Oh and I designed and made all of the invites
Special moments
The string Quartet played Loui Armstrong 'wonderful world' when I walked in and The Beatles 'all you need is love ' as we left the castle. This was a surprise arranged by my mother in law as they told us they couldn't play it! Also the entire village followed us when we left the castle. Another amazing memory was when we all got on the boat all of the other boats beeped their horns
Advice
Just make sure that when it gets to even a week before the big day you enjoy every moment, because it wont all go to plan but no one else will notice, just go with it and enjoy every second because it will be over in a flash! If we could of we would have liked to have sneaked off for a quiet drink after the service before the meal
Biggest surprise
I received a beautiful fruit salad for all of the bridal party and lots prosecco for us and the groom's party on the morning of the wedding from our good friends who couldn't be with us! And I received a beautiful big bottle of Chanel No 5 from Luke! I was told that everyone will be lovely and it will be amazing but even knowing that it didn't prepare me for how unreal and dream like it would be! It was like a film! I thought I would cry on the day but I was too busy smiling! Truly worth every second of stress and panic leading up to the big day… truly the best day of our lifes!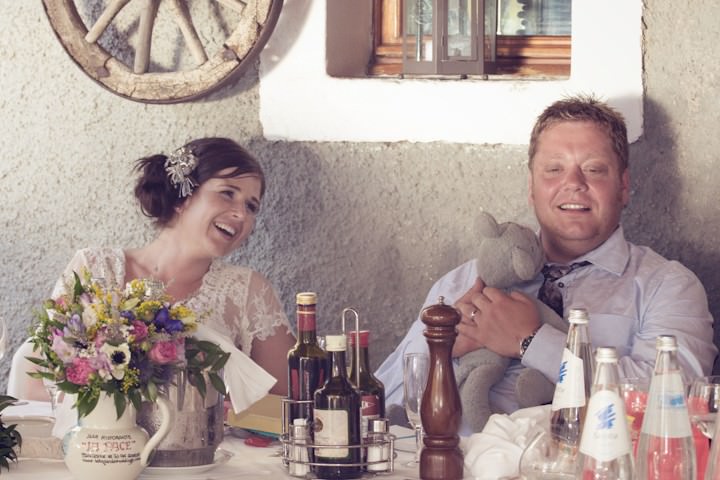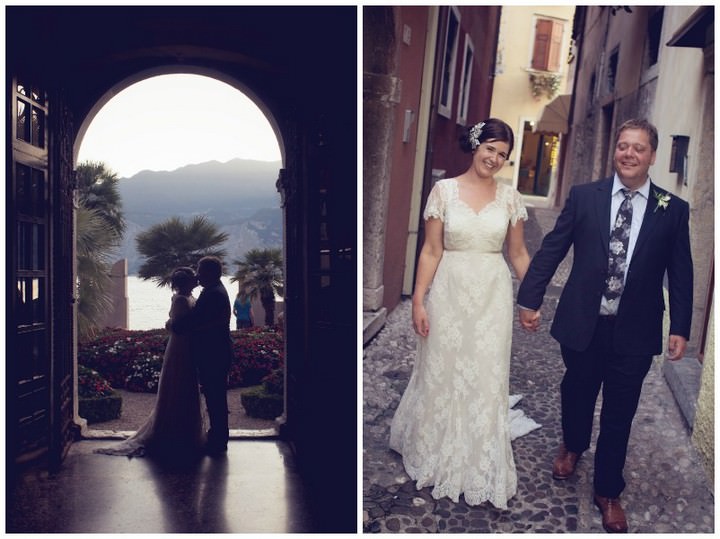 Supplier Shout Outs
For more information on Craig's work go to:
www.mr-and-mrs-wedding-photography.co.uk
[email protected]
FACEBOOK
Phone number – 07970299089
My style of photography is very relaxed and natural; if I can I try and not influence the day too much. I like to stand back and capture all the special moments and details that make up the story of the wedding day. I try and stay away from gimmicky shots, I feel that good composition and capturing special moments of interaction between people is the key to really capturing the day in a nice way. I do spend a lot of time editing and colour grading the photos afterwards but I try and keep the photos looking natural and not too overly produced, I sometimes give them a bit of vintage edge but I don't push it too far because I do think that could make them look dated in 10 years' time. I shoot almost entirely on digital but I still love the aesthetic of film so often will take along one film camera from my collection and shoot a roll throughout the day.
[jprel]