Today I would like to introduce you to one of my newest sponsors Dewan Demmer from Dewan Demmer Photography. Dewan is originally from South Africa but moved to London in 2011 with his family. He is now carving out a solid career in wedding photography and by the sounds of it loving every minute.
In order for you to get to know Dewan better he has answered a few questions for me and has shared with us some of his favorite images.
I'll hand the Blog over to Dewan……………
'I was born in South Africa, and it was in South Africa, between the open wide veld and tumultuous oceans that the love of photography was realised and given space to grow. It was a natural and inevitable step that I started my career and business as a photographer. I have been fortunate that in my adventures I have had the opportunities to have traveled to many African countries and my share of European countries.  Each destination has left its mark and engraved itself upon the way I see the world and ultimately my images. I have yet to climb a mountain or dive the barrier reef, and still have so many people to meet. So I work each day to get myself closer to that mountain and friends to climb along side me. The decision to move to London happened in 2011, and with that it has been a roller coaster ride as business and family moved across the ocean. North London is now home to my photography business, but am happy to shoot on location anywhere in the UK.'
What made you start your business?
I spent a number of years hidden behind a desk bashing away at a keyboard all the while looking out the window, when there was one. I knew this was not who I was and I needed to make the change. In 2010  holding tightly to my camera and having a little faith, I stepped away from my desk, and I have not stopped to looked back.
How would you describe your style?
What I can say with certainty is that it all starts with the moment. The moment I press the button I am trying to capture not only what is happening, but also the emotions of those involved. I do like trying to catch the cheeky side of a person, that little or large cheeky bit in us all, and once I know how to bring that bit out, then the hard bit is over. While the 'where' is always important to me it's the 'who' and 'why' that stands out and I feel it shows. I have been described as 'artsy!' by a Kiwi friend of mine.

What is your biggest achievement so far?
Literally running one of the weddings I was photographing. Half the family was involved in a motor vehicle accident between the church and the reception. Luckily no one was injured, but it was after dark by the time everyone had arrived at the venue. I ended up having to run the event in order to get the bride and groom the photos they needed as well as the first dance, cutting of the cake, and the throwing of the bouquet and garter and not forgetting all the family photos! It was a bit of a nightmare but in the end it turned out to be a fantastic evening with some great photographs and memories.
What makes you different to your competitors?
Wow. Now isn't this the million dollar question? I would say it's the fact that I let everyone be themselves. With so much going on, I make sure that all the important bits are taken care of and then I let everyone relax. It's also the service from beginning to end. I want everyone involved to feel comfortable knowing that when the dust settles, I will be a call away for anything they need. This really puts a person's mind at ease and that's important to me.
What do you enjoy most about your job?
Getting out there and meeting people is really the main thing. I have the opportunity to meet so many interesting people, and form relationships that live on long after the Wedding day. Each day is a new adventure for me. How can that not be anything but exciting ? Oh and my morning coffee at my kitchen table looking out the window.
What sort of couple do you think you attract?
Easy going and fun.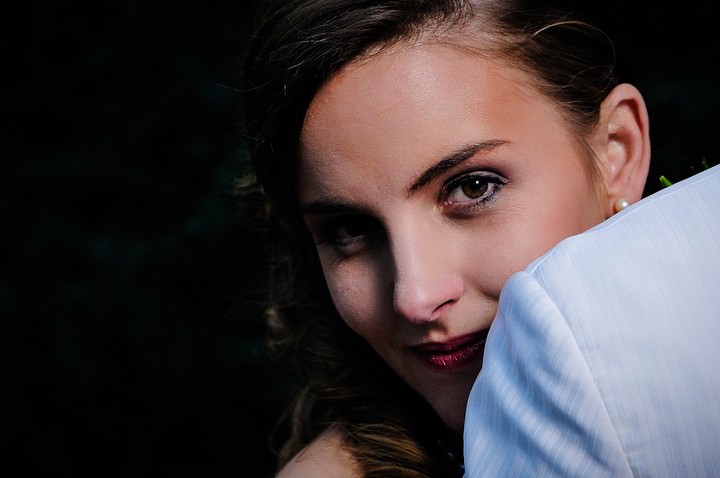 What would be your ideal wedding to work on?
So many people would opt for an exotic location, somewhere sunny. Now don't get me wrong – that sounds brilliant, but it would not be the ideal. I think it would be a big family wedding in a country house close to the sea. The best mix of a great natural location coupled with grand and beautiful architecture. Of course this would be nothing without a great fun-loving couple who would be the absolute centre of it all.
Dewan Demmer Photography
http://dewandemmer.com
FACEBOOK
TWITTER
07716 361 862
*This is a sponsored Post*
♥  You can read more Show and Tell articles on the Boho Blog HERE  ♥