THIS COMPETION IS NOW CLOSED.
CONGRATULATIONS TO:  ANGELA, LUCY, AMY & VERITY
Today I'm delighted to tell you that I have I have 6 PAIRS OF TICKETS TO GIVE AWAY!! to the East Midlands Wedding Event With A Difference run by the lovely ladies at Save The date magazine.
If I'm honest with you I'm not a huge fan of wedding shows, a lot of them are pretty dull and much of  muchness! However 'The Wedding Event With A Difference'  is amongst a handful of wedding shows that I am happy to put my name to. The ladies work so hard to make sure it's a varied and interesting show and have really made a name for themselves at delivering a first class show with first class wedding suppliers.
The show takes place on Sunday 14th October from 10am – 3.30pm at The Roundhouse in Derby. It's a beautiful venue with exposed bricks with a modern light feel to it! last year I exhibited there and had a blast, unfortunately I'm on holiday when the show is on again other wise I would be back.
So what can you expect to see?
The venue is split up into themed zones, so making your experience much easier! There will be 80 stands of creativity, inspiration and wedding pretty as well as a goodie bag for the first 300 brides.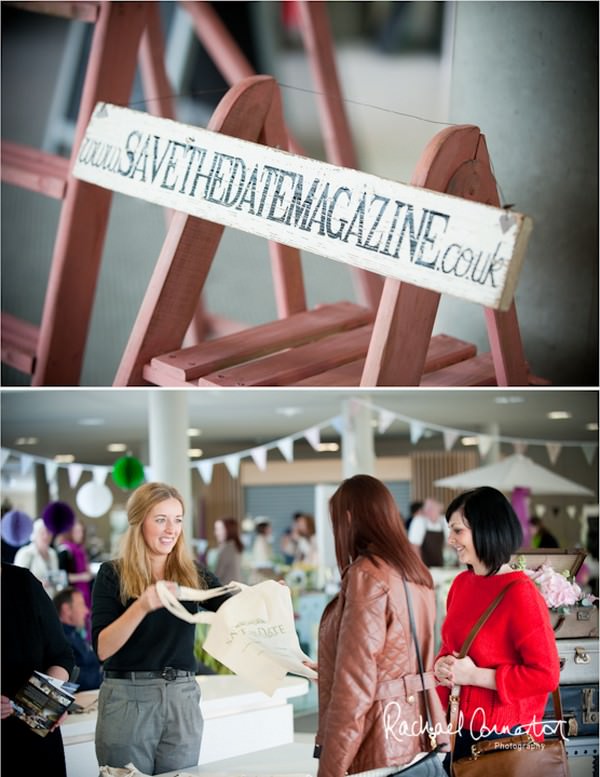 The different zones include:
♥ The style lounge
♥ All things pretty
♥ The vintage corner which includes live hair demonstrations, jewellery, crockery and head wear.
♥  The speaker's corner with live demonstrations and advice from wedding specialists throughout the day.
♥  If you fancy a break then there's the pop up tea room or you can even celebrate your recent engagement with a glass of champagne!

♥ There is of course a fashion show full of the latest bridal trends, which takes place twice throughout the day,
♥ And you can leave your man in the 'Blokes Corner' while your there.
So if you want to go, here's your chance as I have 6 PAIRS OF TICKETS TO GIVE AWAY!!
1) Leave your name in the comment box below and tell me how many pairs of tickets you would like
2) Make sure to fill in your email address so I can contact you.
Terms and Conditions
♥  The competition will run from 26th September – 3rd october
♥  The winners will be emailed on Thursday 4th October and they will need to get back to me by Saturday 6th to confirm other wise another winner will be picked.
For more information and to view the list of exhibitors go to
www.savethedateevent.co.uk

Tickets are priced at £5.00 per person or at a group price of £16.00 for four. Tickets on the day will be available but at an increased rate.
The Roundhouse
Pride Park
Derby
DE24 8JE
Free parking on site, Catering and refreshments will be available throughout the day

[jprel]