Back in May I featured the pyjama wearing pre wed shoot of Amy and Liam shot by Shelly from Toast of Leeds and today I am delighted to feature their Harry Potter Wedding. Yes, I said Harry Potter! The couple are mad Harry Potter fans so they decided they wanted to incorporate this love into their wedding to make sure it was totally them. Throw in a whole bunch of DIY details and some vintage bits and bobs and a rather impressive Yorkshire barn and you have the recipe for a great wedding!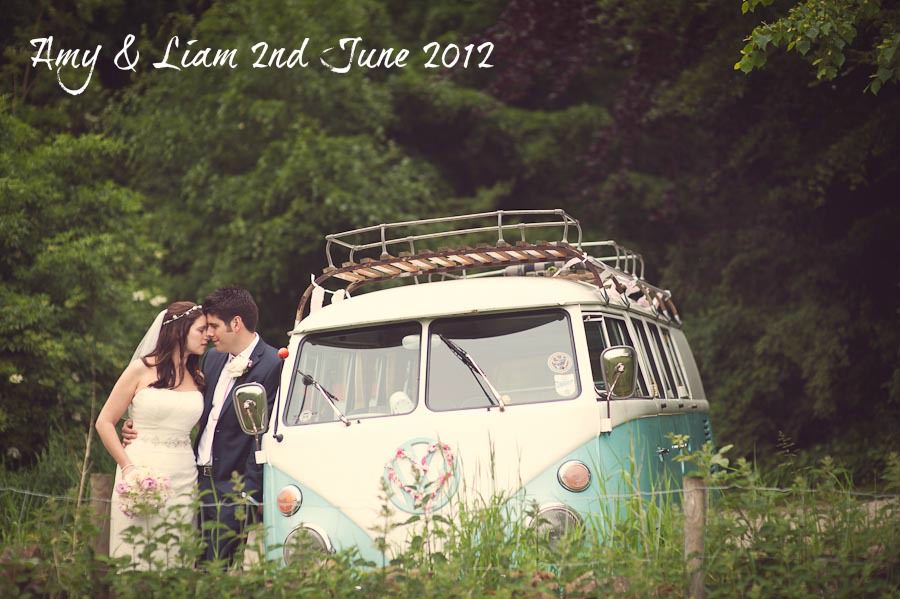 Amy and Liam were married on 2nd June 2012 'The ceremony was at our local little church, sacred heart in Ilkley, presided over by the fantastic monsignor Keiran, who made everyone feel welcome and relaxed. The reception was at the beautiful East Riddlesden Hall in Riddlesden near Keighley. We had around 100 day guests with  20 of children. Then another 40 in the evening. We planned the wedding for 18 months because we wanted time to save up and have the kind of wedding we really wanted.'
'Our wedding was Wonderful, that's the only word I need'
How they met
Liam and I have been together for 12 years! We went to school together and first properly spoke on a school trip in 1999 and were friends from then. We started going out in April 2000 after a snog at my friend Sally's party. We've been together ever since despite me spending 5 years at uni in the southwest and Liam being in Durham or Leeds! When I came back from uni, we bought our little house in Ilkley and our little cat Molly.
The Proposal
It was Christmas morning 2010 – Liam and I always make a big deal about Christmas because it  is always my favourite day of the year! We opened all our presents and then Liam said he had a special present for me and pulled out a beautifully wrapped little box – with a diamond ring in it and asked me to marry him! We were both still in our pyjama's. We then drank a bottle of champagne and spent the day with both our families drunk on champagne and happiness!
The Venue
We both wanted to get married in our local church – it just felt more official to us! When we were discussing reception venues Liam really wanted a reception in a barn. This was probably the only big wedding decision he made. He generally let me get on with all the planning exactly as I wanted so I just consulted him with 'wedding meetings' every now and then and as long as I kept to budget, he was happy with the arrangement! I mean what credible boy would actually care about chair covers! Anyway, I humoured him with the barn idea and we were blown away by the amazing Airedale barn at East Riddlesden Hall. It was the second place we looked at but we just loved it and it 'felt right'!
How did you choose your photographer?
Shelly was recommended by East Riddlesden Hall (along with a couple of other photographers) and when we saw her photos we just loved them. I have friends and family who got married 5 or more years ago and all their photo's are stiffly formal line ups. I thought Shelly's photo's were like editorial shoots from a fashion magazine and that was so refreshing compared to what I thought wedding photo's were supposed to be like!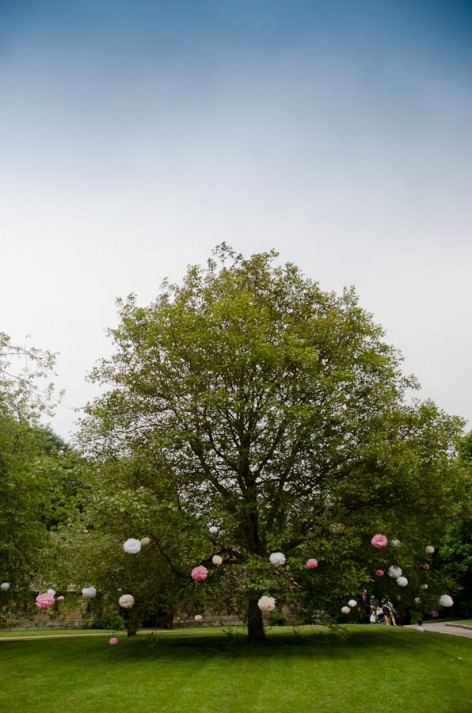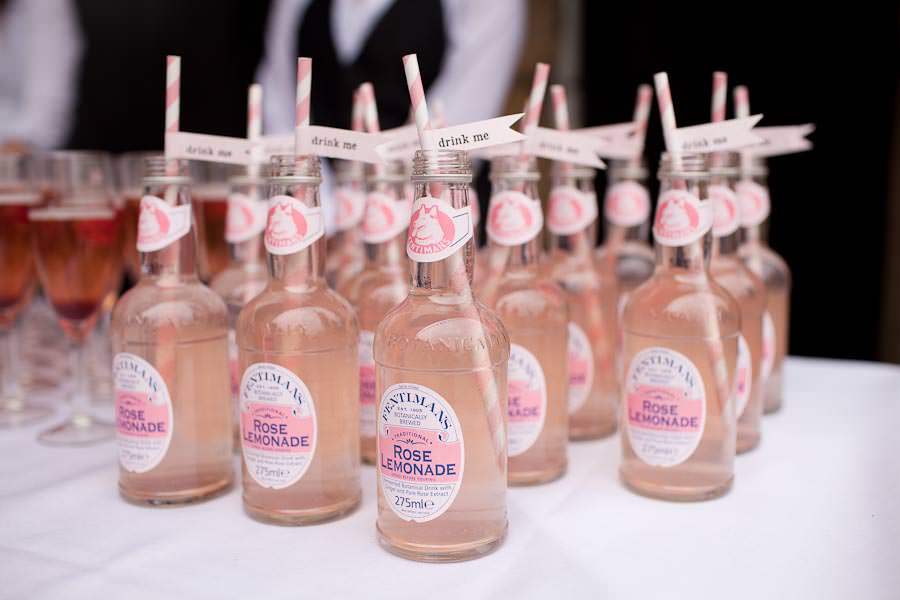 The Dress
My beautiful dress was by Lusan Mandongus from Ava Rose Hamilton in Silsden. It was the first wedding dress shop I visited and I loved the it! The staff were so lovely and helpful but I didn't find my dress the first visit. I then proceeded to frequent all the bridal shops in west Yorkshire – some good, some bad. I then went back to the lovely Ava Rose Hamilton with more of an idea what I wanted – and with their help found my perfect dress. All vintage, lace, sparkly, frothy loveliness. The day after the wedding, I asked Liam if he liked my dress, he said he never really looked at it so I put it back on and made him look properly. I also got my veil from them last-minute – I was going to borrow one and just wear it for the ceremony but I loved it so much I didn't take it off all day! I had white and silver Irregular Choice shoes with a beautiful flower on them and a pair of glittery blue heels. I bought both as I couldn't decide but the blue ones weren't as comfy so I wore the Irregular Choice.
The suit and bridesmaids
I thought I didn't want matchy matchy bridesmaids dresses as they are all individual and can wear what they like, but I pretty much did the exact opposite of this and went for 5 matching dresses! They were from Coast (in the sale) in a discontinued line so we had to pretty much ring every Coast store in the country to get 5 of them in the right sizes. Then 2 of them needed adjusting. I just thought they were beautiful, kind of 50's style, party dresses.
For the suits we stuck to the non matchy matchy theme and said the ushers and dads could just wear any suit – although most of them were navy blue. Liam's was navy and from Ted Baker. He looked very dapper!
Theme
We had a bit too many themes really; vintage, Harry Potter, kid friendly, English tea party – but they all came together beautifully on the day!
Food
Me and Liam love Sunday dinner and we love having people round to our house to cook it for, so we decided to try and recreate this at the wedding. Just 11 tables of it! We had sharing antipasti platters which were delicious, followed by a roast joint of beef (to be carved by a nominated carver complete with a chef's hat) and bowls of veg to share. The concept of sharing worked really well and the waiting staff were amazing, pandering to every whim of one or two fussy guests!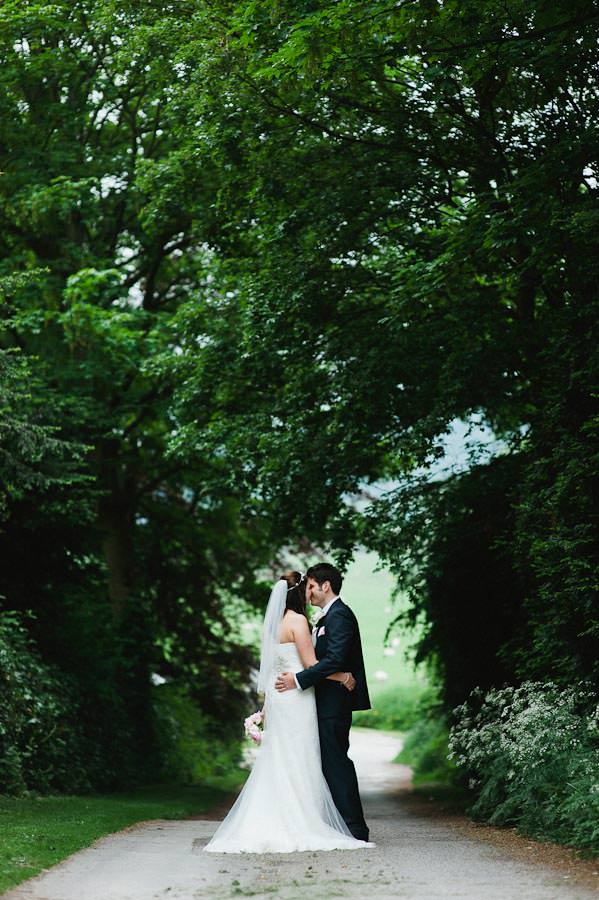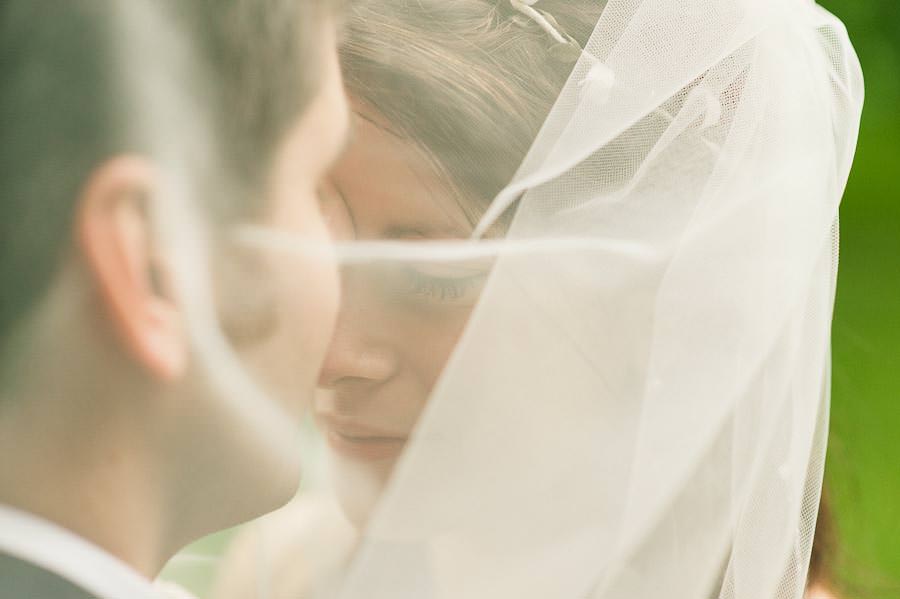 Entertainment
From early on we knew we would have a child friendly wedding – I am the youngest of 5 and I have 13 nieces and nephews! I also have lots of friends with kids. I love them all dearly and wanted them to be part of the wedding. To keep them all occupied we planned some fun stuff for them. We had lawn games and an area in the corner of the barn with blankets, toys and a pop up circus tent for the little ones! We made party bags for them to play with at the tables. We had an ice-cream tricycle and a face painter –  Jude from Artifaces –  and she was fantastic! She did an amazing job painting all the kids and lots of the adults – including my dad (the skeleton) who I think was 'encouraged' by a few of my mates! The kids absolutely loved Shelly's photo booth in the evening and completely dominated it! I didn't see a child all day who wasn't smiling and seeing their happy faces really made our day! Entertain the kids and the parents will have a great time too! Oooooh I almost forgot – the sweetie table!! Which we brought out in the evening and went down a storm! Kids were leaving after the party weighed down with bursting bags overloaded with sweets!
Music wise we had our friend Sally play the piano and sing beautifully at the drinks reception. She was wonderful.
Then we had the wonderful Cherie Gears band in the evening who both played live and DJ'd for us. They got us all up and dancing to an eclectic mix ranging from the time walk to arctic monkeys and we loved it!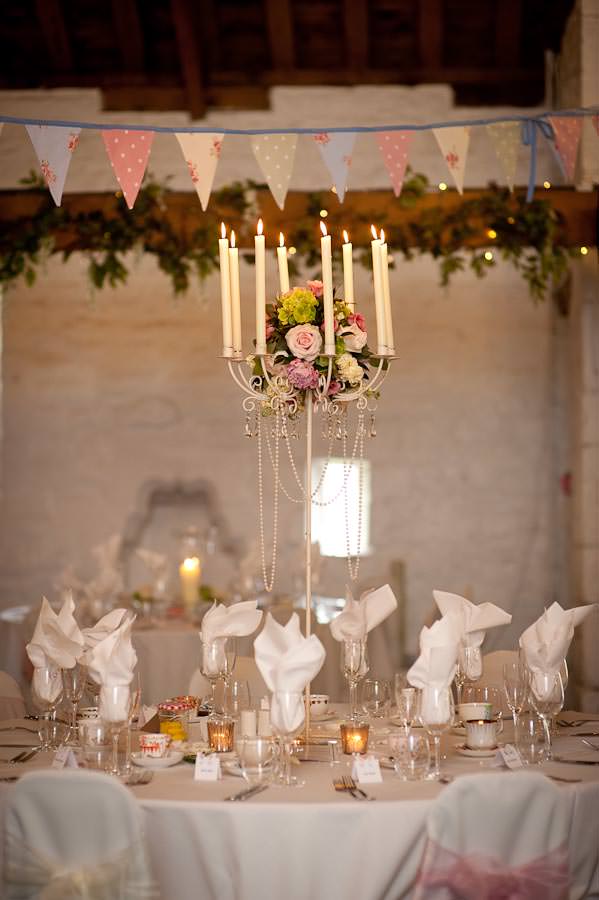 Flowers
Lynne from Stems design did an amazing job! We had peonies, roses and sweet peas in the bouquets for me and my 3 'big' bridesmaids. For my 2 teenage bridesmaids she made wrist corsages from pearl bracelets and fresh flowers. They were beautiful. Then at the reception she made candelabra displays for half the tables and a hurricane vase with a candle for the other half. She also did wonderful thank you bouquet's for the mums!
Decoration
We had always planned that we would decorate the reception venue ourselves. So I built up a vast collection of candles, signs, jam jars, silk flowers, letters, birdcages, vintage suitcases, photographs, lace table cloths, cushions, reams of bunting, paper pom poms and Harry Potter memorabilia. I then had a stern chat with my florist who said there was no way we could decorate the barn ourselves when we were getting married at noon and there was a wedding in our venue the day before – and she was correct! I am so glad she gave me a reality check! So I turned to Rachel from simply vintage and essentially dumped my masses of stuff on her – with a big list what to do with them and asked her to make it look pretty. She absolutely exceeded my expectations and the barn looked wonderful!!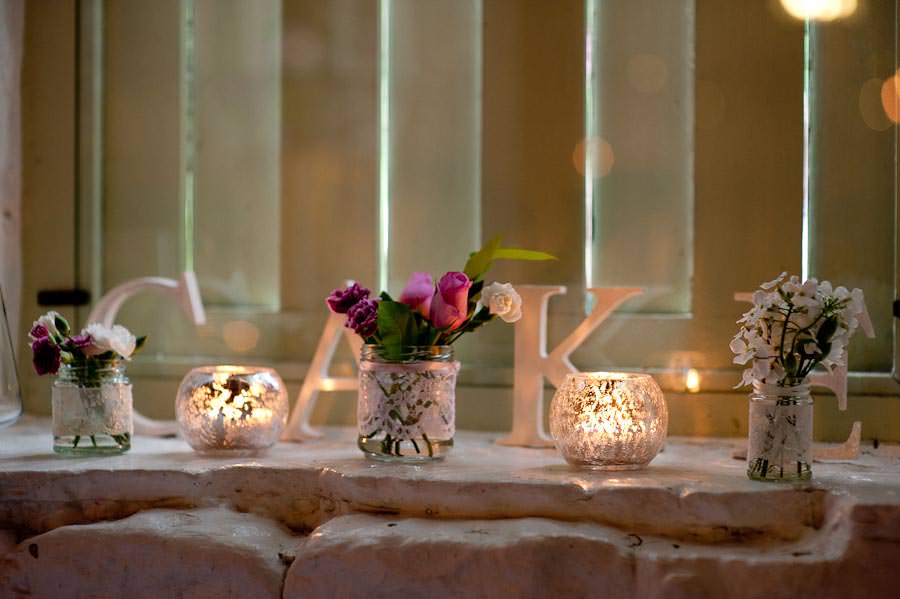 Personal touches
We did lots of things ourselves and I loved having an excuse to be creative.
• My favourite was the 100 metres of bunting! It was the nicest bunting I have ever seen!
• I collected jam jars and decorated them with lace and filled them with fresh and silk flowers.
• I made about 80 strings of mini bunting for the invites and Liam used his IT skills to make the rest of the invites.
• Me and my best friend spent a full day fluffing paper pom poms!
• My absolutely favourite DIY bit was our seating plan. Me and Liam love Harry Potter (books and films) and decided to make our seating plan based on the Marauder's map. Liam did me proud exploring his creative side and spent weeks on Photoshop making the map and then the little labels with footprints attached naming all the guests. We then 'aged it' with tea and burnt the edges – it looked amazing!
Special moments
I loved holding hands with Liam and saying our vows. I loved walking down and back up the aisle smiling at everyone we knew and loved. I loved it when the keys got stuck in the campervan door, it was a bit 'how many ushers does it take to open a campervan?!' I loved it when Liam drove us away from church in the campervan listening to The Beatles All You Need is Love. I loved walking into the barn and seeing it so beautifully decorated and my vision brought to life. I loved standing outside the barn listening to Sally on the piano and watching everyone having a great time. I loved my pink lemonade! I loved the children all laughing and smiling and running around enjoying themselves. I loved the ice cream. I loved drinking tea from a proper china teapot and cup and saucer! I loved it when Liam went to the bar for a drink, and the barman said 'you don't need to pay, the groom's put some money behind the bar', and Liam said 'oh…that's nice of him'. I loved wandering the gardens with my new husband chatting about the day. I loved dancing all night with my friends and I loved wearing my dress!!!! – Can I do it all again please??? If only the ground hog day concept was possible…….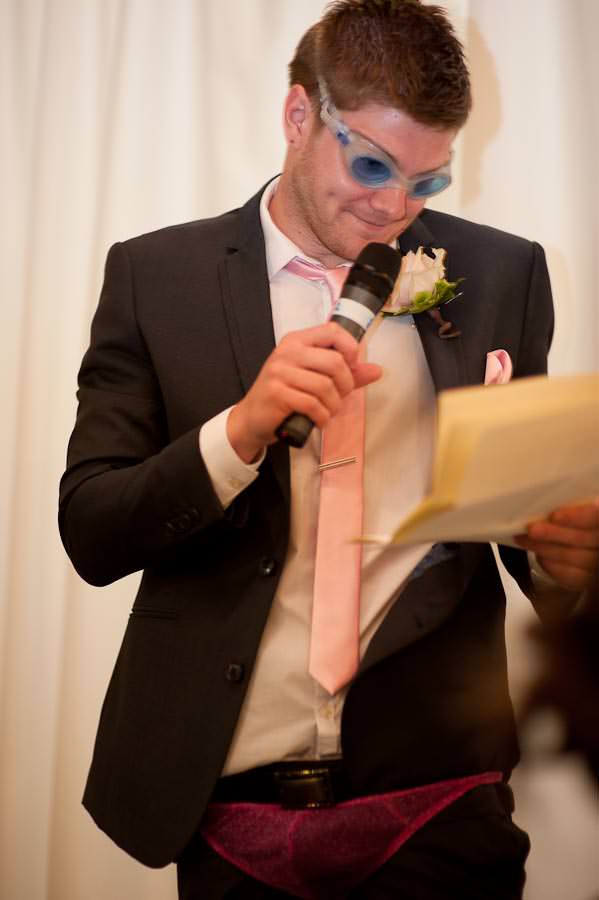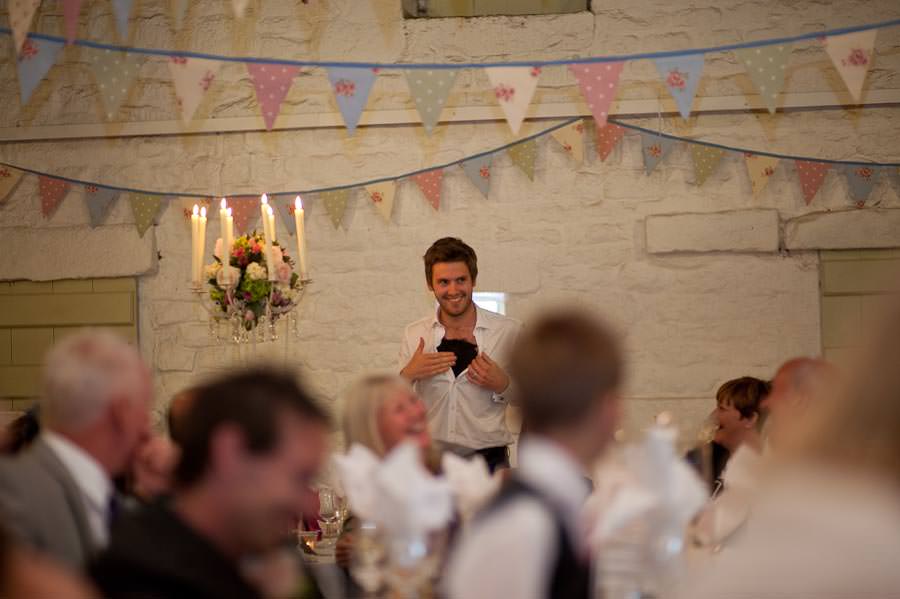 Wedding advice
I would advise other couples to plan something for after the honeymoon and ease yourselves slowly back to normality. Liam and I could only manage a week after the wedding off work so we went on a lovely mini moon to the Lake District. But then when we got home I was a bit sad. It is a bit of a comedown after the wedding so I would just advise people to prepare for this, as I didn't! We're also planning a maxi moon in January or February. So that's something else to plan now!
Biggest surprise
I wasn't surprised with anything. I knew it would be wonderful and it was!!!
Supplier Shout Outs
Our friends and family helped us out so much – big thanks to all the bunting girls – especially mum! Lucy for being a fluffer, connect 4 builder, and doing party bags. Jenni and Ruby for reading so beautifully! Our parents and my brother Jon for being a delivery service with our heaps of stuff! Sally for being a wonderful singer/pianist.  Auntie Amanda for the amazing cake, Auntie Clare for the gorgeous cupcakes, Heather and Graham for the sweetie jars and candles – and Carol for making the sweetie table, being another fluffer, cleaning the house after the wedding chaos bomb had hit and generally organizing and helping me with absolutely everything!
For more info on Shelly's work go to:
www.toastofleeds.co.uk
http://toastofleeds.com
TWITTER
FACEBOOK
[email protected]
0113 3560157
♥  You can see more Real Weddings featured on the Blog HERE  ♥