So this is my last ramblings about last Saturday's rainbow wedding tent, but today it's all about the wedding that we held in the tent.
All day we had people come up and ask us if they could get married in the tent, unfortunately I had to tell them no but when I told them all there was a wedding tacking place that we had already organised every one's eyes lit up!!
Bella and Lorna were the two incredibly gorgeous brides who took part in the ceremony. Bella is actually a good friend of mine, she came out to Ibiza last years as a guest at my wedding, so I was incredibly honoured to be able to help her plan her wedding to her long term girlfriend Lorna.
I had the idea a few months ago when I started to plan Pride and I asked Bella and Lorna if they fancied having a wedding ceremony on the day, I knew how loved up they both were so thought it would be a lovely idea to get them involved. They were delighted to be asked and then the ball was in motion to get the wedding ready for 26th June.
I contacted One life Ceremonies who agreed to write Bella and Lorna their own wedding ceremony and carry it out on the day.
I then contacted Mirage Couture who very generously offered to donate the brides their gowns for the day.
In the Pink Photgraphy offered to take the photos on the day, and Catherine Elizabeth offered to do the hair and makeup…………so the wedding was set!!
I couldn't quite believe how many people turned up to the tent to watch the ceremony, I don't think Bella and Lorna could either!! I cried like a baby throughout the ceremony, which was beautifully written.
Thank you to In the Pink Photography for sharing these pictures with me……..enjoy!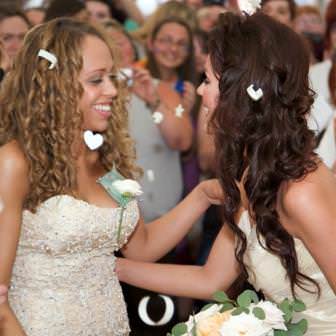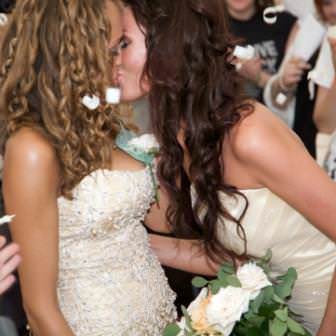 For more information about In the pink Photography services go to:
www.inthepinkphotography.com
[email protected]
07914 070768
And if you would like me to help you plan your own festival wedding, or same sex partnership go to:
www.bohoweddingsandevents.com
[email protected]
07989431821 / 0114 2854532