What can I say about Jenny Packham? Other than if I could go back in time I would have so worn a Jenny Packham wedding dress on my wedding dress! It's hard to say who your favourite wedding dress designer is when you work in the wedding industry when there is just so much choice, but for me it has to be Jenny Packham!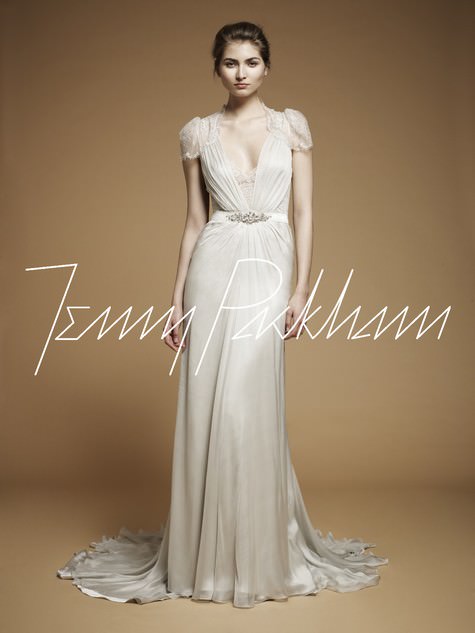 It's no secret that I'm not a huge fan of the big poufy wedding dress, I prefer my dresses to be straight, floaty and simple, with lots of sparkles, which is why JP is just so perfect! So when Chloe from The White Room Bridal Boutique set up her shop last year stocking JP dresses I was over the moon! And when she told me she was holding a JP open weekend in January I nearly wet myself with excitement, and I knew I had to be there.
Lucky for me I didn't have to wait to long as the Jenny Packham weekend is happening next weekend from Friday 13th – Sunday 15th, and what's even more exciting is that Chloe is offering a whopping 10% off any dress purchased that weekend!
Kim from the Jenny Packham office told me a bit more about the inspiration behind the 2012 collection
Jenny Packham's 2012 collection is inspired by a fusion of the iridescence and seraphic beauty of nocturnal butterflies and the dazzling lights of the circus.
Celestial silk tulles, billowing layers of cascading silk chiffon and draped gleaming satins. Exquisite French lace embellished with translucent crystal detailed embroidery, catch the light.
Balletic silhouettes and romantically sculptured corsetry are sprinkled with Swarovski jewels, sparkling like stars on a magical moonlit night.
Luxurious and opulent champagne silvers, delicate golds, soft ivories and glamorous whites paint the collection.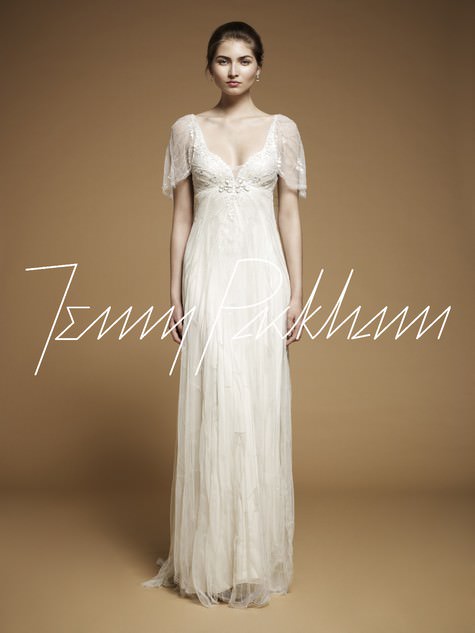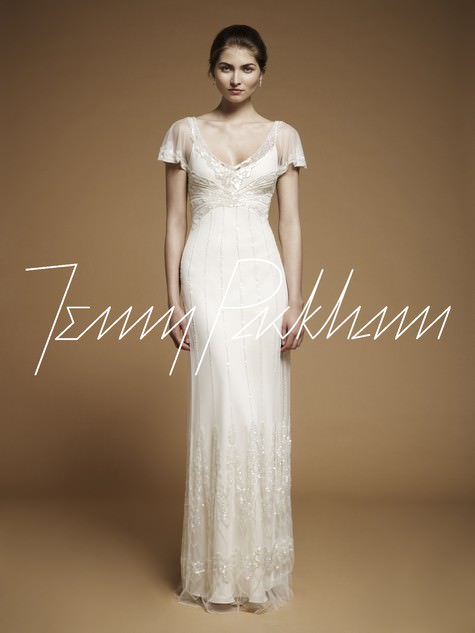 OMG I die! Aren't these dresses soooooooooo beautiful!!
I asked Chloe to tell me a bit more about the open day and what you can expdect
'In regards to the weekend, it's really about offering Northern brides an opportunity for them to see a whole collection in one space, without having to travel or shop around when they like more than one gown from a designer, especially when stockists sometimes only stop a handful of their collections.
The 2012 collection to me is for all of the vintage-glam brides out there seeking their perfect dress that encapsulates the 'vintage' element that was popular in 2011 but also has the elegance and fashion element that I think will win out in 2012. The new collection was inspired by the glamorous 1920′s & 1930′s without being organic and too understated. If you wear a Jenny Packham, you feel expensive, beautiful and noticed. '
We are working on an appointment only basis on both Saturday and Sunday. All brides that buy will receive 10% discount on their gown and we'll have champagne and goody bags too.
I'm going to be there on the Friday checking out the dresses, and maybe trying a few on……that's if Chloe lets me!!
Here are the details to make an appointment:
Chloe Curry – The White Room
0114 2722336
[email protected]
www.whiteroombridal.co.uk
TWITTER
FACEBOOK