Wow what a wedding I have for you today! the first Real Wedding of 2012 so I knew it had to be a good one! and let me tell you this one does not disappoint! Thanks to the super talented James Melia for sending it into me, I am totally in love with James's work, his style is just amazing! his tones, his composition… gorgeous!
And as for this wedding I can not tell you how much I love it! maybe it's because it's a lot like my own wedding and this first shot fo Jenny the bride is very similar to a shot I had taken of me with my wedding in Ibiza. I am also in love with Jenny's hair and dress! perfect Grecian styling for a perfect Greek wedding! and isn't she just the most beautiful bride!
Jenny & Ben Hamer were married on 28th August 2011 at  Eleonas (resort) Zaros (villiage) Crete. They had 40 guests from England, Canada and France.  Jenny and Ben describe their day as 'A week long holiday with family and friends with a wedding thrown in! The day itself was a day full of laughs, (happy) tears and love.'
How they met
And how long have you been together? – We met when we were 13 the first time we saw each other was across the school canteen! We were on and off again through out our school years but really settled down when we were around 15/16 and haven't looked back! We're 28 now so have been together 13 years!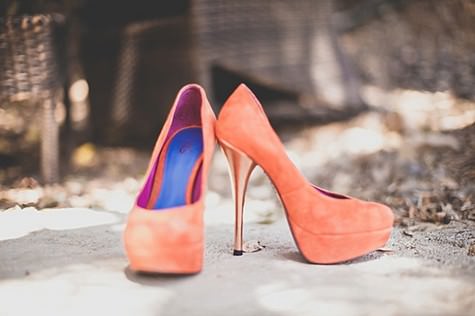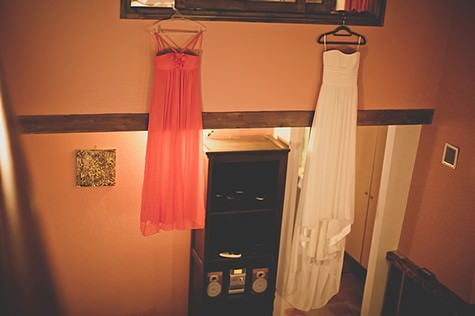 The proposal
'm afraid its not very romantic, it was the day before we left England to move to Canada and Ben told me he had to go out, as I was in the middle of finishing cleaning the house I wasn't very happy for him to leave and have me finish cleaning but he went. When he came back I'd finished hoovering the living room all sweaty and in comfy clothes and he came in and asked me to marry him of course I said yes! Turns out the ring he had ordered had only arrived in fromGermanythat day! He had ordered the ring months before but it had taken longer than expected to come in. Ben had asked my parents for permission to marry me when he ordered the ring so when we went to their house to tell them the news they were relived, it had taken so long for Ben to ask as he was waiting for the ring they thought I had said no!
The Planning
The wedding planning took about a year. On one of our trips home me, my mum and my sister all took a trip out toCreteto look at locations and we found Eleonas. It wasn't easy organising with me being in Canada, most of the guests being in England and having the wedding in Crete and a couple of times we thought we were mad to try make it work but it was totally worth it.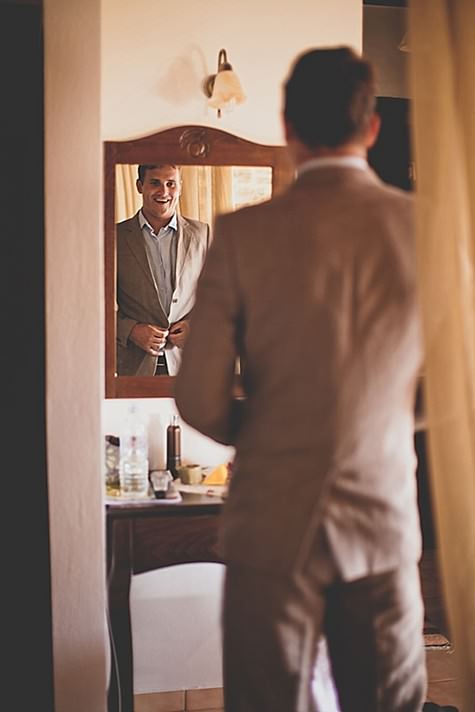 The venue
We have both spent a lot of time in Crete on family holidays when we were much younger, we have also travelled to Crete on our holidays so we have lots of great memories. We live in Canada and having people travel to Canada was going to be too far and we both decided we wanted to get married somewhere hot so we could have a holiday too, as we have both spent many happy family holidays is Crete that was where we decided. We wanted somewhere small where our guests would be the only guests and we wouldn't be interrupted by strangers taking pictures or asking questions so when we stumbled upon Eleonas high in the mountains we decided this was the place.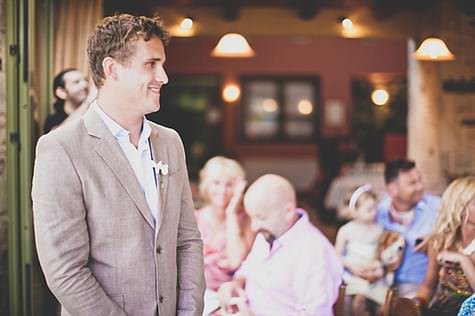 The Dress
My jewellery was all BCBG MaxAzria, the shoes were Kurt Geiger and the dress was Augusta Jones, the short dress I changed into for the dancing was by BCBG MazAzria
The suit and bridesmaids
Bens suit was just off the rack at a Canadian retailer R&W Co and the bridesmaid dress was BCBG MaxAzria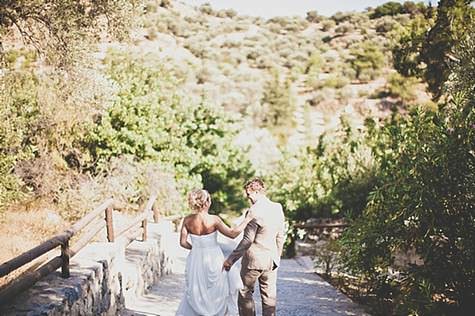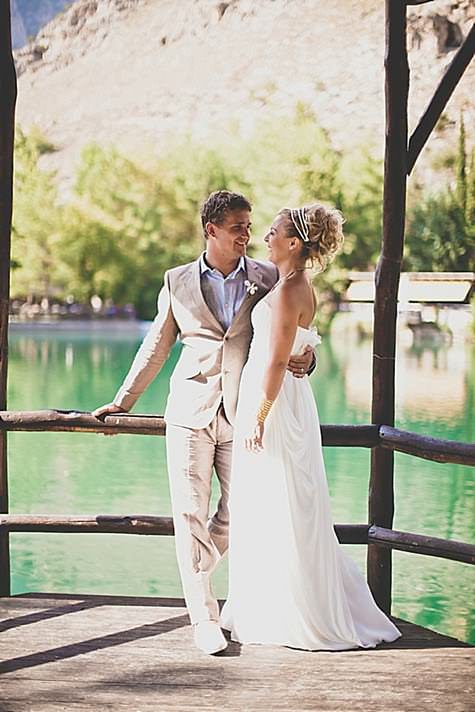 Theme
The whole colour scheme started very early on in the planning as I had bought my shoes first. I am a shoe girl and fell in love with the shoes so bought them, as they are bright orange that really decided the colour route we had to take. As we were getting married abroad in the sun we wanted the colours to be bright and so added in pink, yellow and blue.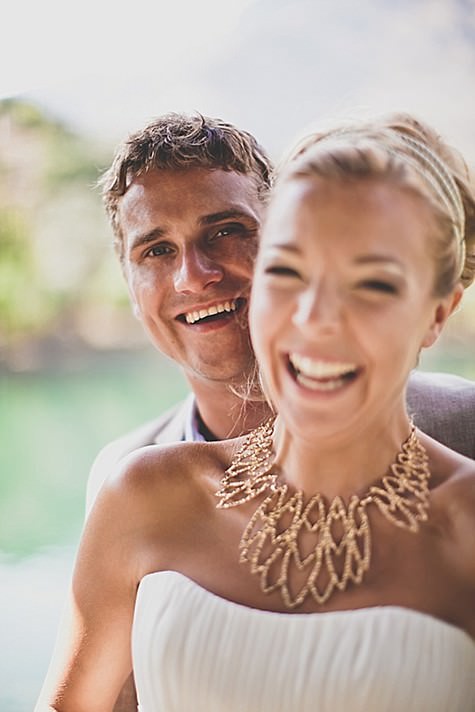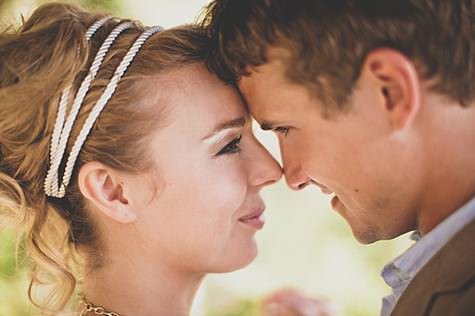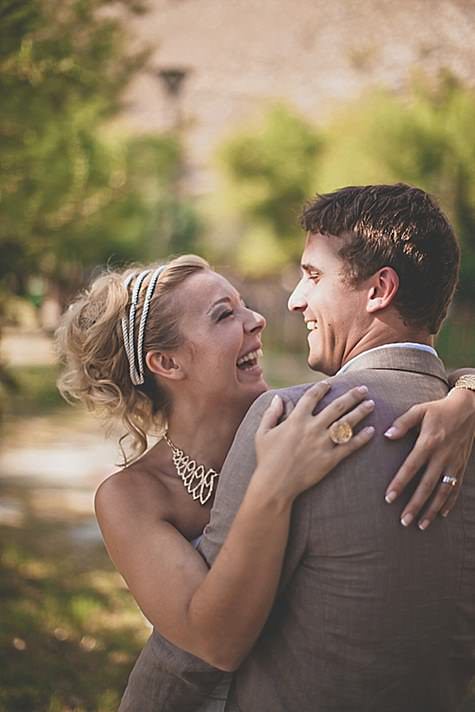 Food
All the food at Eleonas was amazing they grow a lot of their own crops so everything is very fresh and organic, if they don't grow it they buy from the local farmers. Eleonas is a family run business and the mother is the cook and wow can she cook! The options for the wedding day were …
Starter
Dakos Bread (tomatos, cheese and olive oil) –  Village Made Sausage –  Grilled Mushrooms
Main
Lamb with kleftiko potatoes –  Grilled trout with steamed vegetables –  Chicken Fillet with white wine, tomato, basil and feta with rice –  Vegetable Mussaka
Dessert
Chocolate Pie –  Yogurt with Fruit –
I went for the Dakos, Chicken and yogurt and Ben went for the sausage, trout and chocolate pie. Everything was amazing!
Entertainment
We had Greek dancers come to the resort and they performed for 2 hours for us they brought a band along and as Greek dancers do encouraged everyone to get up and join in. Also my brother in law James Smith is in a band at home and a very talented singer, he brought his guitar and got up and did an impromptu set for us which was great!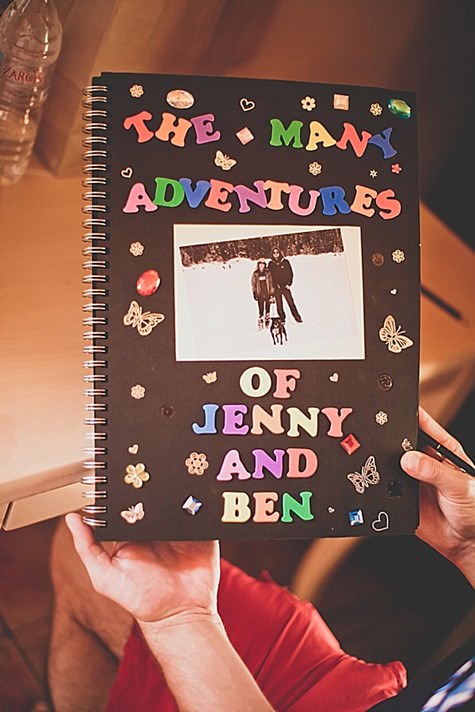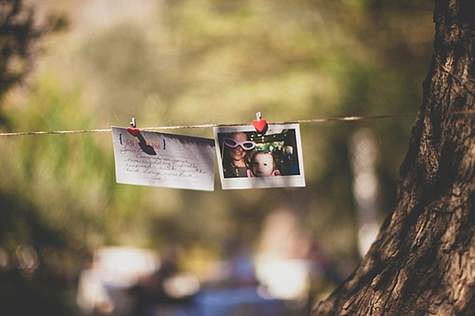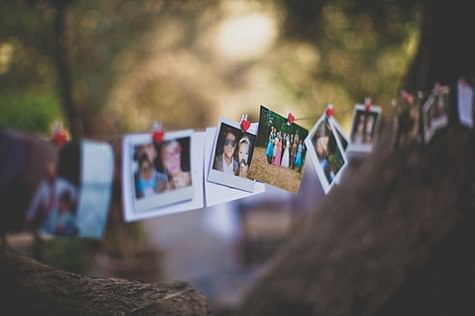 Flowers
As I had really chunky jewellery and bright orange shoes I didn't want bright flowers I wanted them to be understated and classy so I went for white and green flowers including babies breath, chrysanthemums, small orchids.
Decoration
We decided quite early that we didn't want to go crazy with the decorations as the location speaks for itself, however we brought some Chinese lanterns and my friends and I spent an afternoon creating the tissue poms. As well as bringing candle holders to hang from the trees that was about it, we really thought the location was beautiful enough and we didn't want to take away from that.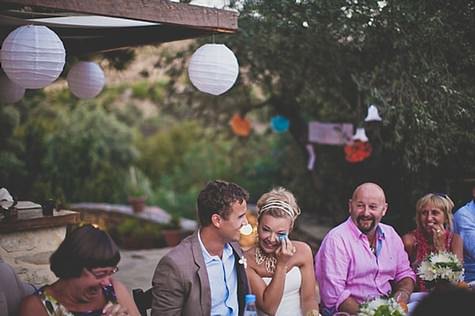 Personal touches
-All the stationary was DIY, we created our own save the date cards, wedding passport invitations, menus and seating cards and chart.
-The tissue poms were DIY
-As well as the props for the Polaroid photos,
-For the Polaroid photos we really wanted to bring some family history to the wedding so we had pictures of our parents and grandparents weddings hanging alongside the Polaroid's of our guests.
-We had a friend in charge of set up for the big day and she enlisted others help to decorate the restaurant area (where we had the ceremony) and the pool area (where we had the reception).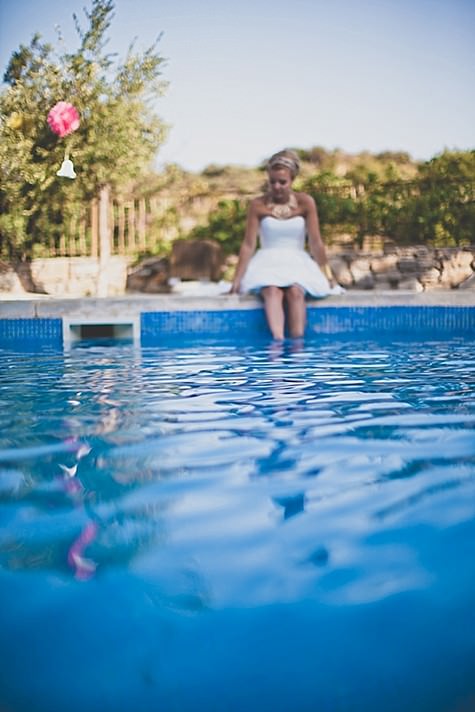 Special moments
There are lots, seeing Ben at the end of the aisle and finally getting married! Another highlight was my sister and her fiancé had a scrap book they presented to us, they had collected photos of us throughout the years we have been together and called it the Adventures of Ben and Jen! They had photos of us with all of our guests and had them write some words to us in the book it's a keepsake that we always look back on.
Another highlight was the speeches, we had the usual speeches from father of the bride and bestman which were great, that was all we were expecting but a lot of our friends wanted to speak so the speeches lasted much longer than we were expecting. We had friends we have know for 15 years get up and speak as well as recent friends from Canada and they all had amazing things to say. The one line that still stands out and can still make us tear up is a very close friend who is in the army said "I don't fight for my queen or my country I fight for friends like you two"  I think everyone at the wedding was in tears at that point!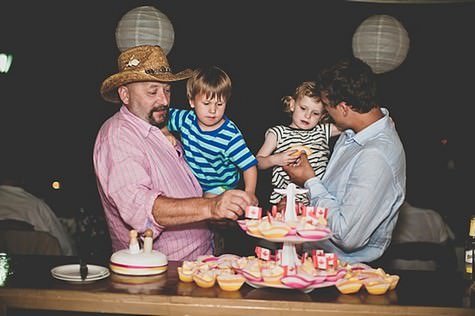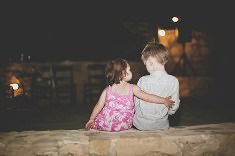 Planning Advice
Keep at it and don't forget that its about you and your fiancé, keep going back to what you two want to ensure you have your wedding and enjoy the day! I heard so often when we were planning our wedding that it flies by but truly it does make sure you take some time to yourselves. We had the opportunity to get away for photos straight after the ceremony which was great.
Biggest surprise
That we ended up in the pool! I had a second wedding dress a short one so that i could dance and not get too hot in and as the night was coming to an end James Melia the photographer asked us if we would jump in the pool as it would make a fabulous photo and we decided to go ahead and do it! After we had jumped lots of our guests decided to do the same! It was a fun end to a great day!
Supplier Shout Outs
For more information on James go to:
www.jamesmeliaphoto.com
TWIITER
FACEBOOK
[email protected]