Happy Friday everyone! Today I am feeling super festive, as I have my first Christmas activity this evening. I am going out for a Christmas night with a group of friends, we are wearing sparkles and eating turkey! Yay!!! Then tomorrow I am off to Chatsworth Christmas market with my best friend and then into the house and gardens to see their Christmas display….I can't wait! What about you, have you started your Christmas celebrations yet? done any Christmas shopping? got your decorations up yet??? Do let me know. For those of you who think it's way to early to be discussing Christmas, today's wedding is for you. Nataly and Kevin were married on 12th February 2022 in Mexico, they held their destination wedding over a few days to make the event itself super chilled and made the whole thing feel more like a holiday! They filled their day with stunning Boho Chic decoration, from dried flowers, pampas grass, macramé details and accents of terracotta. Such a beautiful day! Big thanks to Andre Gouin for capturing this gorgeous day for us and to My Planner Journal for submitting it.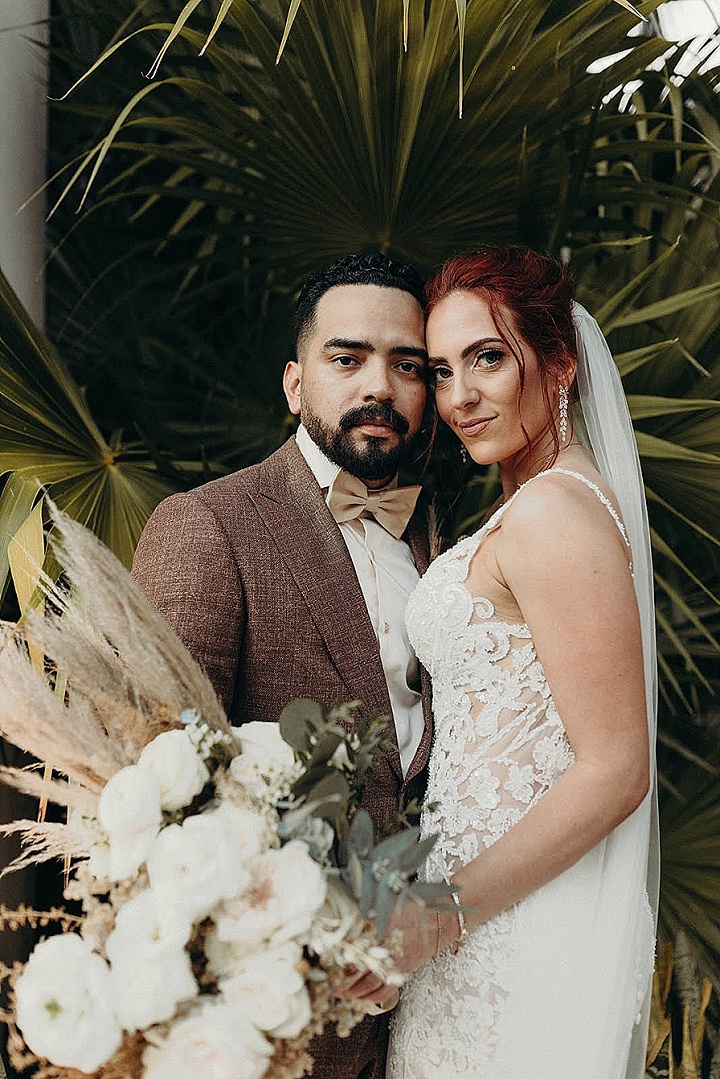 Nataly tells us more about her wedding 
We wanted to make our wedding not only a magical event for everyone to enjoy but as well as a vacation. Everyone got to bond prior to the big day and enjoy the beautiful beaches of Playa del Carmen. Nataly and Kevin both had guests fly in from all over the world for their big day; Argentina, El Salvador and the US.
Our vision for the wedding was very boho chic; using a very neutral colour pallet with pops of rustic colours like burnt orange and terracotta. Lots of dried elements and pampas grass was used for the florals with the mixture of white and neutral flowers. Macramé and linen fabrics were also used in our décor.
Although our wedding was taken place beach front we still wanted to implement a formal attire. We requested our guest to come in Black tie attire.
A couple of things that we didn't cut back on was our photographer, videographer and décor. Memories we can look back on forever were very important to us so we invested in the best photographer and video team. As well as the look of the party, we wanted the vibe to be a wow factor and it definitely delivered our guest were not disappointed.
The entire weekend was a weekend of our dreams, we wish we could relive it every day. The most beautiful memory was the moment we finally saw each other at the altar, we didn't do a first look we kept it a bit more traditional. We were also having all of our friends and family present and celebrating our love.
Our recommendation for couples planning their wedding! HIRE A WEDDING PLANNER if you are getting married in Mexico hire mango weddings, they are the best of the best! Also don't skip out on something you really want at your wedding, you will regret it later. Do your research on vendors to make sure they are suitable for you and your style!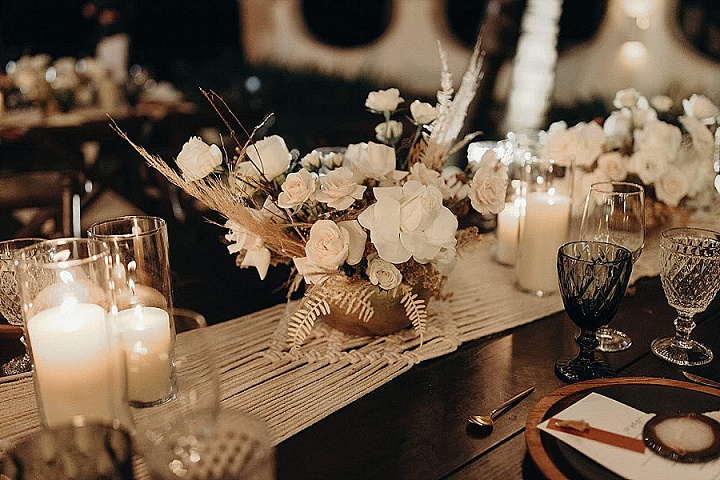 Supplier Shout Outs