Alright, lovebirds, let's talk honeymoon destinations. While everyone's going doolally over tropical beaches and crowded European cities, we're here to pitch you a curveball – Iceland. Yes, you heard us right. Iceland may not be the poster child for honeymoon spots but hold onto your Viking helmets because we're about to convince you that this place is a diamond in the rough, the unicorn of honeymoon destinations. From ethereal landscapes, filled with white walkers, to unique experiences, Iceland's got the mojo to make your honeymoon a legendary adventure. Keep in mind, that to start your Honeymoon in pure lover's bliss, booking your Iceland airport transfers with AtoB is a no-brainer!
1. The Cosmic Light Show: Northern Lights
Imagine this, if you will: You and your better half, cozy beneath the Arctic sky, waiting for the Northern Lights to put on a celestial disco. Iceland's got front-row seats to this cosmic spectacle. Book an Iceland airport transfer and look at neon green, pink, and purple lights dancing across the heavens. It's like a rave hosted by Mother Nature herself, and the two of you are on the VIP list.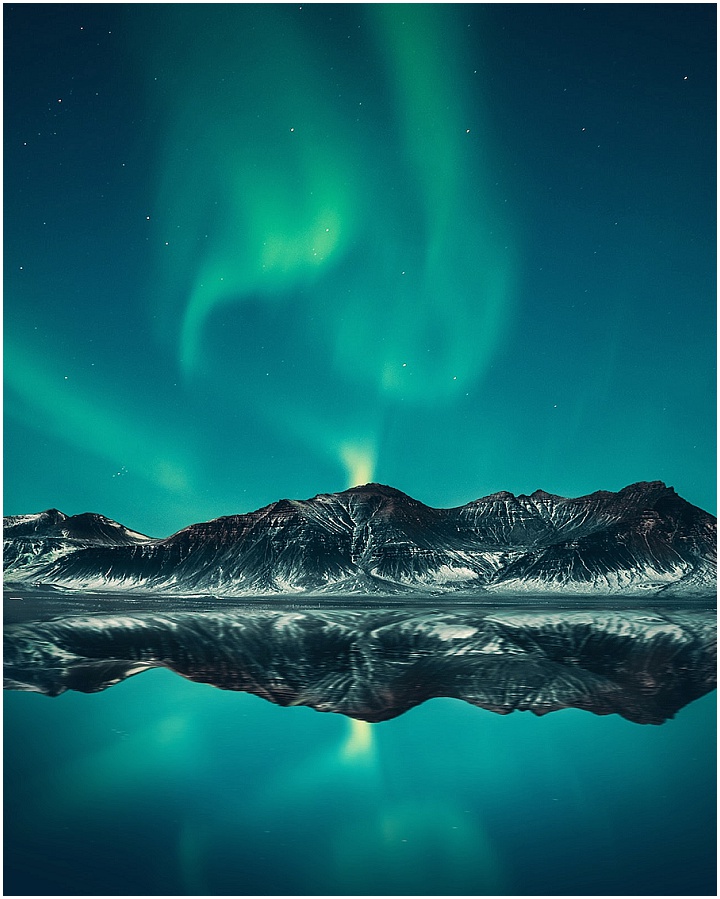 2. Love Soak: Blue Lagoon
Your romantic journey starts with a dip in the Blue Lagoon. Imagine a pool party, but instead of a DJ, you've got geothermal waters, and instead of cocktails, you're sipping on silica-infused H2O. It's like taking a bath in a bottle of luxury. The only thing missing is a rubber duckie – quack!.
3. Waterfall Wonderland: Seljalandsfoss and Skogafoss
Iceland knows how to do waterfalls, and it does them big. Seljalandsfoss lets you strut your stuff behind its cascading curtain of water. It's like your own personal catwalk, but with a wet and wild twist. Skogafoss, on the other hand, is like nature's version of a red carpet – a drop-dead gorgeous backdrop for your honeymoon snapshots.
4. Ice, Ice, Baby: Exploring Ice Caves
Alright, stop! Collaborate and listen – Channel your inner Lara Croft, take an AtoB airport taxi, and explore Iceland's ice caves. It's like stepping into Superman's Fortress of Solitude, but without the ice breath. Crystal formations, ethereal blue hues, and hand-holding in the coolest place on Earth – it's the stuff honeymoon dreams are made of.
5. Icelandic Eats: Traditional Delights
They say the way to the heart is through the stomach, and Iceland has a culinary repertoire that'll make your taste buds swoon. Try some lamb stew, smoked salmon, and even rye bread ice cream (yes, really). Feeling brave? Take a bite of fermented shark (it's an acquired taste) and wash it down with Brennivín, the local firewater. Bonding over bizarre food experiences – now that's love.
6. Thrones and Stones: Thingvellir National Park
Calling all Game of Thrones aficionados! Iceland played a starring role in the series, and Thingvellir National Park is your backstage pass. Book an Iceland airport taxi and come here. It's like stepping into the pages of a fantasy novel, only your love story is the star.
7. Horsing Around: Icelandic Horses
Bond with your beloved atop an Icelandic horse. These sturdy, small-but-mighty steeds are your trusty sidekicks for a romantic horseback ride through the wilds. It's like a scene from a romance novel, where the hero sweeps the heroine off her feet – except you're both in the saddle.
8. Never-Ending Day: Summer Solstice
Planning a summer honeymoon? Get ready for the Midnight Sun during the summer solstice. Picture a sun that just won't quit, and a sky that's stuck on "day mode." It's like having a perpetual spotlight on your love – the world's longest and most epic date night.
9. Cozy Dens and Luxe Lodges
Iceland offers an array of accommodations to suit your honeymoon style, from cozy cabins in the middle of nowhere to luxury lodges with views that could make angels weep. Whether you're seeking solitude, comfort, or a touch of rustic charm, Iceland's got your back (and your bed). And you can easily get to any destination by AtoB airport taxi.
10. Starry-Eyed Moments: Stargazing
When night falls, snuggle up beneath a starlit sky. Iceland's minimal light pollution turns the heavens into your personal planetarium. Share dreams, secrets, and stolen kisses under a celestial tapestry. It's like the universe itself is applauding your love story.
In closing, Iceland may not be the usual suspect for honeymoon destinations, but it's the underdog that packs a punch. From its surreal natural wonders to one-of-a-kind experiences, this land of fire and ice is the perfect canvas for your love story. So, why settle for ordinary when you can embark on an extraordinary Icelandic odyssey? Embrace the unusual, and let Iceland cast its enchanting spell on your honeymoon. Remember, in love and Iceland airport transfer, it's the unexpected that often leaves the most indelible mark. Iceland beckons – will you answer the call?
this is a collaborative post