It's such an amazing time getting married.  #It can also be a very tiring and stressful time so, looking forward to a honeymoon is definitely excited for all couples. I'm not usually one for sitting down and relaxing on holidays so this post on adventure holidays I found very useful and totally appropriate for the kind of honeymoon I would like to go on. Huge thanks again to Tom our resident honeymoon expert for sharing this information with all our Boho Readers today.
I'll pass you over to Tom our resident travel writer………………
The following is a taste of seven great, and often adrenaline-rich, honeymoons for an adventurous couple, looking for something a little different after their nuptials. Not everyone wants to lie by the pool and dissect the big day for a fortnight, and these trips are perfect for newlyweds who fancy something a bit different on their honeymoon…
Hike Across Spain
Go to Spain and quite literally take a hike. Spain has often been described as a world within one country with everything from deserts to beaches to lush forested areas in the green North. All this and more is available when heading off on "El Camino de Santiago" or "The Way of St. James." There are several routes to choose, crisscrossing the country, for an active and adventurous couple to take a pilgrimage of a lifetime. For accommodation along the way, stop off at the often historic and always luxurious Paradores of Spain, or stay in the more humble pilgrims' hostels.
Canyoning in Costa Rica
For adventure in a green and tropical environment, head to Costa Rica, where you can participate in the exciting art of waterfall canyoning or rappelling, along with river tracing, white water rafting and more through the lush and beautiful rainforests of this Central American country (see vacationscostarica.com). Costa Rica's diverse terrain and abundance of natural rivers and waterfalls makes it a dream come true for all adventurous folk and a gorgeous honeymoon location for the newly wed. After the adrenaline is all spent, soak up the sun on a gorgeous beach.
New Zealand Road Trip
Take a drive around New Zealand. Both North and South island have so much to offer. On North Island, consider setting off along the 150 km Forgotten World Highway. Remote and mysterious, your journey will be quite literally full of ups and downs as you explore the rugged scenery in what has been described as a natural roller coaster experience. On South Island, head out from Christchurch to visit New Zealand's highest mountain, Aoraki Mt Cook and for a touch of romance (you are on honeymoon after all) go stargazing at Lake Tekapo, part of the UNESCO Dark Sky Reserve.
Hot Air Ballooning in Cappadocia – Turkey
Head off into the skies over fascinating Cappadocia in Turkey. Slowly floating over these surrealistic and fantastic landscapes is a dream come true, with the pigeon houses and fairy chimneys carved into the unique natural rock formations of the area (book with corinthiantravel.co.uk). Pass over vineyards and orchards and scenery of every colour and hue for the most breathtaking views of a lifetime. The altitude of the balloons varies from flying low over the landscape with every detail crystal clear below, up to 500 metres in the air, and when it's really calm, head as high as 1,000 metres off the ground.
Hot Springs Tour in Iceland
Heading to chillier climes, how about a hot spring tour of the beautiful, stark landscapes of Iceland. Visiting some of the best known natural phenomenon and historical sites of Iceland, it is possible to spend time in the Thingvellir National Park, or enjoy the valley of Haukadalur with the well-known geysers of Geysir and Strokkur. Head out from Reykjavik to the geothermal hot spring area of Deildartunguhver. This is the largest thermal spring in Iceland, producing 100°C hot water. There is some pretty rugged accommodation available along the way.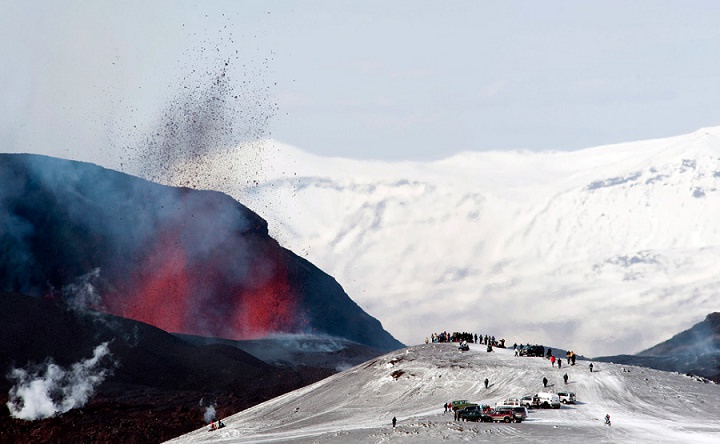 Safari in Botswana
Go on a safari trip in Botswana, with several world-famous and perfect locations to visit. Go to the Okavango Delta, a water paradise which is one of the greatest wildlife sanctuaries on Earth. Head to Chobe National Park and see the Big Five, including the Kalahari elephants and the Chobe lions. Experience the Kalahari Salt Pans, a fascinating spot that makes you feel you have landed on the moon, but are actually the remains of an ancient lake.
Round the World Tour
If you are feeling a little like Jules Verne, head off for a tour around the globe. Set your itinerary and visit several worldwide destinations in one great big, wonderful honeymoon trip. Depending on the available time at hand, fly or cruise to your preferred destinations. The great part is that while Jules Verne's characters had to do it with the methods of transport of the 1800s, nowadays it is possible to see so much of the world in comfort and style.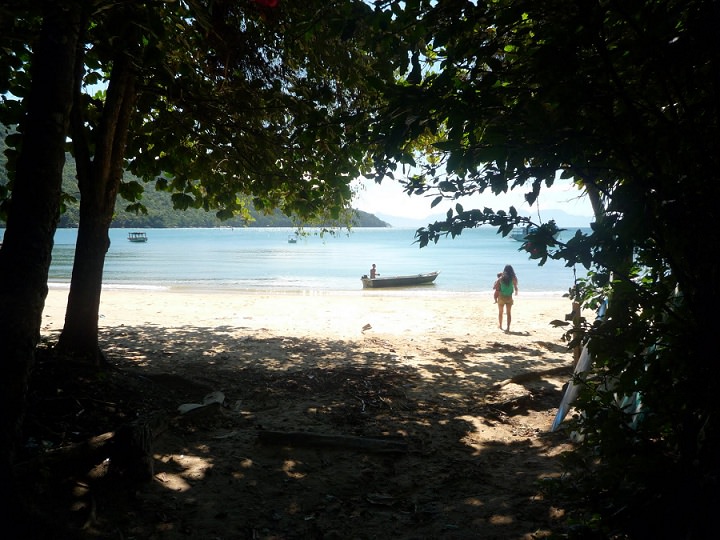 Tom will be back in March with some more Honeymoon ideas.