This week we have seen weddings in Ibiza, Italy and tomorrow we are in Hawaii, so keeping up with the international theme we are in Canada today for the wedding of
Keisha and Andrew who were married on 18th August. With an intimate ceremony on Navy Island off the coast of Saint Andrews, New Brunswick in Canada and then a DIY backyard Reception, this wedding is beautiful in its simplicity. The whole day has a relaxed, laid back feel, unfussy and down to earth, but all the time full of love! A Massive thanks to Shannon May who is a regular to the blog for the wonderful images.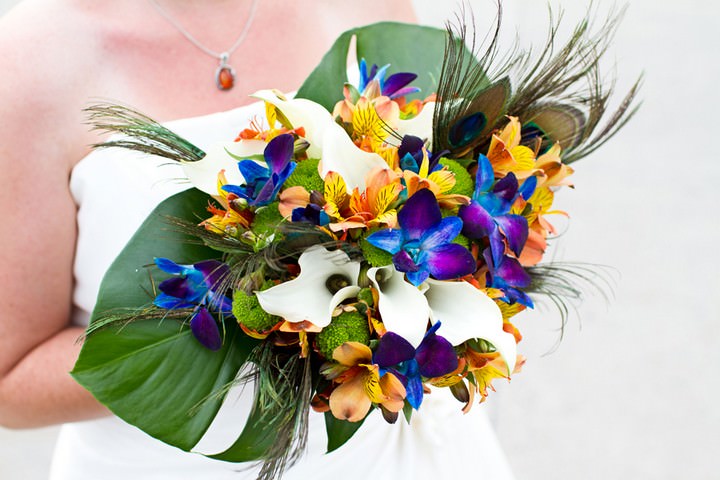 Shannon has been kind enough to tell us a bit more about the day……..
Keisha and Andrew's wedding was a unique and personal celebration that was made even more personal by the amount of family that surrounded them on their best day. Family helped set up the DIY backyard reception, and put together and cook the sumptuous BBQ-style potluck. Their wedding ceremony was witnessed only by immediate family and a few close friends on Navy Island off the coast of Saint Andrews, New Brunswick, which was accessible only by boat and where Keisha and Andrew have spent many hours exploring together! Their ceremony was officiated by Celebrant Selina Ashurst and written based upon their own love story. The details and decor that peppered the celebration with handmade details and bright colours was inspired by three things that Keisha and Andrews hold dear to their hearts: the ocean, peacock feathers and their love of friends and family. Andrew even built a staircase out of drift wood to make the climb from the beach to the meadow easy and his tie clip was an Etsy nautical inspired designed piece! The best photo moment was when their friends surprised them with confetti poppers and showered them with love!!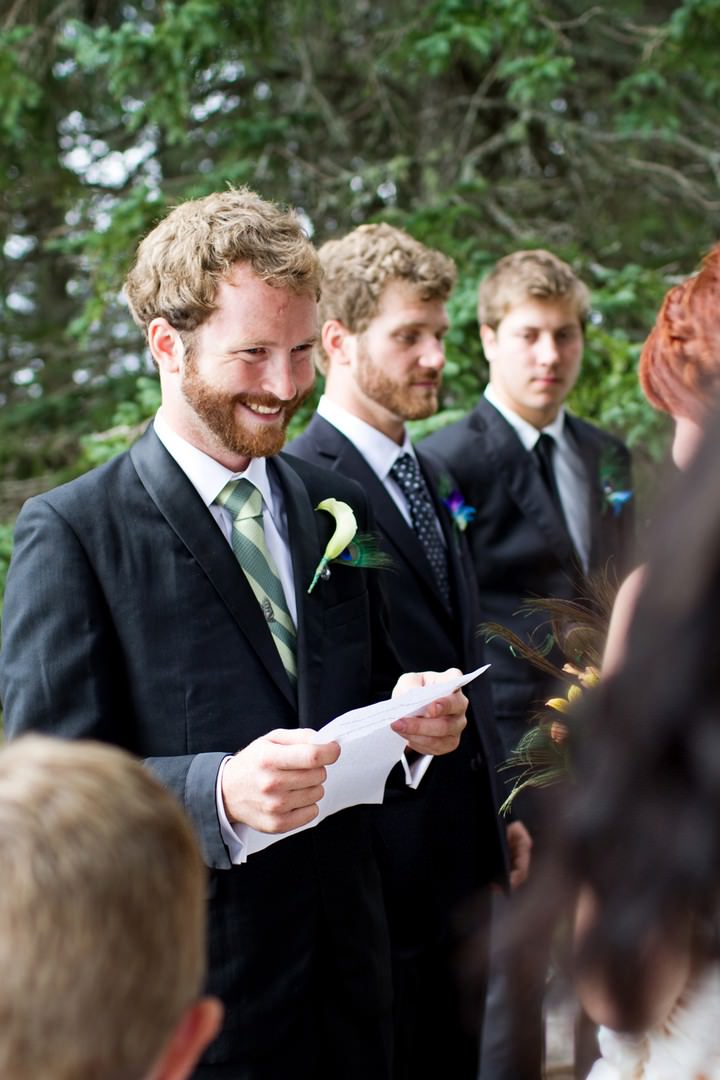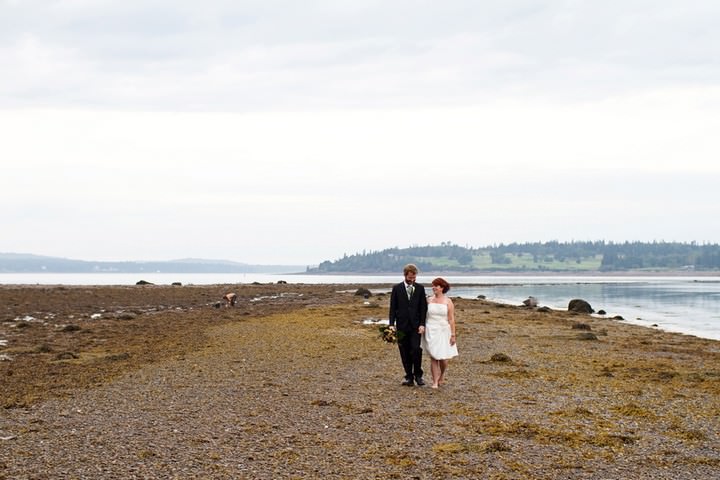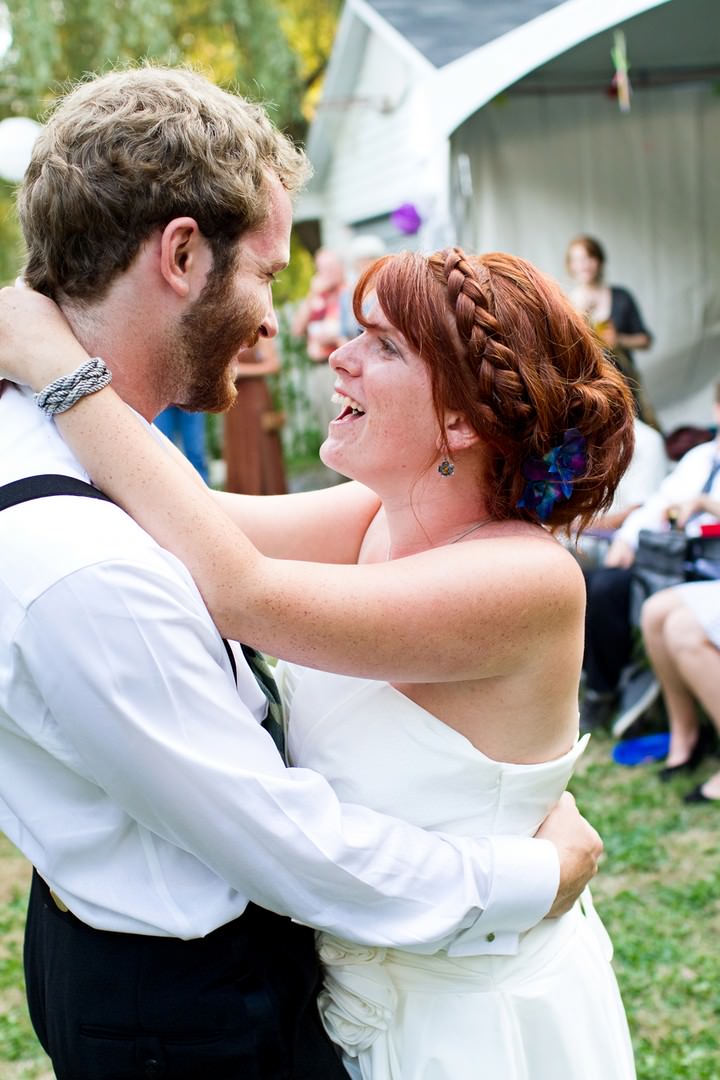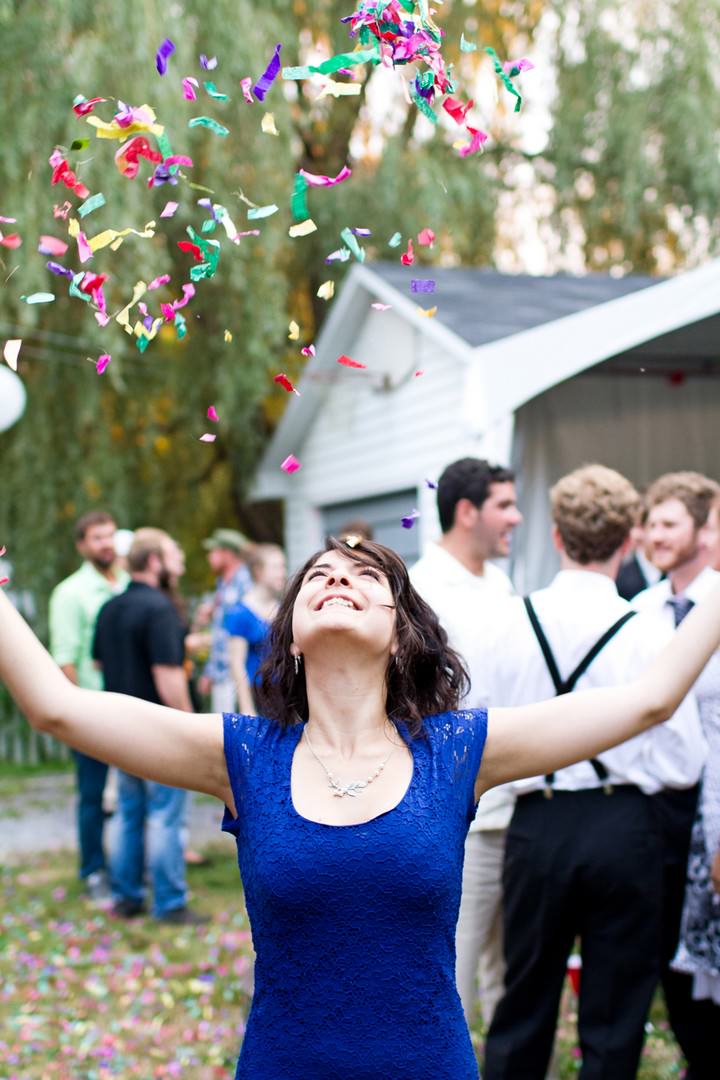 For more Information on Shannon May's work go to
http://shannonmayphotography.com
www.shannonmayphotography-blog.com
[email protected]
FACEBOOK

[jprel]