Happy Monday everyone, I hope you had a good weekend? I am currently on holiday, we are taking a few days off and spending it in York. We have lots planned, and just hoping that the weather is kind to us! I have lots planned on the blog while I'm away, so don't worry your daily dose of wedding inspiration will carry on while I'm away from Boho HQ. Starting off with this gorgeous National Park Elopement which is so cute. Alex and Austin were married on 23rd July 2022 at Olympic National Park, in Washington, and they had THE best day! They are both so full of love and really bring the laid back vibes to this intimate celebration. Big thanks to BreeAnna Lasher for the wonderful images.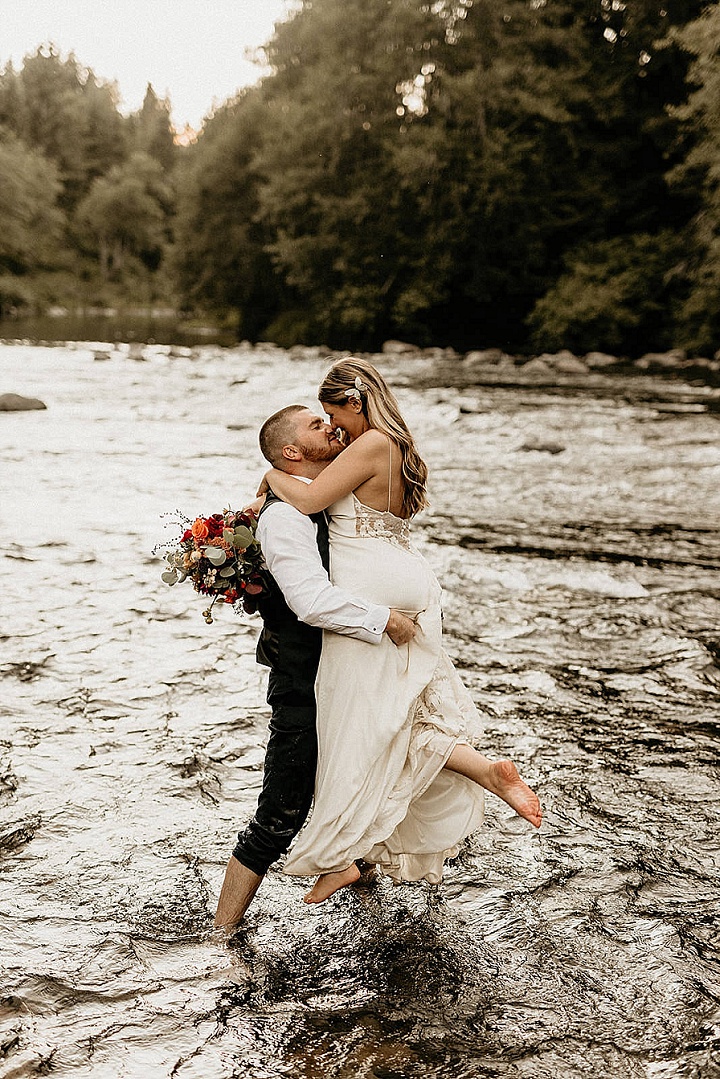 Bree the photographer tells us more
Alex and Austin eloped with their families to Olympic National Park! They got ready in a beautiful cabin in the woods and had their first look in the forest. Then we headed to lake Crescent for their intimate ceremony. Afterwards, we headed to another cabin on the river for dinner and drinks. Later, they escaped to the coast for some private portraits of just them two!
Supplier Shout Outs