Today I am super happy as last night we went out for a meal INSIDE as a family and it was marvelous! There are many things I have missed over lockdown but going out to dinner has certainly been one of them! We went to one of our favourite places, a local tapas restaurant, and it felt just like the old days. Things are slowly going back to normal here in the UK, which is amazing! Moving on to today's wedding, and it's actually a mountain elopement. Simple, understated, with the most amazing backdrop. Maudie and Richard  were married on 12th September 2020 at Mt Rainier in Washington and their elopement was super chilled and totally them. Embracing nature and the beauty around them, they celebrated their love with their best friends. Maudie wore the most stunning Rue De Seine gown, with the guests wearing accents of deep yellow. Sincerely Trista Studios was there to capture the day for us.
Trista the Photographer tells us more about the wedding
Maudie and Richard's love story began five years ago while running in ultra marathons. They have literally climbed mountains and run thousands of miles together. Despite the many obstacles of 2020, these two climbed yet another mountain and were wed in the beautiful Mt. Rainier National Park. They were surrounded by their best friends and the beautiful environment they both adore.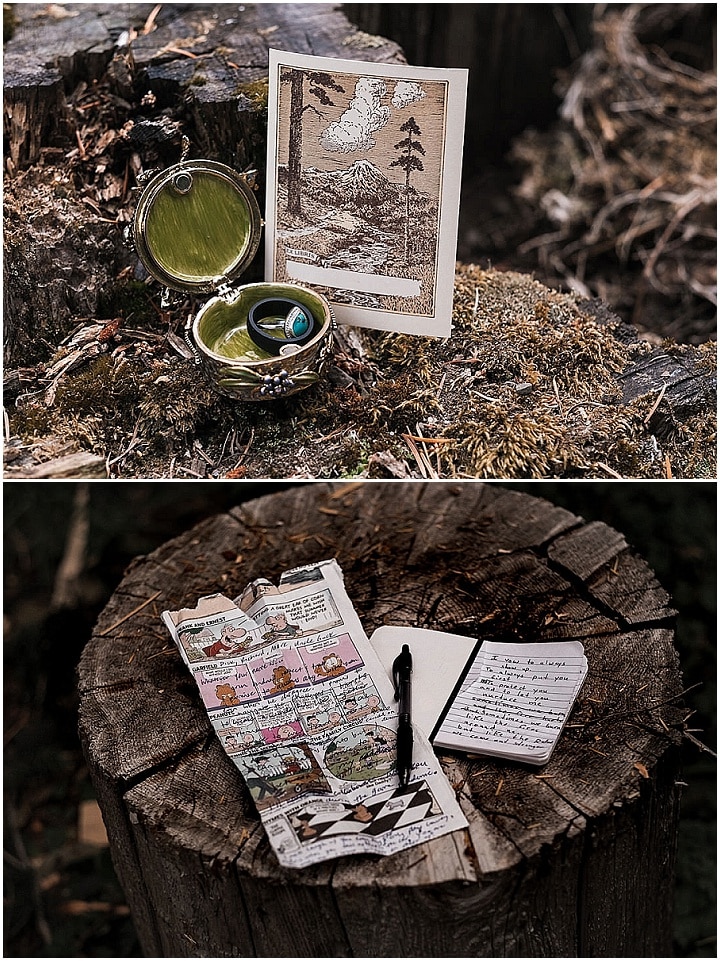 Supplier Shout Outs
For more information on Sincerely Trista Studios go to