Today I have a real treat for you as I share this simply stunning 'Boho meets Indian' wedding inspiration. The shoot took place in May 2022 at Hayne House, Kent and it is a great example that weddings can look totally stunning while staying sustainable. The shoot has a strong emphasis on sustainability, while keeping the vibrant colours and opulence that an Indian wedding brings with it. The colours are gorgeous, the decoration is beautiful, the whole styling is on point! Big thanks to Nick Rutter Photography for the stunning photos.
Sustainability is becoming a big part of peoples lives. Now to Vow wanted to reflect this with the modern Indian and interfaith couple in mind to make a Boho meets Indian vibe and styling. The Bohindian styled shoot was born.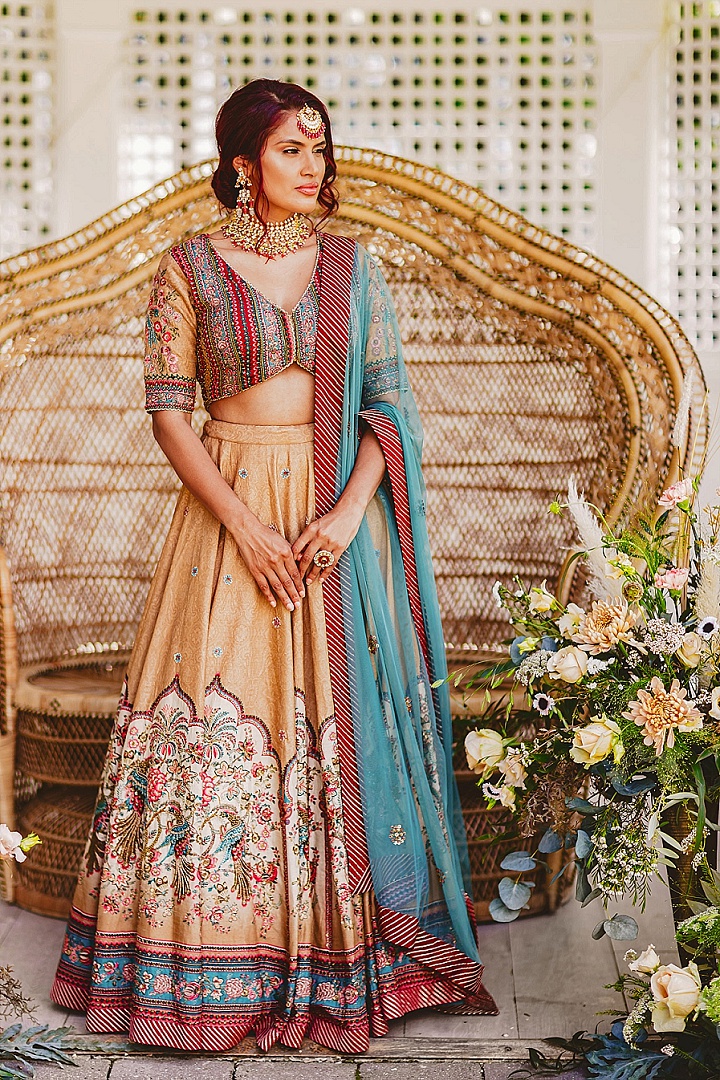 Nick the photographer tells us more about the shoot
Many couples and a number in the Asian Wedding Industry are becoming increasingly conscious about waste and sustainable practices within the wedding industry, however, they're often struggling to find suppliers who understand their vision and values.
The inspirations was to utilise vibrant colours, embellished with gold and many different textures.  And keeping with the Boho theme by keeping the design loose and organic, this was also the theme with the cake which is very important to a number of couples and families. Bearing in mind the cake wastage that happens at weddings (especially at Indian weddings), where the cake is served at the end after the main dessert it's served.
We wanted to show that Indian weddings can be Boho and sustainable. Many younger engaged Indian couples are more mindful about sustainability these days. Generally Indian weddings are very lavish & opulent without much thought to sustainability. So this shoot definitely shows that opulence is possible whilst being sustainable. It still illustrates vibrancy, colour, pizzazz, fun & sustainable!
Supplier Shout Outs