Happy Friday everyone! Today is all about 'Bridal Style' as I introduce one of my favourite wedding dress designers onto the blog, Grace Loves Lace. Saying 'yes' to the one is a key moment that sets the tone for your entire bridal journey. While wedding dress trends come and go, there are timeless styles that never go out of fashion. These classics have stood the test of time and continue to be popular choices for brides year after year.
Introducing the Memoirs of Her Collection – Grace Loves Lace's ode to dreamers. The collection is all about celebrating the perfect in the imperfect. In today's post I am going to introduce you to the GRACE woman and showcase five wedding dress styles that always remain in style.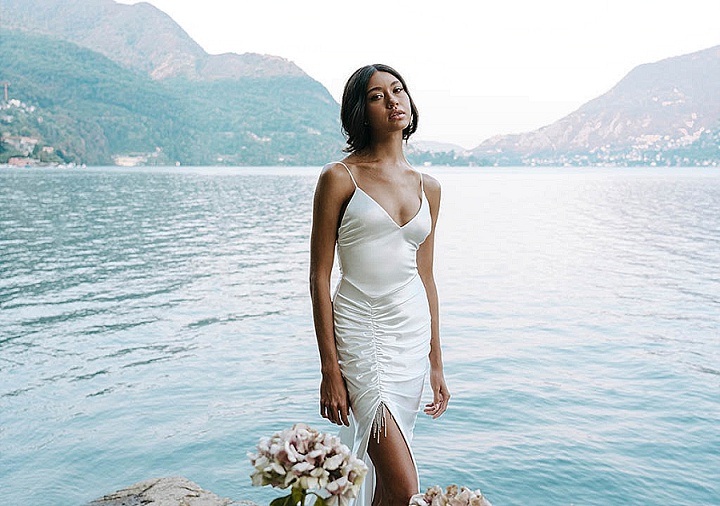 Solstice: Enchanting Boho Romance in Floral Lace
Are you looking for a boho wedding dress style that exudes elegance and romance? Meet the floral lace style. From lace cap sleeves to lace bodies, the floral lace was made for the ultimate boho bride.
The floral lace wedding dress style is a timeless and captivating choice, embodying the natural beauty and carefree essence of bohemian fashion. Its delicate patterns and ethereal motifs exude femininity, creating a look that is both enchanting and graceful. Whether you envision a romantic gown or one with a bit more edge, we have no doubt that you'll perfectly embrace the boho theme on your special day.
Meet Solstice, a remarkable creation from the Memoirs of Her collection. With its enchanting A-line design, intricate curved motifs, and delicate feathered embroidery, Solstice flawlessly captures the essence of GRACE. It holds a special place as Founder Megan's personal favorite, showcasing its exceptional beauty and craftsmanship.
Zsa Zsa : Discover Unique Fabrications
Brides are now looking for dresses made from unconventional, unexpected fabrics that add a touch of creativity to their wedding day look.
Some of the most popular, unique fabrics include recycled materials, chiffon, and lycra. These fabrics are delicate and airy, making any wedding day look unique.
Meet Zsa Zsa, the dress that was crafted from a luxurious lycra fabric that is both lightweight and flattering.
This fabric creates a sleek and modern silhouette that hugs the body in all the right places while still being comfortable to wear. Zsa Zsa combines an elegant and modern design,
making it the perfect choice for the bride who wants to desires a midnight swim on their special day.
Trust us when we say that Zsa Zsa is proof that the right textile can truly turn an ordinary gown into a one-of-a-kind masterpiece.
We recommend you look for designers who are constantly experimenting with new and unique materials to create an innovative wedding dress. We believe that the right fabric can turn an ordinary gown into a refined and unique one!
Goldie: The Boho Minimalist
The boho minimalist style was made for the bride who wants to look effortlessly chic.
This style is all about simplicity and graceful elegance. It embraces natural beauty and puts the focus on the bride's inherent grace and poise, rather than any flashy or over-the-top embellishments.
These dresses typically feature a flowy, lightweight silhouette that drapes beautifully over the bride's curves and serves as a perfect canvas for accessories and Jewelry.
The focus is on the cut and the quality of the fabric. We recommend premium, breathable fabrics that feel luxurious against the skin and drape against the body, allowing you to move freely and comfortably throughout your special day.
Meet Goldie, a rising star as one of our top favourites in Memoirs of Her collection.
Effortlessly modern and chic, Goldie embodies a laid-back elegance and a striking silhouette! Crafted for the woman who knows exactly what she wants, this wedding dress allows you to shine with every step you take.
So, embrace your individuality with confidence and make a captivating statement on your special day.
Anu: Embrace Boho Glam with Silk
The Boho Glam wedding dress style is all about mixing and matching unexpected elements to create something truly unique. From off-the-shoulder gowns with flowing skirts to fitted styles with embroidery, there's a Boho Glam dress out there for every bride!
Accessories play a huge role in leveling up your Boho glam look. We love accessorizing a glam silky look with earrings and bold headpieces.
Do not hesitate to pair your bridal attire with sleek, modern lines and delicate lace.
Whether you are a bride who loves the bohemian trend or one who is more after a classic look, the Boho Glam trend is the perfect way to infuse your special day with a touch of whimsy!
Anu is one of Grace Loves Lace's latest silk masterpieces. Designed to exude sophistication and comfort, Anu embodies a carefree vibe and refined style!
When you choose Anu, you choose to embrace the essence of your own unique style and make a statement on your wedding day. Prepare to captivate hearts and leave a lasting impression as you walk down the aisle in this exceptional gown.
Pierlot, The Fit and Flare Design That Never Goes Out of Fashion
A fitted mermaid gown is the perfect choice to accentuate your curves and highlight your feminine silhouette. It hugs your body in all the right places, creating a captivating and glamorous look that will make you feel like true beauty.
Pierlot is not just a gown; it is a true embodiment of grace and artistry. This masterpiece showcases the meticulous craftsmanship and attention to detail that goes into creating a truly inspiring dress.
The combination of fabrics, carefully curated by hand, creates a stunning ensemble that embraces the body and flatters from every angle.
With Memoirs of Her, we invite you to embark on a journey of self-expression, where the beauty in every imperfection is celebrated. This captivating collection was inspired by the GRACE woman, who fearlessly embraces her unique story and finds joy in the raw, authentic moments that shape her identity.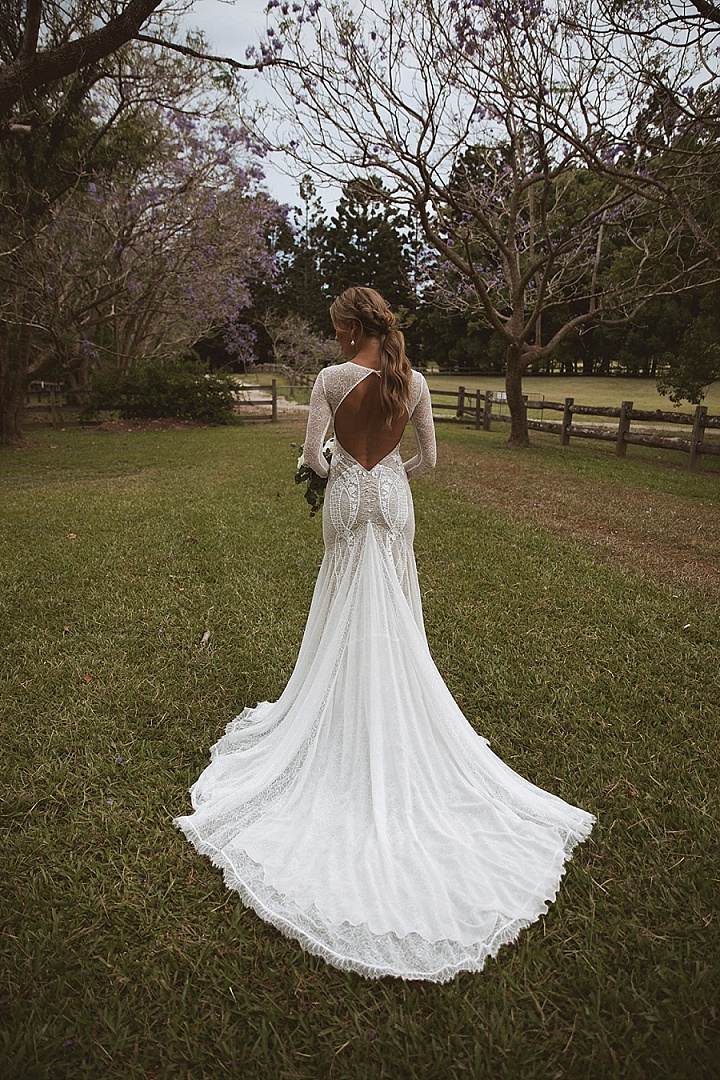 Within the pages of Memoirs of Her, you'll discover a collection that goes beyond fashion; it's an exploration of self-discovery and empowerment.
Your memory becomes the pen with which you write your own love story, creating moments that will be cherished for a lifetime.